Event Information
Location
17 State St, 21st Floor - 77 Greenwich Sales Office
17 State Street
New York, NY 10004
United States
Join us to learn more about wellness and sustainability at home. PLUS get a first look at new green residential tower 77 Greenwich St!
About this event
Sustainable and Healthy Living and Your Home
Learn more about how you can integrate sustainability and wellness into your own home, through the home-buying process as well as your own lifestyle practices. Hear from experts on the WELL building standard (which integrates wellness into the design and construction of a building) and a zero-waste living consultant.
Also hear all about the green features that have been integrated into the design and construction of 77 Greenwich as you enjoy an exclusive pre-launch FIRST LOOK at 77 Greenwich St.
SPEAKERS:
Laura Baross of Design w Care
and Dominic Ruiz of International WELL Building Institute
Brought to you by Christine Ra and John Oppermann of the Greenwell Team at Compass, in partnership with the Thors Team.
Zero-waste refreshments provided.
RSVP to greenwellteam@compass.com.
About the space:
77 Greenwich Street, developed by Trinity Place Holdings, is a collection of 89 beautiful new homes, built to LEED Silver standards.
Design visionaries Deborah Berke Partners and FXCollaborative have crafted artful interiors in a shimmering masterpiece that rises up from the energy of the city to your home in the sky. Award winning Future Green Studio has designed living landscapes with indigenous varietals that provide habitats for local wildlife.
The Greenwell Team is comprised of Christine Ra and John Oppermann whose combined 16 years of real estate experience and passion for sustainability merge to bring you expert advisory and unique access to opportunities in sustainable real estate throughout New York City.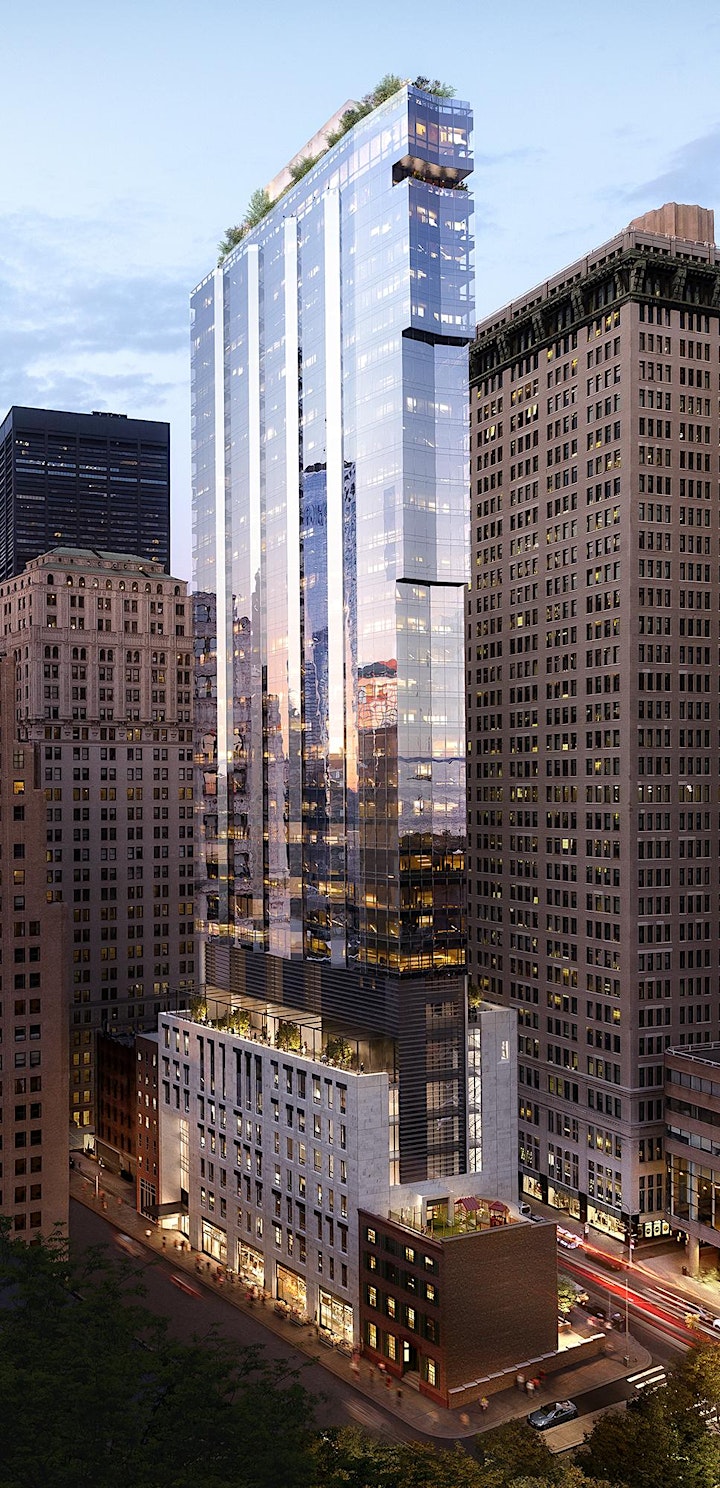 Date and time
Location
17 State St, 21st Floor - 77 Greenwich Sales Office
17 State Street
New York, NY 10004
United States