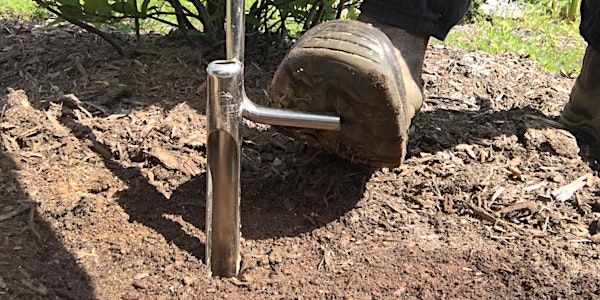 Sustainable Gardening Series: Soil Testing for Productive Gardens
Learn how to collect soil samples for testing and what to do with the results.
About this event
Just like us plant need nutrients to grow. Whether you grow a lawn, a home vegetable garden, fruit trees, or ornamentals in your landscape, all plants need a mix of essential nutrients to thrive. Having your soil tested is the best way to know if your soil has the right levels of nutrients and the correct pH to make those nutrients available to plants during the growing season. Regular soil testing helps you make informed decisions about how much fertilizer and lime to apply so that you are meeting your plant's needs without over applying.
In this class you will learn how and when to collect soil samples, where to send them for testing, and what to do with the results.
This class will be held online via Zoom. Zoom link information will be sent to participants following registration.
This class is offered by N.C. Cooperative Extension, Yancey County Center.
For accomodations for persons with disabilities, contact Sara Runkel at 828-682-1873, no later than five buisness days before the event.