Sustainable Food Tasting Event - Taste the Ark of Taste

Saturday, April 12, 2014 from 5:00 PM to 7:00 PM (PDT)
Event Details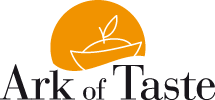 Slow Food Orange County and SEEDS Arts and Education Inc. are co-sponsoring a Tasting Event using foods from the Slow Food Ark of Taste.
Enjoy an evening in the garden at Annaliese School where Orange County chefs and an award-winning mixologist will be preparing tastes of dishes highlighting items from the Ark of Taste. Kids will enjoy a special cooking activity. Proceeds from this event will support future Ark of Taste Garden projects.
About the Slow Food Ark of Taste
The Ark of Taste is a living international catalog of delicious and distinctive foods facing extinction. Industrial standardization, regulations of large-scale distribution, and environmental damage threaten these foods. By identifying and championing these items on the Ark of Taste, we keep them in production, on our plates, and we protect biodiversity in our food system. The Annaliese's edible garden program in conjunction with Slow Food OC is growing produce items on the Ark of Taste. To learn more about Ark of Taste and the food products on the Ark of Taste: http://www.slowfoodusa.org/ark-of-taste-in-the-us.
---
Our Guest Chefs and Featured Food Items
Ryan Adams – Chef-Owner of Three Seventy Common Kitchen + Drink in Laguna Beach, a local favorite gastropub-style restaurant. Ryan often contributes his culinary talent to local sustainable, eco-friendly culinary events such as the Slow Food Bommer Canyon BBQ, cooking classes at Annaliese School, Green Feast at the Ecology Center, and a Transition Laguna Beach holiday party. Ryan's Ark of Taste dish will feature a sausage made from American Plains Bison, Vela Dry Jack Cheese, local greens and a lime aioli.
Debra Sims – Executive chef at Maro Wood Grill, a Laguna Beach restaurant known for its creative, thoughtful food and support local farming, ranching and fishing. Debra will be creating a dish using bay scallops, Meyer lemons, Pixie tangerines, and several other items from the Ark of Taste.

Amber Billiard – Craft bartender at SideDoor, will mix a unique Ark of Taste Cocktail "Riki Tiki Tacy" using American Rye Whiskey as well as a non-alcoholic drink "Life's a Peach".
Paul Chamberlin – Chef-Owner of Boldo, a seriously local restaurant opening this Spring on the 4th Street Promenade in Santa Ana where ingredients will be sourced from within Orange County. Paul is also working to develop a Restaurant Supported Agriculture program and a Yard Farming Initiative. The bowl created for this event will include Carolina Gold rice and Santa Maria Pinquitos beans.

Kerri Annick Cacciata – Chef-Owner of Local Tastes Better, offering sustainable dinners and catering. Kerry also conducts DIY workshops at The Ecology Center in San Juan Capistrano and the Center for Living Peace. Kerri's dish will include wild rice and Halloumi cheese.

Michael Millar – Slow Food member will prepare Olympic Native Oysters, the only oyster native to the West Coast.
Nate Overstreet – Owner of Wheat and Sons in the Anaheim Packing District, he will be making rillons using Red Wattle Pork.
Taylor Wright – The acclaimed pastry chef, recently returned from Australia just in time to bake Strawberry Shortcakes made with Red Fife Wheat.
Vincent Lesage – Executive chef at the Balboa Bay Club. He will be using Mission Olives in his creation.
---
Special Kids Activity

Children are invited to experience the Ark of Taste as Junior Chefs with Paul Chamberlin, Chef-Owner, and Jayne Loeb, Farm Coordinator, of Boldo. This two-hour activity will include decorating chef's hats, identifying and tasting produce, harvesting from the Annaliese garden, and preparing 'bowls' for the kids and parents to taste. The event will end with a picnic and story time in the garden.
---
Our Event Sponsors

  Carlsbad Aquafarm will provide Olympic Native Oysters. Carlsbad Aquafarm is Southern California's only aquafarm growing eco-friendly mussels, oysters, clams, abalone, scallops and culinary seaweed since 1990 in Carlsbad, California. Seafood for the Future and Aquarium of the Pacific of Long Beach proudly support Carlsbad Aquafarm's efforts to provide fresh, local and sustainable seafood products.

Our thanks to Whole Foods Market for their support.
---
What are my parking options?
The parking lot at Annaliese is small and so parking is limited. We encourage carpooling, if possible.  If parking lot at Annaliese is full, we recommend dropping off your guests at Annaliese and parking at ACT V Lot. ACT V Lot is located at  1900 Laguna Canyon Road. http://www.lagunabeachcity.net/civica/filebank/blobdload.asp?BlobID=5314
Is my registration/ticket transferable?
Yes, but you must change the registration via your EventBrite account.
Do I have to bring my printed ticket to the event?
Yes, please bring your printed tickets.
What is the refund policy?
Tickets are non-refundable, except in the case the event is cancelled. 
When & Where

Annaliese School
20062 Laguna Canyon Rd
Laguna Beach, CA 92651


Saturday, April 12, 2014 from 5:00 PM to 7:00 PM (PDT)
Add to my calendar
Organizer
Slow Food Orange County
Slow Food is an international member-supported non-profit organization. Its aim is to spread food culture, to develop sensory and taste education, to protect biodiversity and to promote quality in food, the environment and social life. Slow Food wants good, clean and fair food to be accessible to, and appreciated by, all.
Slow Food Orange County is a local chapter of Slow Food U.S.A. which works to carry out the Slow Food mission on a local level. The Orange County convivium is a member-supported organization made up of a diverse group of food enthusiasts.
Members include home and professional chefs, growers, wine connoisseurs, and lots of ordinary people who enjoy cooking and eating good quality food and wines. Please join or contact us for more information about our programs and initiatives.
Sustainable Food Tasting Event - Taste the Ark of Taste