Event Information
Location
Rushton Conservation Center at Rushton Woods Preserve
915 Delchester Road
Newtown Square, PA 19073
Description
To kick off our Sustainable Film Series, we are thrilled to present "The Need to GROW." Fresh off an award-winning run at major environmental film festivals around the country, "The Need to GROW" examines the coming crisis in global food production (estimates suggest there are only 60 years of farmable soil left on Earth) and explores the potential of sustainable agriculture to solve this crisis. "The Need to Grow" features stories from the front lines of the localized farm and food movements and tells the tales of activists and innovators who are working to save our food production systems.
The evening will start with an introduction Rushton Farm Staff and will conclude with a community discussion about sustainable agriculture.
The event is BYOB. Movie snacks will be provided.
See our FAQs for important event information.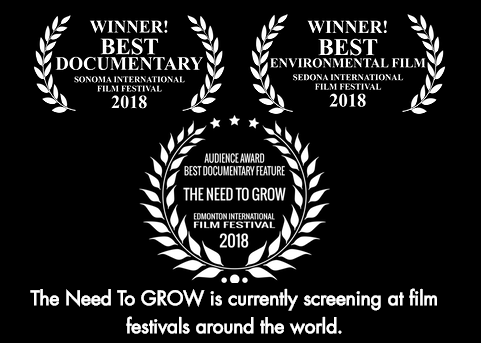 Getting to the Rushton Conservation Center:
The Rushton Conservation Center is located at Rushton Woods Preserve. Because the building is new, the address (915 Delchester Road, Newtown Square) may not be correctly recognized by your GPS or Waze. Alternatively, you can use Rushton Woods Preserve as a landmark or the address of Rushton Farm (911 Delchester Road, Newtown Square). The entrance to the Rushton Conservation Center is located approximately 100 yards south of the Rushton Farm entrance and is marked by lighted bollards. Event signage will be posted.
Cancellation:
Events may be cancelled or rescheduled due to inclement weather or low registration. In that case, we will make every effort to update our website, contact registrants, and reschedule if possible.
Photography policy:
Attendance at Willistown Conservation Trust programs and events constitutes consent to be photographed for use in print and electronic media. Images will not be identified using full names without written approval from the individual. Please notify Trust staff if you would prefer that your photo not be used.
Date and Time
Location
Rushton Conservation Center at Rushton Woods Preserve
915 Delchester Road
Newtown Square, PA 19073