Description

Magnifeco.com invites you to a discussion on the latest in Innovative Textiles and their role in sustainable fashion. EcoSessions are open to industry, designers and consumers. Come, meet, mingle and learn.
Featuring:
Rebecca Cole Marshall, Co-Founder | Creative Director Paper No. 9 - Rebecca earned her undergraduate degree at the University of Pennsylvania and holds a Bachelor of Arts in Art History. After years working with some of the top public and private art institutions in the country, she earned a Master of Industrial Design from Pratt Institute. Her products and designs have been featured in publications worldwide, in showrooms across the globe, and at international exhibitions. In 2012, Rebecca co-founded Paper No. 9, LLC, a design lab specializing in bespoke sustainable textiles. Paper No. 9 produces each panel of material in Brooklyn, New York, USA using a proprietary process. The process is done by hand without the use of stripping agents, bleach, or wastewater. Everything is crafted using minimal waste and zero toxins.
Julianne Applegate, Founder | Designer JulieApple - For twenty years Julianne Applegate's design work has taken her around the world. Her designs have been sold in The U.S., Europe, Asia, South America, Mexico, and Canada, and featured at Colette, Paris and Takashimaya, Tokyo, and on the RTW runway in New York. Applegate has been fortunate to design collaborative collections for Diane Von Furstenberg, Jonathan Adler, Stella McCartney, Gwen Stefani, Izak Zenou and many others. After a decade of success with the international fashion handbag collection, LeSportsac, Applegate left her Vice President of Design position to consult and to build JulieApple. Applegate has painstakingly crafted every detail of the JulieApple collection, building on her long experience to create a collection of world class and earth conscious designs made here in the USA and in the Caribbean.
Charlotte Yi was born and raised in Dallas, Texas, playing the cello and pursuing art until she moved to New York. During her time at Parsons, she interned for Lanvin, Pamela Love, Nina Ricci, and The Row. In addition to her Parsons education, she attended Harvard University for an introductory course into architecture. Currently, she is interested in creating new relationships between designer and user. She wishes to expand beyond known solutions through a multidisciplinary approach that integrates technology. Her senior thesis collection INTERSTATE proposes a new method of garment construction using fusing and ultrasonic bonding instead of sewing. This womenswear collection reimagines traditional garment construction through digital pattern making, engineer printing, and laser cutting. Here, the garments are engineered to increase ventilation to enable the woman yet keep her body private. At charlotteyi.com, users are able to download the INTERSTATE patterns for free to recreate all five looks using whatever method of construction is available to them.
Moderated by: Kate Black, Founder and Publisher of Magnifeco.com - the digital source for eco-fashion and sustainable living. Kate has spoken at Redress Raleigh EcoFasion Conference, New York GreenFest, NYC Earth Day and most recently appeared as one of the Guardian's experts for a live online chat exploring how textile innovation is driving sustainable fashion forward.
With support from: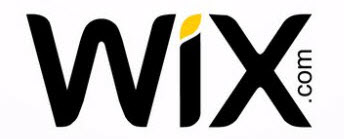 Wix.com enables everyone to design, publish and host stunning HTML5 websites. No coding, no previous design skills, just log in to Wix and start creating with our easy drag-and-drop website builder! In that spirit of encouraging creativity and enabling entrepreneurship, in 2010 Wix founded the NYC Wix Lounge. The Wix Lounge is a completely free co-working, event and exhibit space for creative professionals. Grab your laptop, pop into the Lounge and enjoy a productive work day, great networking opportunities, and amazing events. The Wix Lounge provides free support to New Yorkers, giving them the tools and tips for successfully launching and managing their businesses' online presence. To learn more about the Wix Lounge, please visit www.wixlounge.com.