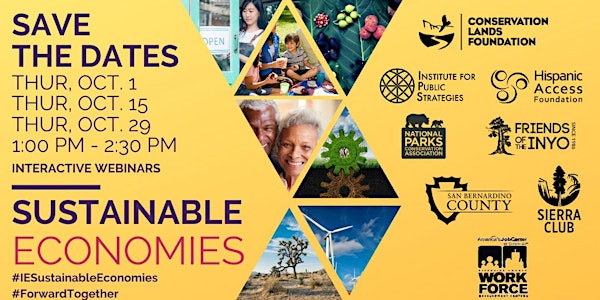 Sustainable Economies Webinar Fall Season
You are invited to help reimagine your future in a sustainable economy.
About this event
We are undoubtedly experiencing what has to be an unparalleled moment in the history of our nation –exposing deep economic, social and environmental cracks in our systems.  You are invited to join us as we create a re-imagined future and the community map needed to get there.
These interactive webinars will be kicked off by a panel or a "Ted" style talk followed by breakouts.  We aim to build community, be inspired, be informed and put into action new skills that bring about a sustainable future.
Breakouts include:
*Small business mastermind
*Honing skills to influence decision-makers
*Building sustainable communities