Description
2017 Cotton Farm Tour

Presented by the Sustainable Cotton Project (SCP) and the Better Cotton Initiative (BCI)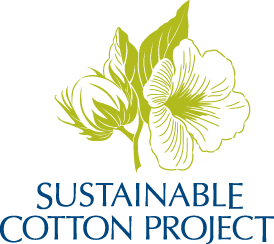 Join us on Tuesday, October 24, 2017 for a one-day Cotton Farm Tour through the San Joaquin Valley to gain a behind-the-scenes look at the many sides of cotton production. You'll meet the farmers, see cotton being harvested and learn about Cleaner Cotton™. You'll visit a perennial hedgerow, walk through a colored cotton field, tour a cotton gin, join us for lunch and take home samples of cotton fiber. You'll also learn about our co-hosts, the Better Cotton Initiative, a global sustainability program with a growing number of participating California farms. Throughout the day, leading industry experts and professionals will present an inside perspective about the many facets of cotton cultivation and processing, addressing issues such as water use, cotton farming practices and the current state of the market for Cleaner Cotton™ fiber.


---
Lunch
Lunch is included at the beautiful Cardella Winery in Mendota. Snacks and water will also be provided on the bus. (http://www.cardellawinery.com/)


---
Lodging
Guests are responsible for their own travel and hotel arrangements. Rooms are reserved at the Best Western Apricot Inn (46290 West Panoche Road, Firebaugh, CA) under the name "Sustainable Cotton Project — Cotton Farm Tour." The hotel provides a complimentary breakfast for guests. Space in the hotel is limited, please call (559) 659-1444 to reserve your room as soon as possible.
NOTE: The address of the hotel says "Firebaugh" — it is not in town, but rather on the outskirts. The hotel is located immediately off of I-5, at the Panoche Road exit.


---
Cost + other info
The cost for this tour is $40 per person, which includes travel, lunch, and snacks. Space on the tour is limited — please RSVP to reserve your spot by clicking "Tickets" to the upper right.
The tour begins promptly at 8:15 AM at the Best Western Apricot Inn. Please gather in or just outside the lobby. Breakfast/registration begins at 7:45. The tour ends around 4:30-5:00 PM.
Please wear close-toed shoes for walking in fields, and bring a hat, sunscreen, and insect repellent if you wish.


---
Contact
If you have any questions, please contact Marcia Gibbs, SCP Director, at (530) 370-5325, or via email at marcia@sustainablecotton.org.
Visit www.sustainablecotton.org to get more information about SCP.
Thank you and we look forward to seeing you!