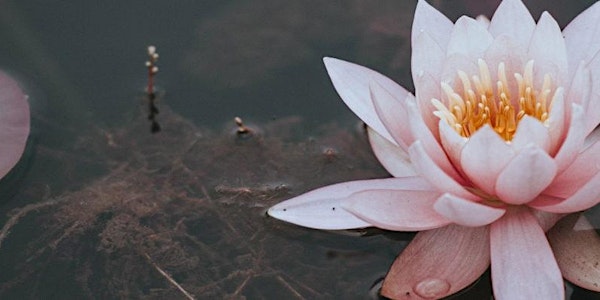 Sustainable Caregiving for Care Partners of People w/ Neurologic Illness
Sales Have Ended
Registrations are closed
Thank you for your interest in Sustainable Caregiving for Care Partners of People with Neurologic Illnesses. Unfortunately, registration is closed for this event. We will plan on offering this workshop again in the future. Please visit the UCSF MERI Center website (www.meri.ucsf.edu) and subscribe to our mailing list for updates on this and other workshops we offer.
A weekly, 8-session, online workshop to learn evidence-based skills to make your caregiving sustainable.
About this event
Tuesdays, June 22nd - August 10th, 2021 | 2:00 - 3:30 PM
Sustainable Caregiving for Care Partners of People with Neurologic Illnesses is a live, online program of eight, weekly 90-minute classes for family caregivers. In each class, you will learn evidence-based skills to help make your caregiving sustainable and reduce burnout.
Teaching methods include brief lecture periods mixed with experiential exercises. You will also have opportunities to speak with others in structured break-out groups (pairs or triads) as well as in the larger group.
There will be one break during each session.
Each class will have its own theme and the opportunity to practice new skills in a safe place, so that they're more available during the days ahead. Themes include:
Attentional balance and grounding
Positive intention setting
Repertoire of stress responses
Meeting difficult emotions
Mindful self-compassion
Challenging relationships
Patients' concerns around "being a burden"
Re-framing chronic sorrow
Balance and growth in adversity
'What works for me?' -- Cultivate a positive mindset
Participants will receive a digital Wellness Journal.
*Neurologic Illnesses include illnesses that affect neurologic function such as Parkinson's, stroke, brain tumor, PSP, MSA, Alzheimer's
Platform: Zoom Cloud Meetings, accessible on computer (with webcam), or smart device (iPhone, iPad, Android device, Kindle HD Fire)
Questions: Contact Gayle Kojimoto, Program Manager: 415.509.8645 | gayle.kojimoto@ucsf.edu
Facilitator Judy Long is a palliative care chaplain and educator at UCSF with a deep commitment to care for caregivers, both family members and clinicians, based on her experience in hospital and hospice chaplaincy and facilitating grief and family caregiver support groups.