Description


Apply "Design Thinking" to Align Your Company's Stakeholders

---
Thursday, July 27th, 2017
5:30 – 6:00 pm Registration & Networking
6:00 – 7:30 pm Program
7:30 – 8:00 pm Dessert and Networking
---
"Managing for stakeholders is not about trade-off thinking. It is about using innovation and entrepreneurship to make all key stakeholders better off and get all of their interests going in the same direction."
- Ed Freeman (philosopher and professor of business at the University of Virginia)
---
Often, traditional business practice places the value of shareholders above all other stakeholders. This can lead to zero-sum thinking and trade-offs that are not healthy for employees, customers, suppliers, the community or even the environment. And, longer term, the company suffers due to the inevitable short-term, self-interested decision making that this corporate environment fosters. Conscious companies understand that there is a better way. Aligning all stakeholders through a more balanced approach allows organizations to better thrive on human commitment and creativity. But this can be easier said than done.
This interactive learning event will incorporate the latest design thinking methodologies used by leading companies around the world. You will learn how to apply this approach to your stakeholder orientation. Our design thinking experts and teachers Saul Gurdus and Justin Zacks from Method Garage will help you to explore this revolutionary practice that many conscious companies are adopting. You'll learn how you can take tangible steps toward a more unified approach with all of your stakeholders. Get out of your comfort zone, experiment, have a little fun, and pick up some new tips and tricks to take back to your organization.
In this session you will:
Learn the basics of design thinking with an eye toward conscious leadership

Learn how to ingrain stakeholder-oriented approaches into strategy, culture, operations and initiatives

Take away tools that help unlock creativity and get teams focused on what matters
---
Information about our session leaders:



About Method Garage
Method Garage was founded in early 2016 by Justin Zacks and Saul Gurdus with the mission to bring battle tested Customer Experience (CX) and innovation methods to companies of all sizes. Our goal is to rapidly enable teams to be self-sufficient. That's why each of our offerings comes with an unmatched ride-along experience so you can take the reins when we leave.
About Saul Gurdus
Saul's superpower is his ability to marry human-centered design and business reality. With 19 years of corporate leadership, he knows what it takes to scale customer-focused innovation in the real world. Based in the San Francisco Bay Area, Saul works part time with Stanford's d.school teaching executives design thinking, serves on the board of Golden Gate Regional Center, and speaks regularly at customer experience conferences. He now brings cutting-edge design methods and lessons learned to companies pursuing their own customer-centered transformations.
About Justin Zacks
Justin brings a unique perspective to customer experience design due to a deep background across many disciplines including psychology, product management, marketing, human resources and customer insights. He is considered an expert in a variety of innovation methods such as design thinking, journey mapping, lean and agile - often referenced by top thought leadership firms like Forrester. In addition to his responsibilities as co-founder of Method Garage, Justin mentors startups at Boomtown Accelerator and is a member of the d.global initiative centered in Boulder, CO.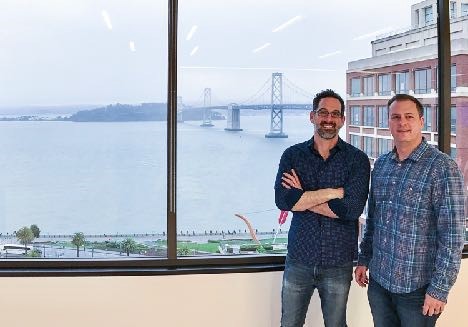 ---
In Partnership with:
These events (and their attendees) may be photographed, videotaped, or otherwise recorded by Hanson Bridgett LLP. By attending, you consent in perpetuity to any and all use of your image, voice, or other participation in the event in any such recording.