Description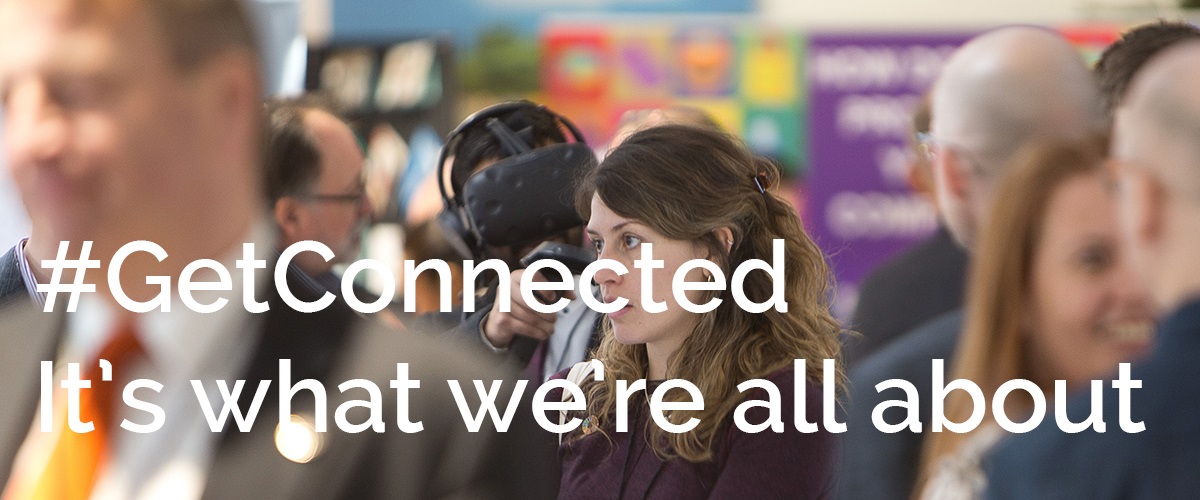 Get Connected Business Expo Oxford 10th October 2019
The region's most networking friendly business show taking place in Oxford
Get Connected Oxford, one of the largest general business exhibitions and networking opportunities in the region, takes place on Thursday 10th October 2019 from 10am-3pm at The Kassam Stadium, Oxford,... FREE to attend & FREE parking
Seminar


Sustainable Business isn't Just Good for your Bottom Line
The line separating the world of making money and the world doing good is blurring. Consumers are now holding businesses to account to not only deliver high quality products & services, but also get involved in causes they care about.
Companies can and need to lead the way in creating a triple bottom line business: For profit, for the planet and for people.
Kate Strong unpacks this emotive topic to assure that there is a way for a win:win scenario that not only assures increased profits, but a cleaner, safer and more loving world to live in.
About Kate Strong:
A multilingual Sustainable Business Strategist, passionate about helping entrepreneurs to create profitable triple bottom line companies (for profit, for people and for the planet).
Kate Strong is on a mission to unite the world of doing good and the world of making money one business at a time. And shares why today is the day to focus on sustainable business creation
Podcast host, 2 times TEDx speaker, World Champion triathlete, Aerospace Engineer, philanthropist, investor & trainee Reiki Master, Kate is a leader in creating an elite mindset and striving for success in all areas of life.
---
This seminar is part of Get Connected Business Expo Oxford (10am-3pm)
What is it Get Connected Oxford all about?
A full day of networking, advice, seminars and business showcases. FREE to attend for registered visitors & free parking.
The aim of the Expo is to bring together the regional business community for a special day of business opportunities. Businesses of all sizes are involved, from corporations operating locally, regional medium sized businesses wanting to promote their brands and connect with the regional business community and small businesses & start ups looking for growth.
At the Expo, exhibition stands are available to help to get businesses noticed, an excellent free to attend business seminar programme delivered by business experts will help educate and inspire, there is help and advice from local business support organisations, organised speed networking and relaxed networking to increase people's contact base, and, of course, a networking cafe.

Visitors are encouraged to network with each other as well as with exhibitors and speakers throughout the Expo. To facilitate and deliver more effective networking, there is a classification system with badges for different business types eg Financial, Retail & Distribution, IT, Manufacturers, Property, Business Services, Publishers, Consumer Services, Transportation, Charities etc
To speak, sponsor, exhibit and to view the complete seminar and networking programme please visit www.oxfordexpo.co.uk