Sustainable Business Boot Camp

Friday, May 30, 2014 from 10:00 AM to 6:00 PM (PDT)
Event Details
Learn how companies are reimagining sustainability and social responsibility to drive profitability and new growth opportunities in a day-long intensive workshop. 
When: Friday, May 30th, 2014
Where: SF State Downtown Campus, 835 Market Street, 5th Floor, San Francisco, CA 94103
Regular Fee: $195
Student and Alumni Fee: $50
Executive Sessions Led by Sustainability Thought Leaders
Co-sponsored by the College of Business Enterprises (COBE) and the Center for Ethical and Sustainable Business (CESB) the Sustainable Business Boot Camp is a day-long intensive workshop offering seven sessions from prominent sustainability thought leaders. These academic and professional sustainable business experts embody many years of experience as published scholars and active consultants who will share their sustainable business success studies and examples of real-world applications with session attendees.  
Who Should Attend:
This workshop delivers important information to and develops applicable valuable knowledge with aspiring sustainability change-agents across industries such as hospitality, manufacturing, services, and consulting. The one-day session will serve as a boot camp, coaching participants on the application and benefits of applying sustainability best practices profitably in an organization.
Learn more about the sessions offered and the advisers teaching them in the following descriptions:
Sustainability, Strategy & Policy with Professor Mark Starik
This session explores the definitions, perceptions, benefits, and challenges of sustainability management and examines several best practices for creating or redeveloping sustainable organizations. Organizations of all types (e.g., for-profits, government, and NGOs) and of all sizes are considered at multiple scales (i.e., local, regional, national, global). Session participants improve their understanding of best practices in sustainable organizations with a focus on the multiple environmental, social, and economic long-term quality of life features that should be considered during planning, implementation, and evaluation.
Ultimately, participants will develop many of their own ideas and approaches to sustainability management, drawing assistance from various strategy, systems, and communication tools that can help advance sustainability in their respective organizations.
"Attendees will gain an increased understanding of the multiple perspectives and examples of organizational sustainability and we will develop an initial plan to address one sustainability opportunity or challenge in each attendee's organization to produce the most positive 'triple bottom line' impact for that organization and its stakeholders." - Mark Starik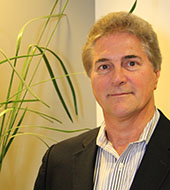 Mark Starik, Ph.D. is a Professor of Management and Sustainability and the Director of the Center for Ethical and Sustainable Business in the College of Business at San Francisco State University. His research and teaching focus concentrates on strategic management, business environmental management and policy, in addition to energy and climate issues and solutions for business. Starik has held several management positions and consulted with various business, government, and non-profit organizations primarily in the energy and environment areas. He is a co-founder of several sustainability non-profit organizations, including the Academy of Management's Organizations & the Natural Environment (ONE) Division and a co-editor of the journal, Organization & Environment. He holds a Doctorate in strategic management from the University of Georgia (U.S.A.), and a Master's in Natural Resources Policy and Administration from the University of Wisconsin-Madison.
Sustainable Change Leadership with Cynthia Scott Ph.D. M.P.H.
Sustainable change requires strong capability to lead and manage change. Building personal resilience provides the foundation for increasing sustainable organizational change, commitment and engagement. Participants will learn how these skills have been applied to individual leadership development and organizational planning and implementation. This session provides a model for Sustainable Change Navigation and examples of how these approaches have been used to design and implement a broad range of sustainability focused initiatives. Students will walk away with insights into how to increase personal resilience and accelerate change adaptation.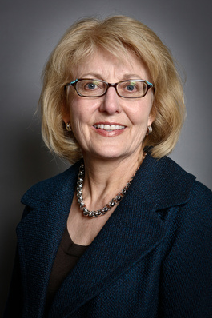 Cynthia Scott brings over 25 years of extensive experience with preparing people to thrive during change. She is a change thought leader authoring tools, books and professional programs that have formed the foundation of professional change management practice. Some of her contributions include: Mastering the Change Curve, Leadership for Sustainability and Change, Agility: Fast Feedback Leadership, Take This Job and Love it, Getting Your Organization to Change, Rekindling Commitment, Managing Change at Work and Managing Personal Change and Self-Renewal.
This session is based on her latest work Waking Up At Work (2012) and Leadership for Sustainability and Change (2013) and Mastering the Change Curve (new edition in press) and her consulting experience with LinkedIn, Enchroma, Presidio Graduate School, Wal-Mart, AT&T, El Camino Hospital, and Alston-Bird.
Sustainable Facilities and Business Development with Karen Maggio
This module will assess the organizational facilities and distribution factors related to energy, water, and waste management and design considerations that include these and related functional and aesthetic organizational values. Participants will focus on LEED and other high-performance building approaches and on the organizational development function as it relates to organizational infrastructure and distribution.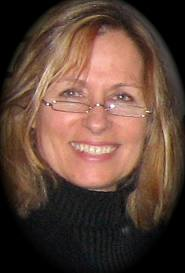 Karen J. Maggio is the principal and founder of POM Resource Group, which is a consulting firm with a network of professionals and resources dedicated to providing sustainable planning and design services. She is a LEED AP (Leadership in Energy and Environmental Design Accredited Professional) with over 20 years of experience in campus planning and facilities management. Karen has led and directed projects and programs including campus strategic planning, capital projects, facility operations, public safety, and emergency operations.  Karen is also a five-term planning commissioner for the city of Lafayette, California and a member of the Sustainable Lafayette Board of Directors. She earned an MBA from Saint Mary's College of California, completed an administrative internship and additional course work in design from the University of California at Berkeley and earned a BA from San Diego State University.
Sustainability Practices in the Hospitality Industry with Professor Colin Johnson
Sustainability is increasing in importance for all operations in the hospitality industry. This workshop segment explores several different initiatives in the hospitality industry related to corporate chains, governmental organizations and individual properties. The session describes and evaluates  new concepts and best practices that will enable everyone to make a difference in conserving our most important resources for future generations.
"Participants will be able to evaluate the factors necessary for a sustainable hospitality enterprise, so as to minimize environmental impacts, maximize internal and external economic performance and optimize the social well-being of major stakeholders." - Colin Johnson

Colin Johnson, Ph.D., holds a doctorate in economic and social sciences from Fribourg University, Switzerland. He has an MBA from Manchester Business School and a BA from the Open University in the UK. He has worked in many sectors of the hospitality and catering sectors and held faculty and management positions in seven colleges and universities in the US, Switzerland and the UK. He has published widely in leading hospitality and tourism journals and has written cases and articles on sustainability and entrepreneurship.
Social Good and Social Responsibility in the For Profit Business Model with Associate Professor Connie Ulasewicz
This session examines the role of social good, and its implicit position in strategies and operations of for profit businesses. Methods and practices developed by both manufacturers and retailers will be examined as they grapple with the challenges of revitalizing and redefining, or developing their business practices around the traditionally nonprofit principles of social good. Ultimately, participants will walk away with methods to define and communicate the societal and business benefits offered within the design, development and manufacturing of their organizations' products and services.
"Participants will take away methods to define and communicate the societal benefits offered within the design, development and manufacturing of their products and services." - Connie Ulasewicz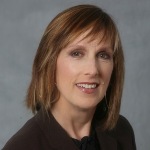 Connie Ulasewicz, Ph.D. is an Associate Professor of Apparel Design and Merchandising in the Department of Consumer & Family Studies/Dietetics at San Francisco State University. Her research focuses on sustainable and socially responsible business practices in the apparel and sewn products industry. With over 25 years of garment industry experience managing production, merchandising, and sales, she is one of the co-founders of PeoplewearSF, a Bay Area organization that promotes innovation in manufacturing and operations and fosters sewn product industry cohesiveness. A domestic and international consultant specializing in entrepreneurial start-ups and design based manufacturing, through her former company GarmentoSpeak®, Connie is the coauthor of Sustainable Fashion: Why Now? and Made In America: The Handbook for Design Based Manufacturing in the Apparel and Sewn Products Industry. Professor Ulasewicz earned a B.S. in Education/Clothing and Textiles from Syracuse University, an M.S. in Historic Textiles from the University of Maryland and a Ph.D. in Human Development from Fielding Graduate University.
Sustainable Economics with Professor Philip King
Participants develop insights through big picture discussions on environmental economics and microeconomics for organizations. This session will begin with a brief outline of the key principles of sustainable economics. The remainder of the session will then focus on how business, government and other stakeholders can work together to achieve sustainability, particularly in response to climate change and sea level rise.  The session will encourage discussion about how these concepts are relevant to managers.
"Sustainability and Economics: Consideration of a wide range of ecosystem resources and services used by businesses and other organizations, including their associated costs and benefits, and an application of how cost-benefit analysis is and can be used in organizational decisions related to those resources and services." -Philip King

Philip King, Ph.D. received his Ph.D. from Cornell in 1987. His specialty is in Applied Microeconomics and Environmental Economies. He is an Associate Professor in Economics at San Francisco State University and was chair from 2002-2005.  In addition to teaching economics, Professor King has completed over 30 economic studies for various government agencies including the Corps, and State and local governments. His concentration has been in the economics of coastal resources and sea level rise. See Professor King's CV online for a full list of his publications.
Sustainability, Finance, and Accounting with Kim Kastorff, Financial Educator and Impact Investing Entrepreneur
Impact Investing is a hot topic globally with a significant influx of real dollars driven by a widespread expectation that 2013 is the year of Impact Investing. Our purpose is to define the field and bring clarity to the nexus of sustainability, social and environmental issues, and traditional finance. This session will take a closer look at sustainable finance and accounting's history, industry and government involvement, sectors (e.g. community development, health, education, poverty), investor objectives (e.g. financial and social return), products and services available, in addition to specific measurement approaches and reporting practices. Organizations of all types will be addressed (e.g. for-profits investment funds, governments and NGOs), as well as all asset classes (e.g. debt and equity). We will explore the recent developments and research in the area, and how concerns over social and environmental impact are transforming the way we think about traditional finance and accounting.  Participants may consider some of the alternative financial/social approaches for their own organization or perhaps their own personal pursuits.
"My goal is to provide all attendees with a global understanding of how social and environmental impact metrics, tools and products can influence not only tne organizational impact on society but also the bottom line. This session is designed to identify opportunities for implementing more proactive and socially responsible performance goals in order to maximize long-term sustainability for the attendee's organization and our social environment alike." -Kim Kastorff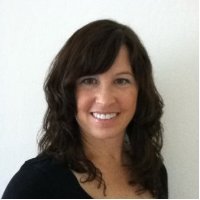 Kim Kastorff has nearly 20 years of finance and business experience, including several management positions within the areas of banking and commercial lending, insurance, investment funds, energy and renewables. Her background also includes the Big 4 consulting firms and as a finance lecturer for several leading Barcelona universities. Her international pursuits have taken her to 45 countries across the globe, and she has resided long-term in New Zealand, Australia and Spain.  She holds a Bachelor's in Finance from the University of Wisconsin-Whitewater, an MBA in Finance from Regis University, and a Master's in Management Sciences from ESADE Business School in Barcelona, Spain, where she recently received "distinction" for her thesis on "Impact Investing."  Currently, she is teaching, consulting and continuing her research in the area of Impact Investing and more specifically how to make a collective impact via innovative solutions. Ultimately, the goal is create solutions that enhance long-term sustainability and generate both a financial and social return.
Sustainable Business Boot Camp Agenda:
Welcome, Introductions, and Agenda – Mark Starik
Sustainability, Strategy, and Policy – Mark Starik
Sustainable Change Leadership - Cynthia Scott
Sustainable Facilities and Business Development - Karen Maggio
Sustainability, Hospitality, and Tourism Management – Colin Johnson
Sustainability Design and Fashion – Connie Ulasewicz
Sustainability and Economics – Phil King
Sustainability, Finance, and Accounting – Kim Kastorff
Session Wrap Up – Mark Starik  
Reception featuring sustainable food and drink to follow!
Multiple Attendees
There is a 10% discount for multiple attendee registration. Contact Orlando Harris, Executive Director of Business Development and Marketing at 415-817-4321 or oharris@sfsu.edu for more information on how to register multiple attendees.
Cancellation Policy
Full refunds will be provided for cancellations made by May 16th, 2014, two weeks prior to the event.
For more information about the Center for Ethical and Sustainable Business, please contact Professor Mark Starik, CESB Director at 415-817-4421 or mstarik@sfsu.edu. 
For more information about this program or additional College of Business Enterprises (COBE) offerings, please contact Orlando Harris.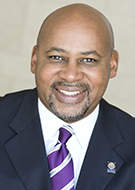 Orlando Harris
Executive Director for Business Development and Marketing
San Francisco State University Downtown Campus
835 Market Street, Suite 550
San Francisco, CA 94103
oharris@sfsu.edu
Office: (415) 817-4321
The COBE Sustainable Business Boot Camp Executive Education Program is a University Corporation, San Francisco State program with collaborative partners including the San Francisco State University College of Business.   
When & Where

San Francisco State University Downtown Campus
835 Market St
Suite 550
San Francisco, CA 94102


Friday, May 30, 2014 from 10:00 AM to 6:00 PM (PDT)
Add to my calendar
Organizer
The College of Business Enterprises (COBE) is part of the College of Business and provides students, faculty, and corporate partners with strategic resources to enable academic and career success. At its core, COBE is an opportunity engine that develops a pipeline of career-ready leaders for the Bay Area and for the world. Set in the heart of downtown San Francisco, COBE enables forward-thinking environments that expand opportunities for CoB engagement, graduate business education, executive education, consulting, and business incubation at SF State's Downtown Campus. Visit us at http://cob.sfsu.edu/college-of-business-enterprises

A University Corporation, San Francisco State Program.