Our April Sustainable Breakfast Series will feature a panel conversation on local food systems.
About this Event
How do we build a stronger local food system? We're bringing together four local food leaders to talk about the intersection of food production, sourcing, and supporting diverse businesses in our region.
Join us to hear from these community leaders and learn how you can support their efforts to be a part of the sustainable food solution.
Tuesday, April 27, 8:30AM—10AM
Agenda
Program 8:30—9:30AM
Networking 9:30—10:00AM
Moderator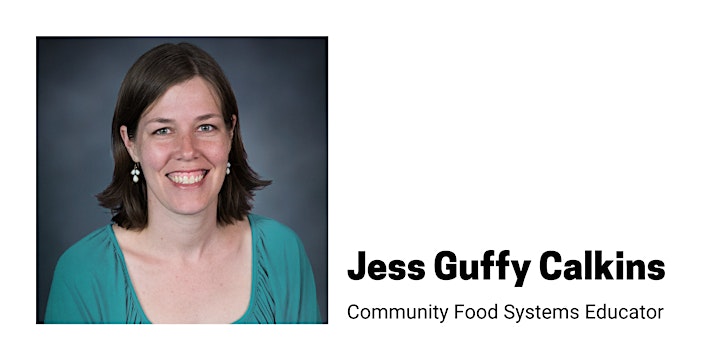 Jess Guffey Calkins, is the Community Food Systems Educator at UW-Madison Extension Dane County. She staffs the Dane County Food Council and also works closely with Extension educators, the Gardens Network, and other food-related organizations to build partnerships, advance policy, inform programming, coordinate events, and strengthen the Dane County food system. Jess's background includes coordinating school and community garden organizing, training garden leaders, designing garden education and food systems curricula, and coordinating civic leadership programming for older youth.
Panelists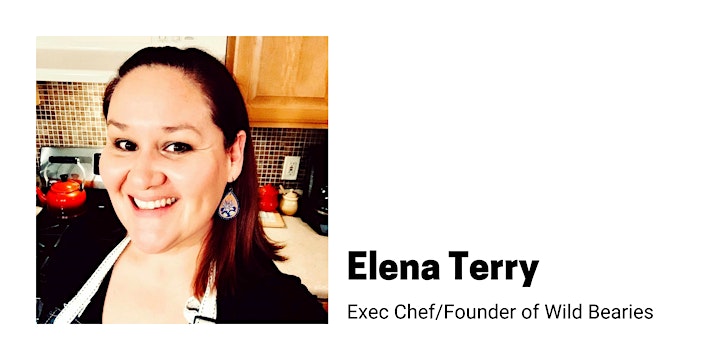 Elena Terry is a member of the Hocak Nation of Wisconsin. She is the Executive Chef & Founder of Wild Bearies, an Indigenous education nonprofit. Raised in a traditional family, she works towards building a stronger community through the healing power of ancestral foods. She is also one of the Native American Food Sovereignty Alliance's Lead Mentors for the Food and Culinary Program. One of her passions has been developing mentorship programs that help build stronger communities within the Indigenous Food Sovereignty movement, while empowering participants and establishing healthy relationships. As a seed to table chef, Elena advocates highly for indigenous and organic growers and producers. She utilizes her partnerships with the Intertribal Agriculture Council, American Indian Foods Program, University of Wisconsin, several tribal farms and her own garden projects to provide and preserve ancestral ingredients within her community. In promoting the use of traditional ingredients and methods of cooking, she also partners with ethnobotanists to provide education about wild food and foraging. Elena started as a traditional and ceremonial cook and is a member of the Ho-Chunk Nation. A trained chef, Elena is also a wild game specialist, a butcher and prefers open-fire, outdoor cooking.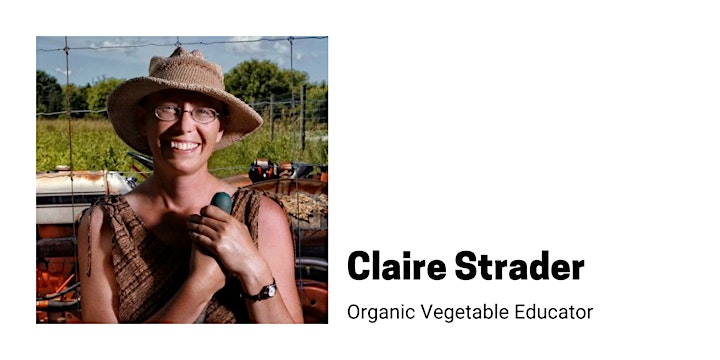 Claire Strader is the Organic Vegetable Educator for Extension Dane County and FairShare CSA Coalition. In this shared position, Claire works with organic vegetable farmers serving direct markets. Her previous experience is as a farmer, beginning farmer educator, and retail produce buyer. She has worked in the Wisconsin local food system since 1993 and started her current position in 2013. Her key projects include on-farm research on cover crops and reduced tillage techniques for organic vegetables, the Organic Vegetable Farm Manager registered apprenticeship, and the annual Organic Vegetable Production Conference serving farmers in Wisconsin and surrounding states.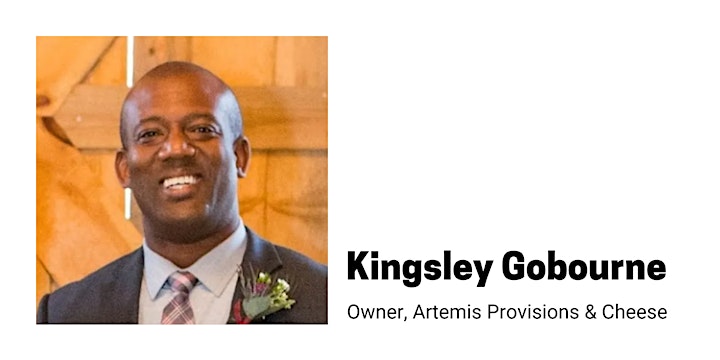 Kingsley Gobourne is the owner of Artemis Provisions and Cheese. As a child, he lived in the country and worked on dairy and beef farms in southwestern Wisconsin. He values locally-sourced, sustainably-raised produce not only for it's flavor and nutrition, but also for it's environmental impact. He started Artemis Provisions and Cheese to put high quality produce straight from the producers directly on your table. Read more about Kingsley.
Access Information
Online Webinar, access link available on Online Event Page and at the bottom of your confirmation email after registration.
Contact us with questions: hello@sustaindane.org
Scholarships
Is the ticket cost a barrier for you? Full or partial scholarships are available. Please contact lorenza@sustaindane.org to learn more.