Sustainable Biomass Handling, Pretreatment & Processing Meeting
Event Information
Location
Umeå
Department of Forest Biomaterial & Technology
Swedish University of Agricultural Science
901 83 Skogsmarksgränd, Umeå
Sweden
Description
---
---
This event is a 2-day meeting at the Department of Forest Biomaterial and Technology of SLU in Umeå. This meeting will bring together researchers & industries, as well as authorities within different biomass handling fields. The public-private collaboration within the meeting allows for combining experience and knowledge of both sectors addressing jointly research and development in issues connected with the safe and reliable pre-treatment, storage, handling and feeding of particulate biomass materials, with particular reference to new sources and changing process conditions.
The aim of the meeting is to discuss current technologies & innovative ideas & techniques for biomass pre-treatment, storage, handling and safety that contributes to foster a sustainable biomass supply and build new value chains. In particular, the meeting programme will focus on the following topics:
Densification: compaction technologies for thermally treated biomass and avoidance of dust formation in pellet production and handling chains

Storage and handling: innovative silo and conveyor design to prevent blocked system, smart systems for equipment control

Safe fire and explosion suppression: dust generation prevention systems, vent systems for explosion protection, safe silos

Biomass combustion, gasification and pyrolysis
Lunch and coffee will be provided during two days of meeting.
International invited Speakers
Prof. Massimo Poletto, Department of Industrial Engineering University of Salerno, Italy
Dr. Alvaro Ramirez Gomez, Chairman of the European Working Party on Mechanics of Particulate Solids (EFCE)
Dr. Diego Barletta, Department of Industrial Engineering University of Salerno, Italy
Dr. Stefan Zigan, The Wolfson Centre for Bulk Solids Handling Technology of Greenwich University, UK
Please register before 05/01/18 and let Hamid (contact information below) knows if you are interested to give a short presentation in the meeting.

Photo credit: HP Stolpe
---
Winter Experience in Umeå
Downhill skiing, The Umeå region has a large selection of ski facilities !
Dog sledding, You could drive the dog team yourself !
Nydala friluftsområde, Ice skating rink and popular cross-country trails in the area. A 12 km long illuminated trail around frozen Nydala lake.
More information and tour booking could be found here.
---
Contact Information
Department of Forest Biomaterials and Technology
Tell: +46 (
0) 90 786 8179
Tell:
+46 (
0)
90 786 8790
Sponsered by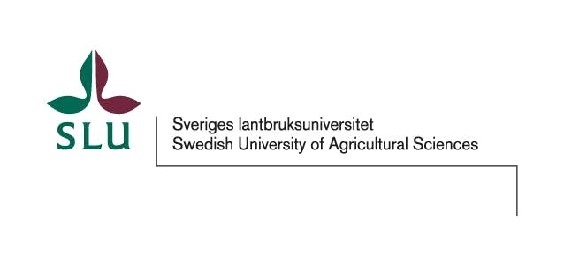 Date and Time
Location
Umeå
Department of Forest Biomaterial & Technology
Swedish University of Agricultural Science
901 83 Skogsmarksgränd, Umeå
Sweden