Sustainable Aquaculture - A Singapore Perspective
Description
The "Sustainable Aquaculture - A Singapore Perspective" conference is envisaged to be a platform for industry, academia, and regulators to network and share the latest R&D findings related to aquaculture vaccines, diagnostics, and sustainable aquaculture in Singapore. This event will represent a unique opportunity for all participants to understand unique aquaculture practices peculiar to Singapore and the South-East Asia region. Speakers from academia, industry, and Singapore regulators have been invited to speak at the conference. We also hope that this meeting will enable participants to broker and forge new industry-academia-regulator partnerships and research collaborations in the aquaculture domain.
There will be 2 sessions. A scientific session and a public education event. Both sessions will run in parallel.

The public event will serve as an education initiative focused on food sustainability, aspects of fish farming towards achieving food security in Singapore, and will address food safety concerns related to the use of fish vaccines. The event will also showcase seafood products from NYP's industry partners, with cooking demonstrations, talks on seafood nutritional value and fish vaccine use in Singapore.
Scientific Conference Programme: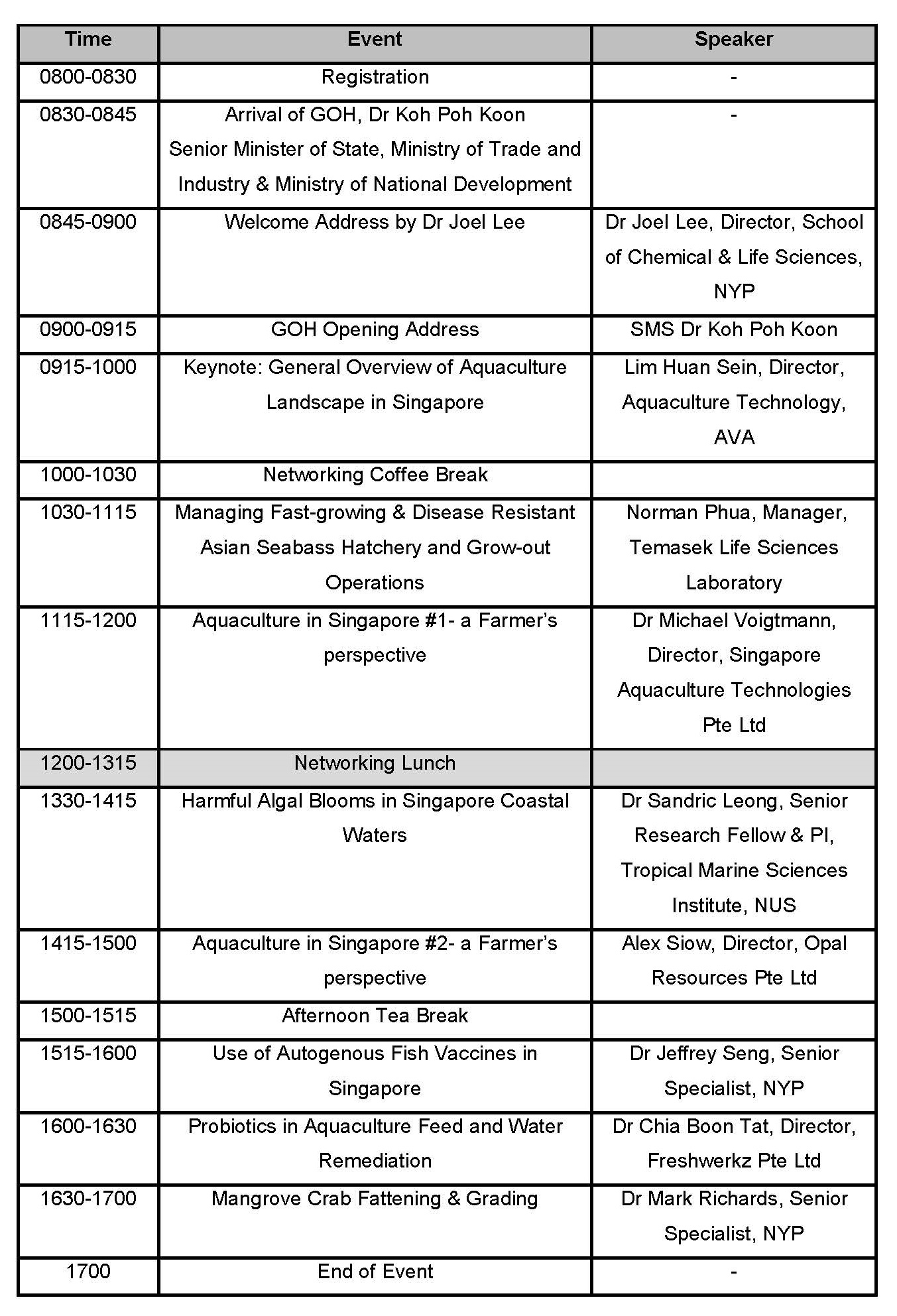 Conference location Block D1, Seminar Room D1.110. Carpark 8 is the closest to Block D1: