Description
Are you a passionate individual who wants to change the world but don't know how? Perhaps you're interested in growing a business with an emphasis on sustainability; or have an idea that you're bursting to share with the world and need the skills, contacts and tools to make it happen. Well, you're in luck!
Sustainability Startup Weekend is on from May 17 - 19 and is your chance to come together with entrepreneurially-minded creatives, developers, and designers from all corners of Sydney to participate, and create ideas and opportunities to drive real-world social change, and contribute to supporting a sustainable future.
You'll learn how to successfully launch a business venture and meet experienced mentors, like-minded co-founders, investors and sponsors while you brew up and bring to life your brilliant ideas - all within 54 hours!
Kicking off with Friday night pitches, you and your team will work throughout the weekend to brainstorm, develop a business plan and begin basic prototyping. We'll then finish up with Sunday night demos and presentations where your team will present a final pitch to all attendees and receive valuable feedback from local entrepreneurial judges:
And our experienced, entrepreneurial mentors Melanie Lewis, Luis Javier Erazo Gallo, Jill Storey, Gabe McCauley and Bhavin Bagadia.
Your ticket includes:
5 full (and delicious) meals over the course of the weekend
Benefits and discounts from our global partners (including a free .co domain & Google credits)
One-on-one time with experienced mentors
A new network of eager developers, designers, and up-and coming entrepreneurs like yourself to engage and change the world with.
You'll also have the opportunity to win AWESOME prizes such as a:
For the full schedule, click here.
Still have questions? Reach out to us at entrepreneurship@uts.edu.au.

Refund Policy: No refunds will be granted within 7 days of the event if food and drink have already been ordered. Apologies for any inconvenience this may cause. To read more about our full terms and conditions click here.
The Sustainability Startup Weekend is proudly supported by NSW Deep Green Biotech Hub, Amatil and Origin Energy, with prizes generously provided by UTS Rapido, Ready Fund Go, EnergyLab, Climate-KIC Australia, M8 Ventures, WWF Australia, and more!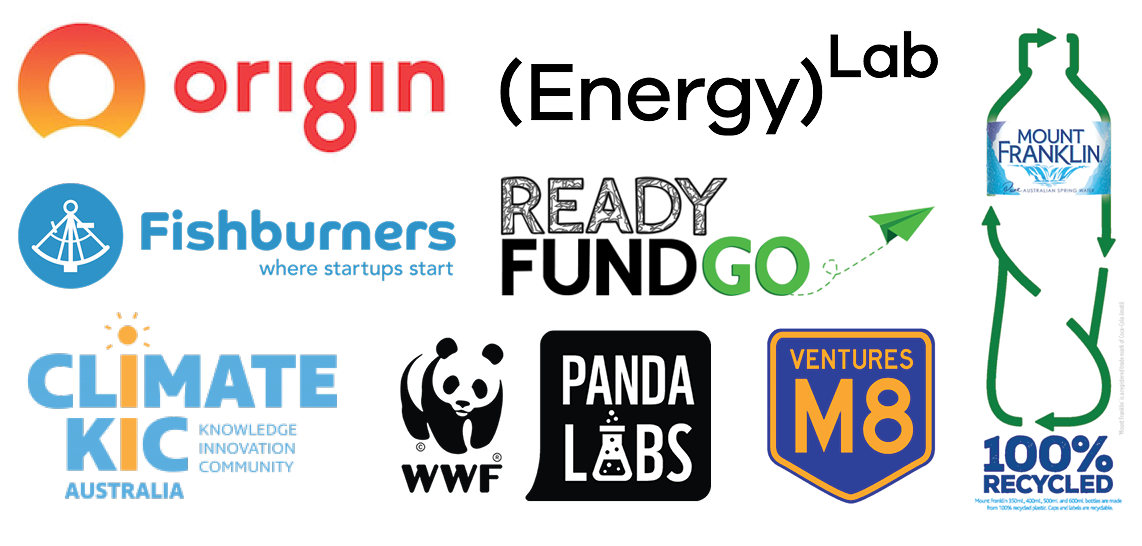 Organizer of Sustainability Startup Weekend
Techstars is a global ecosystem that empowers entrepreneurs to bring new technologies to market wherever they choose to live. With dozens of mentorship-driven accelerator programs and thousands of community programs worldwide, Techstars exists to support the world's most promising entrepreneurs throughout their lifelong journey, from inspiration to IPO. Techstars provides access to tens of thousands of community leaders, founders, mentors, investors, and corporate partners, allowing entrepreneurs to accelerate the pace of innovation and do more faster. Techstars supports every stage of the entrepreneurial journey – from early stage grassroots community development to more formal opportunities that provide education, experience, acceleration, funding, and beyond. Techstars Startup Programs include Startup Weekend, Startup Digest, and Startup Week. By purchasing a Ticket you agree to the Terms and Conditions.
UTS Startups is the home of student entrepreneurship at UTS. Find out more about entrepreneurial experiences and opportunities on offer at UTS at entrepreneurship.uts.edu.au and catch us on the gram @UTSStartups.