Event Information
Refund Policy
Refunds up to 30 days before event
Description
Join our networking event and meet sustainability professionals, experts and innovators as well as other like-minded people that are curious about and committed to make their businesses more sustainable!
WASTE - FROM PROBLEM TO SOLUTION


The problems associated with ever growing amounts of waste are undeniable and an enormous challenge for our environment, economies and societies as a whole. Today, we produce over 2.1 billion tons of waste a year globally and 99% of all things we buy are generally trashed within 6 months of consumption. The resulting consequences of such behavior are polluted oceans, the over exploitation of our planet's resources and the destruction of our natural heritage, etc. This cannot continue for much longer. But how can we turn things around? How can you as a professional make a difference within your own organisation? Join our event to learn from others!
For this event we organised two speakers who will tell us about how they found ways to reduce and minimise the destructive impact of waste. What have they learned from their journey to turn a big and growing problem into a sustainable solution? Their stories are meant to help guide and inspire you in your own quest to improve sustainabilty at your workplace and at home. Lets help each other becoming sustainability experts!
SHARE INFORMATION, NETWORK AND CONNECT


What can you expect during this evening? Next to our two speakers that will help us dive into the subject of waste, waste management and potential solutions we will have a couple of short networking rounds, during which you have the opportunity to connect with other like-minded people. No matter whether you want to share experiences on sustainability efforts within your organisation, seek advise on making a first or next step in your professional career linked to sustainability or whether you look for input and help on how to kick-start your own project at your firm - our event will help you find and connect to the right people!



THE SPEAKERS


Marieke van Nood - Strategic Advisor of AEB Amsterdam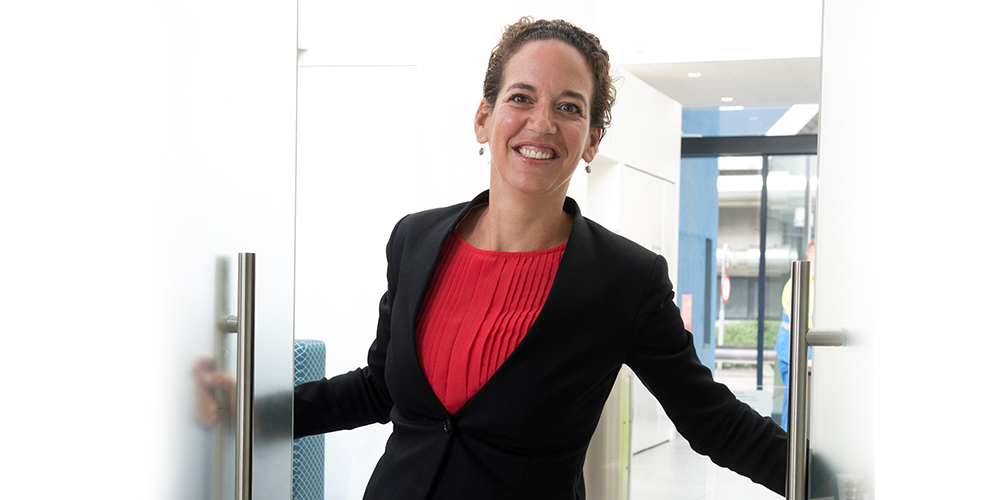 Marieke van Nood is a strategic adviser at AEB Amsterdam, the world's largest Waste-to-Energy company operating at a single geographical location. At present, AEB is converting waste into electricity, district heating and high-quality construction materials but plans are to rapidly expand their recycling and sorting activities to include more and more materials for re-use. To this end, Marieke and her team are in charge of implementing and further developing AEB's strategy to recover raw materials from waste. For instance, currently they are working on the development of a high quality recycling facility that will process diapers from Amsterdam area.
Ieva Punyte - Communication Coordinator at WASTEDlab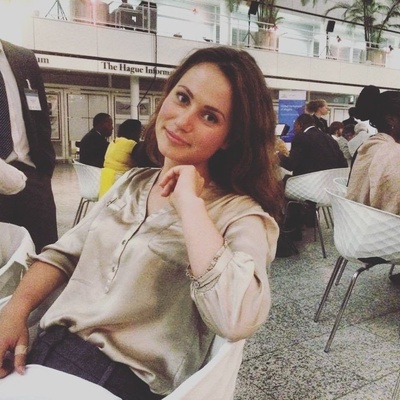 Ieva Punyte is the WASTEDlab teams communication coordinator. WASTEDlab stimulates a coordinated effort by local people to change peoples perspective on waste separation. Check out this movie on WASTEDlabs famous "green plastic coin currency":
https://www.facebook.com/worldeconomicforum/videos/10154352274046479/
ABOUT GREENBUZZ AMSTERDAM


In 2015, all member countries of U.N. adopted a set of 17 Sustainable Development Goals (SDGs) to end poverty, protect the planet, and ensure prosperity for all. Private sector involvement is critical if countries are to succeed in reaching these goals. Unfortunately however, so far less than half of global businesses are planning to engage with the U.N's SDG's. We at GreenBuzz believe businesses can and have to move faster, and be more effective in implementing those goals. As such, we view it as critical to help and support professionals within organisations already working on sustainability to get more insights and the right connections to have an even greater impact. That is why we at GreenBuzz have build a community platform of professionals who can help, motivate and learn from each other to make businesses more sustainable. An idea and project that started in Zurich, GreenBuzz now has active and fast growing communities also in Berlin, Amsterdam, Geneva, Bern and Sofia.
Join us at one of our events or visit our website and Facebook page to learn more about us and our mission and to find more information on our past and future events!
Write to us if you have questions or if you would like to get involved!
Date and Time
Location
Refund Policy
Refunds up to 30 days before event