Sustainability Leaders Forum: Employee Engagement 2.0 - Success Stories

Thursday, March 8, 2012 from 3:45 PM to 6:00 PM (PST)
Event Details
Sustainability Leaders Forum presents:
Employee Engagement 2.0 - Success Stories and the way ahead
Hosted by and at eBay PayPal campus (Parking is going to be very hard to find. People are encouraged to take transit if possible. There is a VTA stop across the street.)
 Sustainability Leaders Forum (SLF) is a SSV program aimed at building the capacity and effectiveness of sustainability leaders by sharing best practices and presenting expert knowledge about sustainability. SLF provides a platform to share experiences, identify common challenges and solutions and build expertise.
 Employees can be a powerful force to move the sustainability needle in companies and spread sustainability thinking in hard-to-reach functional areas of the company. Come for this SLF event, bring along sustainability inclined employees, and learn from the success stories of companies that have made notable gains, and strategize on how to take sustainability to the next level in your company. Three presentations (10-15 minutes each) will be followed by six 5 minute presentations on commuting solutions, followed by 15-20 minutes of discussion in groups of 6-10 people, each of which will include one of the speakers.
 Registration for main event 3:45 p.m., Event 4-6 p.m., Networking and conversations 6-6:30 p.m.
Speakers
NEEF study: Presentation on highlights of the recently published NEEF White paper on Employee Engagement 2.0 which includes the results of the survey NEEF conducted of over 1300 business professionalse
eBay, J.D. Norton: How to achieve sustained engagement

Environmental Defense Fund, Beth Trask: Case studies of companies that EDF has helped establish successful employee engagement program. 
Eco Cloud: Communication tool for Employee Engagement (tentative)
Pecha Kucha 5' presentations on Eco Cloud, on commuting solutions by RideSpring, Satellite Telework Centers, and RideShare; and on SunShares by Bay Area Climate Collaborative

 About the Speakers
J.D. Norton

JD has been with eBay for ten years and spent most of that time not only making it a great place to work for employees, but also making sure eBay is a good corporate citizen in the communities in which they operate. He is a vegetarian foodie (yes, it is possible!), enjoys exploring everywhere he goes with the intention of finding things tourists and even locals never see and spends 110% of time away from work with the three awesome ladies in his life. Although he's never seen the hole in the ozone, he does what he can to prevent it from growing.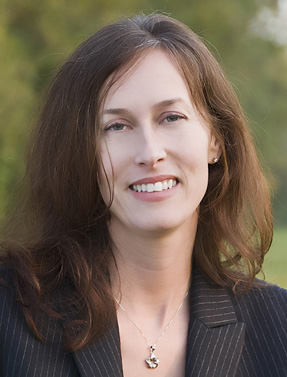 On behalf of Environmental Defense Fund, Beth Trask collaborates with companies to leverage new and proven best practices that provide distinct business benefits and produce significant environmental results. Beth specializes in marketing sustainability initiatives to employees, customers, and other key constituents.
When & Where

eBay: PayPal Campus
Town Hall building (faces east on North 1st)
2211 North 1st St
San Jose, CA


Thursday, March 8, 2012 from 3:45 PM to 6:00 PM (PST)
Add to my calendar
Organizer
Sustainable Silicon Valley
SSV envisions a Net Positive Bay Area by 2050 with the goal of:
· Generating more renewable energy than we consume
· Sequestering more carbon that we emit
· Ensuring water resilience by enabling reuse
 www.sustainablesv.org
Sustainability Leaders Forum: Employee Engagement 2.0 - Success Stories