Description
New & Improved is proud to present:



Sustainability Innovation Summit
Whether you're well on your way to implementing innovative sustainability practices or are just getting started, you'll want to be here. Join us in California's beautiful Sonoma Valley, America's heartland of biodynamic vineyards, creativity and sustainability!
Early Bird Registration Rates ($1,895) end September 15th
The Sustainability Innovation Summit blends a mix of training and creative process work designed to strengthen, speed and sustain your ability to foster environmentally sound practices in whatever sphere of influence you choose.
---
World-Renowned Innovation Methodology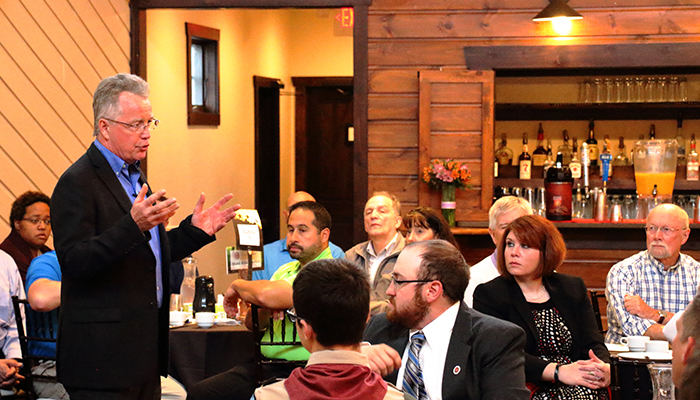 What happens when you bring together people who have a strong passion for sustainability with expertise across many domains, and support them with a process that fosters highly-efficient creative collaboration? You make a positive difference. Rapidly. This is exactly what will occur November 14-16, 2017 in Sonoma, California, a hotbed for sustainability practices and progress.
Great Minds in Creativity
Limited to 50 participants, we will engage in the world-renowned Innovation for Results training from New & Improved. This program strengthens creative and critical thinking skills in a collaborative environment, then engages participants in co-creative methodologies available via Creative Problem Solving, Design Thinking, Lean Six Sigma and the Universal Creative Process.
Real, Measurable Progress in Sustainability
Real work gets done. New solutions are created. Concepts are strengthened. Failure-proofed action plans are designed. N&I will hold the space for you to manifest your best creative potential and synergize that with 49 others doing the same for the sake of a better world. You'll be part of something extraordinary and proudly say "I was there when…"
Who Should Attend
Summit attendees are leaders of environmental, social and governance progress within their organizations, throughout their supply chain and in their communities. They are innovation and sustainability professionals and practitioners who want to:
learn research validated - yet practical - creative processes for generating, evaluating, developing, implementing and speeding positive change

create sustainable products, services or processes more rapidly and successfully

develop improved action plans to bring forth their unique sustainability-led innovation

gain insight regarding their personal innovation style preference and how they can harness it to work collaboratively and creatively with others

experience first-hand and share sustainability best practices and tools

improve their ability to implement and communicate the business case for sustainability

engage and connect with other sustainability professionals


Sound like you?
We want you with us.
Let's make a powerful difference. Together. Quickly. Sustainably.
---

Event Information
Participation is limited to just 50 and includes: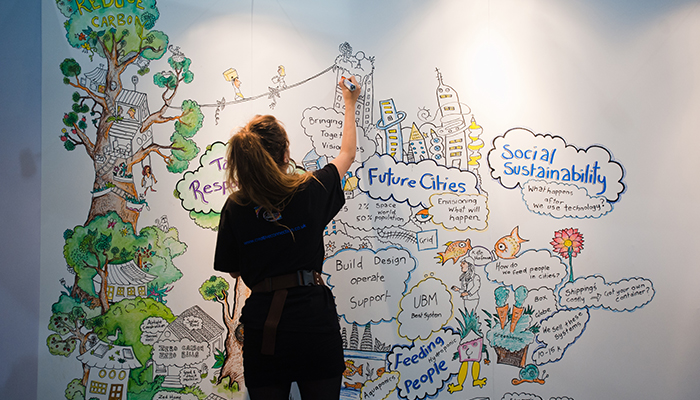 SKILLS: You'll receive advanced training in both creative & strategic thinking skills while learning to apply Design Thinking, Creative Problem Solving and the Universal Creative Process more effectively in service of our future together - led by the most senior trainers from New & Improved. N&I is one of the most highly respected organizations in the innovation-world. They're a fantastically fun group to work with, and they have an absolute commitment to making your experience extraordinary.
PERSPECTIVE: Sustainability presentation by Chris Yalonis, developer and instructor of sustainability courses and consultant with many business, non-profit and civic leaders on clean energy and low carbon initiatives, as well as low waste and water conservation projects.
EXPERIENCE: Biodynamic talk and tasting flight of 5 Estate wines by Benziger's Director of vineyards and farming operations.
FUN: Private winery tram tour.
GREAT FOOD: 3 continental breakfasts, 3 Wine Country lunch buffets, and a 3-course gourmet Wine Cave dinner in the Benziger's spectacular cave dining room.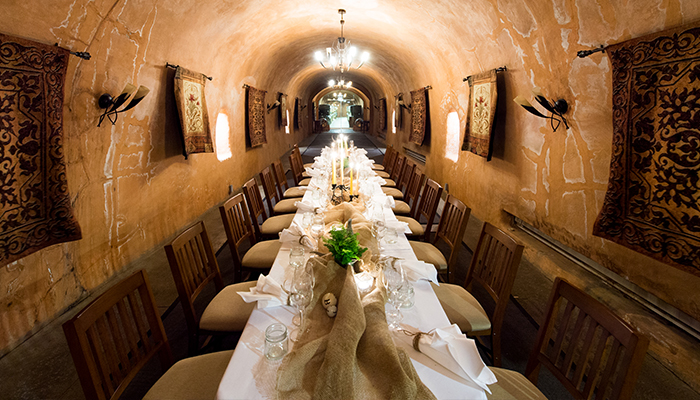 ---


Overview of Agenda: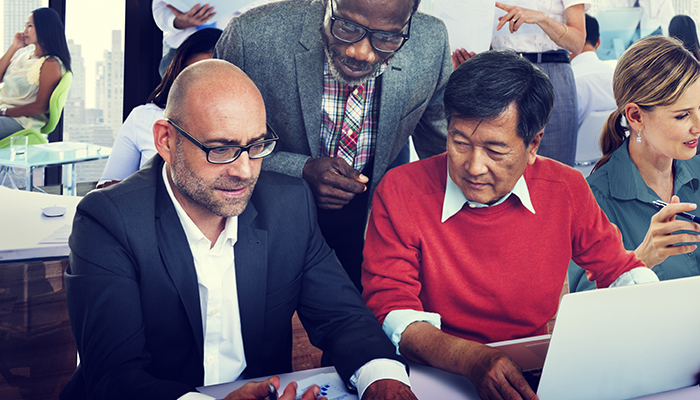 Tues, Nov 14: 8:30am – 4:30pm
The first day's focus will be primarily on strengthening creative collaboration skills and developing competence in creative process methodologies that you can use both during the workshop as well as in going forward in your sustainability work with others not in attendance.
Dinner: Gourmet wine cave dinner, wine and a presentation on the award-winning winery's biodynamic processes provided.
Weds, Nov 15: 8:30am – 4:30pm
Day 2 will be a collaborative creative process where we practice and integrate what we've learned as each individual is supported to make progress on a sustainability goal that they own, are motivated by, and for which there is a need for creative thinking. It will also include a presentation on the nuances of Sustainability to help stimulate triple bottom-line thinking.
Dinner: Local restaurant suggestions will be provided for attendees.
Thurs, Nov 16: 8:30am – 12:00pm
On the morning of Day 3, we'll create, share and strengthen the action plans, celebrate the birth of new possibilities and explore how to continue using the processes you have mastered when you return to your job or "regular" setting.
Optional: At the conclusion of the workshop you may wish to deepen your sustainability experience by choosing one or more of the tours below which have been designed especially for workshop participants. Please register and pay for these separately.
---


Optional Tours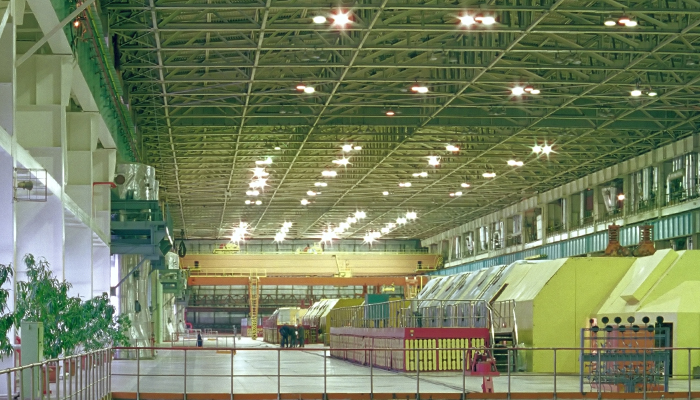 We're still setting up these experiences. We'll let all who have registered for the main event know as soon as we have things sorted.
If you'd prefer to DO YOUR OWN THING, feel free to spend the weekend touring the famous Sonoma and Napa Wine Country – home to hundreds of wineries – or Shop and Dine in the romantic towns of Sebastopol, Healdsburg, Sonoma, Napa, Mill Valley and Sausalito, Luxuriate in a Spa Day at Osmosis in Freestone, Explore the wild and scenic Sonoma County beaches as you cruise the magical coastline of historic Hwy. #1, or head south across the Golden Gate Bridge into San Francisco to enjoy all the arts, culture and dining that the City by the Bay has to offer.
Lodging
As Sonoma County is a very popular tourist destination, there's a wide variety of lodging choices from hotels, to spas to B&B's, as well as, plenty of VRBO and Airbnb offerings. The following are links to nearby hotels recommended by the Benziger Family Winery.
If you prefer more moderate accommodations, the city of Santa Rosa is a 25-minute drive to Benziger and it offers an entire range of lodging possibilities.
Fairmont-Sonoma Mission Inn & Spa
In Santa Rosa, the Flamingo Resort Hotel offers a discounted corporate rate. Contact Rose Eadeh and let her know you were referred by Benziger Family Winery (sales@flamingoresort.com or 707-303-8621).
__________________________________________________________________________________
A 10% discount is available for 501-C3 non-profits.