Sustainability in the Supply Chain

Wednesday, June 28, 2017 from 6:00 PM to 9:00 PM (PDT)
Event Details
As consumers increase their awareness of the impact our daily life have in the environment, more and more they are asking questions on where goods come from, how are the materials obtained and how are the goods reaching their final destination. 
As the economies become more globalized, we find that company's responsibilities do not end once a product is sold. Leading brands understand now the important role they play through the lifecycle of their products and/or services. And this is where "Sustainability in the Supply Chain" becomes a key player in this complicated equation, it is where companies can manage their impact beyond just profits and market share, and maintain the integrity of the brand, ensuring business continuity and managing operational costs while incorporating "green" practices.
Corporate Sustainability, as defined by the United Nations Global Compact's Ten Principles is a company's delivery of long term value creation in financial, social, environmental and ethical terms.
For that, Supply Chain Sustainability is the management of environmental, social and economic impacts and the encouragement of good governance practices, throughout the lifecycles of goods and services. The objective of supply chain sustainability is to create, protect and grow long-term environmental, social and economic value for all stakeholders involved in bringing products and services to market.  
Representative Companies from different Consumer Goods sectors will share the learnings and the opportunities that lay ahead as the confluence of technology, resources and consumption meet at a faster rate and with increased demands of disclosure and transparency from the consumers. And we will also learn the efforts that different Non-Governmental Organizations (NGOs), Non-profits and Industry groups are doing to set standards and measurements to have the same playing field.
Our panelists: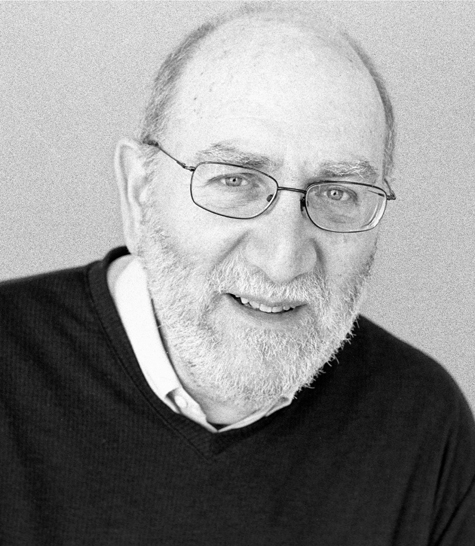 Paul Tasner
Co-founder and CEO of PulpWorks, Inc.
Paul is a senior-level executive with 40 years of experience in all facets of supply chain management.  He has held leadership positions in packaging, manufacturing, and logistics in ventures ranging from start-up to Fortune 100.  For the past decade, his focus has been on supply chain sustainability.  
Paul's corporate affiliations include The Clorox Company, Clif Bar, Method Products, Hepagen Vaccines and Unilever.  He has authored numerous papers and presentations on supply chain sustainability and currently lectures on this subject in the MBA Programs at San Francisco State University and Golden Gate University.  He holds a B.S. in Industrial Engineering from the New Jersey Institute of Technology and a Ph.D. in Mathematics from Boston University.  
Five years ago, Paul took a leap of faith.  While his peers were contemplating retirement, he embraced the challenge of disrupting the traditional packaging industry.  Appalled by the amount of plastic pollution on our planet and no longer content to accept the dangers of plastic packaging materials, he founded PulpWorks and set out to create safe, eco-friendly packaging for consumer products.  The development of the Karta-Pack™ – a compostable replacement for the toxic plastic blister pack – followed immediately.  
PulpWorks and Paul have been the recipients of 20 awards and the subject of more than 40 articles in the media.  PulpWorks - "Molding a Better World"!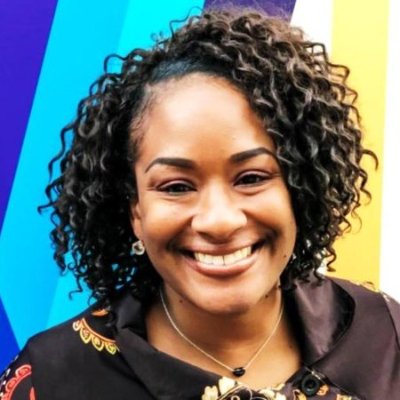 Dr. Annette Angus
Scientist-Advanced Measurement Sciences, Microbiology 
The Clorox Company
Dr. Annette Angus attended California State University, Northridge, earning her B.S. in Microbiology (2004) and University of California, Berkeley, earning her Ph.D. in Microbiology (2009). Her graduate work focused on the intracellular bacterial pathogenesis of Pseudomonas aeruginosa in epithelial cells and was funded by the National Science Foundation Graduate Research Fellowship Program.  Dr. Angus then moved on to a postdoctoral position with a UC President's Postdoctoral Fellowship at UCLA where she studied the symbiosis between beneficial Burkholderia species and legumes. This work was also awarded the prestigious Ford Foundation Postdoctoral Fellowship. After completing her postdoc, Dr. Angus started a career in industry at the Procter & Gamble Company as a Scientist in the Global Microbiology Capability Organization, based in Mason, OH.  Ultimately, she decided to return to her home state and alma mater to pursue other career passions as the Academic Director of the California Alliance, a new statewide initiative to increase diversity in STEM education lead by UC Berkeley.  After her appointment with the California Alliance ended (2016), Dr. Angus joined the Clorox Company as a Scientist in the Microbiology Group of the Advanced Measurement Sciences Department, based in Pleasanton, CA.  In this current role, she supports the business by providing key experimental guidance on microbiological efficacy for new and existing product formulations, as well as innovative method development support for new business ventures.  Dr. Angus has made her mark not only as a respected Microbiologist, but also as a mentor to and advocate for young women and underrepresented minorities perusing higher education and scientific careers. 
Dr. Angus is a First-Generation American and the first in her family to earn college degrees. She was the first woman of color to earn a Ph.D. from the Department of Plant and Microbial Biology at UC Berkeley. She is passionate about social justice, education reform, good food and travel to new places.  She is a proud East Bay resident along with her husband, and travels to Southern California to visit family on a regular basis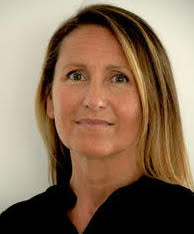 Heather Itzla
Wisdom Supply Co Founder
Heather Itzla is the founder of Wisdom Supply Co., a Benefit Corporation dedicated to implementing system wide supply changes in schools, with the goal of reducing the amount of plastic and vinyl entering the world wide waste stream.
In the years leading up to the launch of her business, Heather meticulously documented the prevalence of plastic pollution with her blog "There is No Away". She regularly posted visually arresting photographs of the plastic waste she collected, in order to demonstrate the enormity of the problem. In 2015, she completed the Environmental Forum of Marin's Master Class, and implemented a program that led 16 local high school students to successfully petition local restaurants under a campaign called "Straws Upon Request". Heather received her town's Green Citizen Award in recognition for her work to create awareness and change.
Heather was previously Publicity and Public Relations Coordinator for garden and lifestyle retailer Smith & Hawken (founded by author and environmentalist Paul Hawken) – years she considers the most formative in shaping what would become her drive to effect change from the ground up.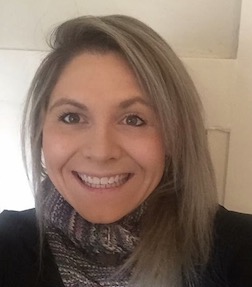 Rachel Hassal
Packaging Procurement Manager - Method products
Rachel is the packaging procurement manager at People Against Dirty (Method Products and Ecover) with a background in supply chain and package engineering for major consumer brands.
Rachel is passionate about end to end supply chain solutions which enable the development and execution of sustainable products. She has worked with some of the world's biggest rigid and flexible packaging suppliers to develop and commercialize new packaging solutions to reduce the environmental impact of the full consumer product experience. With sustainability at the heart of business at People Against Dirty, she is committed to delivering a supply base which can support PAD in achieving their goal ultimate goal of being restorative to the environment.
Rachel has a degree in package engineering from Michigan State University and has worked globally for Kraft and Unilever before joining People Against Dirty in 2015. She is a passionate "PAD-vocate" and her favorite Method Product is the 8x concentrate Fresh Air laundry detergent (and a new body product to be launched next year!!).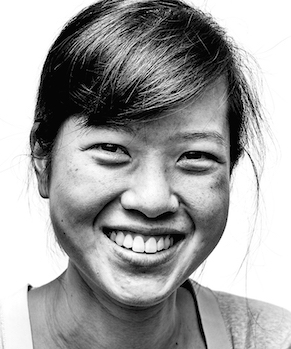 Carol Chu
Sustainabilty - The North Face
Carol is currently part of the sustainability team at The North Face, where her work ranges from apparel recycling and retail waste to sustainable products and materials. She manages TNF's certification to the Responsible Down Standard, a program launched at The North Face to bring traceability and responsible practices into the down feather supply chain. She previously managed product development and production for Stewart Brown Inc., a sustainable clothing company for women, and worked on sustainability communications at UC Davis, where she led an award-winning campus outreach campaign.
She is a textiles enthusiast and loves handcrafts, including weaving and natural dyeing. She co-founded Aggie Reuse Store, a creative reuse store housed at UC Davis' EcoHub that is dedicated to diverting waste and upcycling. She has a BA and an MFA in Design from UC Davis and is currently at Presidio Graduate School working towards an MBA in Sustainable Management. 
MODERATOR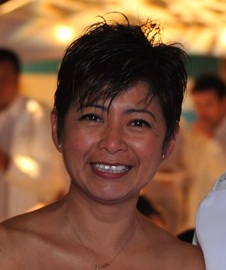 Pat Christianson 
Women in Cleantech and Sustainability Board Director 
Pat is an Industrial Engineer, with an MBA that fell in love with marketing while working at Nike. Her curiosity had her working on a project on material waste and her passion for sustainability was born! When moving to the Bay she went on to get a Sustainable Design certification thru UC Berkeley and became a LEED AP. In her free time she goes on long walks with her Pharaoh Hound, KanLoo and also teaches yoga for fun!
FAQs
What's the refund policy?
48 hour refund policy - We wil issue a full refund on cancellations 48 hrs before the event. No other refunds wil be considered.

 Many Thanks to our Sponsors

When & Where

San Francisco State University - Westfield Campus
835 Market Street
6th Floor, Room 609
San Francisco, CA 94102


Wednesday, June 28, 2017 from 6:00 PM to 9:00 PM (PDT)
Add to my calendar
Organizer
Women in Cleantech and Sustainability (WCS) fosters an influential network of professionals to further the roles of women in growing the green economy and making a positive impact on the environment. WCS was founded in 2011 by Lisa Ann Pinkerton.
Sustainability in the Supply Chain