Location
BMW Group Technology Office USA
2606 Bayshore Pkwy
Mountain View, CA 94043
Description
SUSTAINABILITY HACKATHON.
Hosted by BMW Group Technology Office USA.
Sponsored by ChargePoint and Drive Now.
Following the success of the Sustainability Hackathon hosted by BMW i Born Electric Tour in New York, come and join us in Mountain View, CA on 4/27 to 4/28, and help us create a more sustainable future. Tweet about this hack: #sustainhack, and form teams at HackerLeague.
We are looking for technical as well as non-technical people to build apps, mobile apps and hacks to address some of the most pressing problems in sustainability facing our future as a greener planet. Hack, get fed, compete for prizes across different categories, and most importantly: network with likeminded people to work on new or current projects.
Our sponsors will give you inspiration for your ideas and help you to realize them.
BMW Group Technology Office USA - our research & development wing in Mountain View, CA, in the heart of Silicon Valley, is on hand to inspire and challenge you with today's most pressing problems in Sustainable Mobility.
ChargePoint - the biggest and fastest growing EV charging network in the country is proud to support this event.
BMW i Ventures - ever wondered who funds new ideas in the area of mobility? BMW's VC company, based directly in Manhattan, wants to meet bright people with new ideas.
We supply: quick presentations and code samples, which help to bootstrap your hacking, food to keep you going, and caffeine to keep you awake. That, and a group of technical senseis to assist you in building faster, smarter, and with new tools.
You bring: your laptop, skills and ideas. Come with a collaborative team and a focused mindset, and/or team up in advance on Twitter/Facebook/Google+ via #sustainhack. Whether you are a backend developer and code in JEE/Ruby/PHP/.NET, a front-end wizard, or are a designer and work with Illustrator, you are invited to attend this event. Every group needs a good balance of talent, and your development skills are needed!
EVENT SCHEDULE.
See our HackerLeague page for the full schedule. In summary:
Day 1, Saturday 27th April, 2013

08:30 Checkin opens, breakfast buffet served. Networking

09:45 Opening speeches - BMW, ChargePoint, DriveNow

10:15 API introductions; participant pitches

10:45 Hacking kicks off!

13:00 Lunch buffet served

19:00 Dinner buffet served

23:00 Evening shutdown

Day 2, Sunday 28th April, 2013

08:30 Opening, breakfast buffet served

08:30-13:30 Hacking - runs through lunch

12:00-13:00 Lunch buffet served

13:30 Application submission deadline

14:00 Presentations begin

14:45 Judging and prizegiving

15:30 Closing
PRIZES.
Please see the list of prizes here.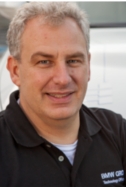 Dirk Rossberg
Head of BMW Group Technology Office USA
Dirk Rossberg studied electrical engineering at the Technical University of Munich. He holds a degree in electrical engineering, majoring in gas and fluid sensors. He started his career as an engineer at BMW in 1997 and since then has worked in ECU development, HR, and later HMI (human-machine-interface) proprietary development.
In 2006, he took over as department manager for driver assistance systems and infotainment platforms where he succeeded in rolling out a large number of innovations in series production over a very short timeframe. From March 2010 to June 2011 Dirk headed the department for infotainment platform technologies.
Since July 2011, Dirk Rossberg is head of the BMW Technology Office in Mountain View, California. Dirk was born in Munich and raised in Murnau, in the heart of the Bavarian Alps. He enjoys nature, mountain hiking and biking and loves theater and opera.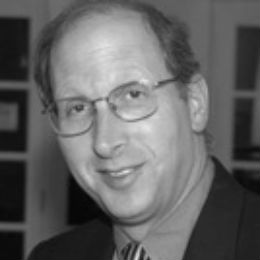 Mark Platshon
Senior Investment Advisor, BMW i Ventures
Mark is a Senior Investment Advisor to the BMW i Ventures corporate VC fund, and a Partner with Birchmere Ventures. Previously Mark was a partner in the Cleantech group at VantagePoint and a Silicon Valley CEO for 20+ years. He is co-founder of Amprius, a Lithium-ion battery company spun out of Stanford and was an early investor in Tesla. He has served on the Boards of numerous companies, including Synxis, acquired by Sabre; Everdream, acquired by Dell; ChargePoint, Embark, Solexant, Amprius, GLO, Idetek, ELO, Ancore, Zing and Capnia. Mark earned a BSE in Naval Architecture and Marine Engineering at the University of Michigan and his MBA from Stanford University. As a Lieutenant in the Navy, Mark was on Admiral Rickover's nuclear submarine engineering staff. Personally, Mark is a cyclist and avid automobile hobbyist.
Tony Canova
Chief Financial Officer, ChargePoint
Tony Canova has more than 26 years experience as a CFO and partner in public accounting. Prior to joining ChargePoint, Tony was Vice President of Finance, Administration and CFO of Brocade Communications, a publicly listed company that pioneered the storage area networking industry. Since leaving Brocade, Tony has focused on advising a number of venture-backed technology companies including 3 Leaf Systems, Ankena, and Qumu, serving in roles including CFO as well as advisor to the CEO. Prior to Brocade Tony served as CFO of Wireless Inc, a wireless broadband equipment manufacturer. He was also an audit partner of KPMG LLP where he focused on audits, mergers and acquisitions, and IPOs of a variety of technology companies. Tony holds a B.S. in Accounting from Santa Clara University. When Tony takes a break from the numbers he likes to get lost in the backcountry of the Sierras highmarking his snowmobile. That's ok, we didn't know what that meant either. Thanks for clarifying, Wikipedia.
JUDGES.
Kayvan Baroumand


CEO, nestGSV


Sri (Rao) Swarnapuri


Director, Software Engineering, ChargePoint


Damon Lavrinc


Transportation Editor, WIRED


Tony Mataya


Developer Relations Manager, Twilio

RULES.
Please see the official hackathon rules
here
.