Event Information
Location
Moncton Golf & Country Club
212 Coverdale Road
Riverview, NB E1B 4T9
Canada
Refund Policy
Refunds up to 7 days before event
Description
Sustainability should be fun! Sustaina-Palooza is the Town of Riverview's annual celebration of everything sustainable. Each year we invite government, industry, academia and youth for a FOUR-day, action packed event to exchange ideas and discuss emerging trends in environmental conservation, social responsibility and sustainable development in our town, region and province.

Interested in becoming a sponsor? View our event sponsor package
VIEW DETAILED AGENDA HERE
---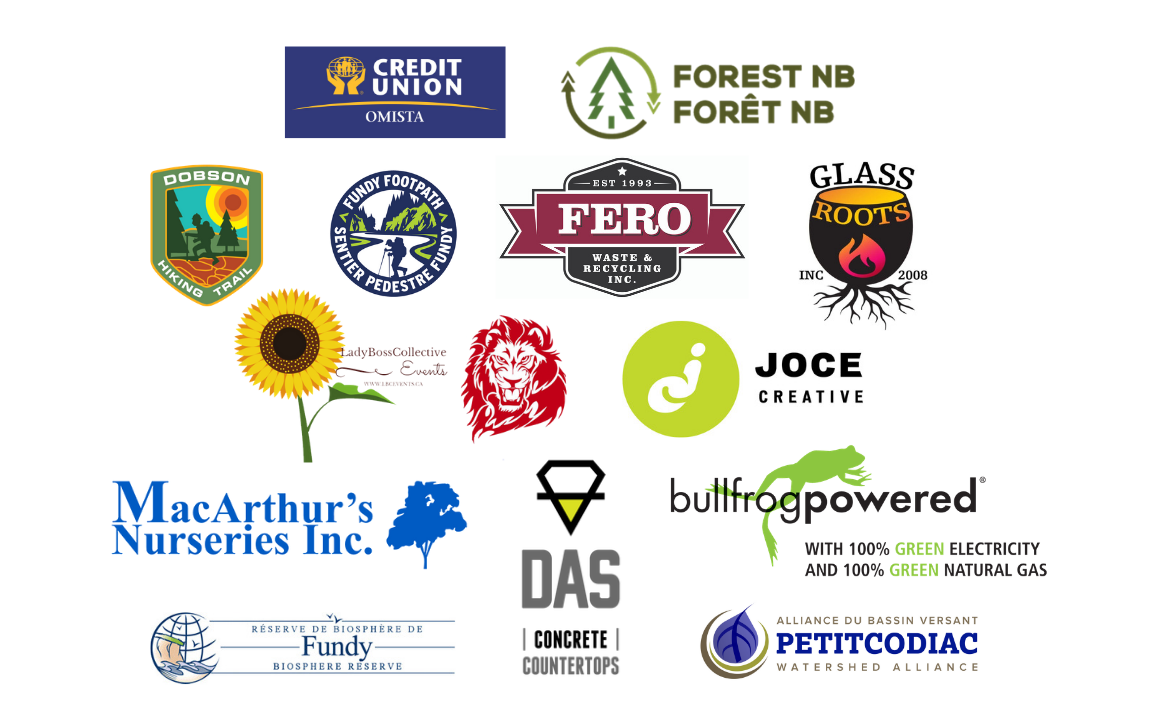 ---
Night Market and Kick-Off: April 24 | Free to public
To kick-off the festivities, join us at Riverview's Community Hall for the only mid-week market in the area! Put on by the LadyBoss Collective, the Chocolate River Farmers' pop-up market brings local artisans and agriculturists to your fingertips. With live music and local finds, there's no better way to get in the sustaina-spirit.
Sustaina-Symposium: April 25 | 8:30 a.m. - 6:00 p.m.
Inspired by the theme of renewable energy, this year's symposium will focus on residential, commercial and communal projects, practices and organizations that are shaping the future of tomorrow. Hear from an impressive lineup of speakers known for leading the way in our province and beyond, and don't miss our unique Off-Grid'r panel with real-life storytellers that have left the urban metropolis behind. Guests will also enjoy a savoury meal by Gaston's Catering. The event will be followed by an opportunity to engage in further dialogue with the many thought-leaders and change-makers in attendance over a private networking reception and hors d'oeuvres. Presenters include SimpTek, Rise, Naveco Power, NB Power, Progeny Modern Homes, NexGen, The Ville Coorperative and The Deanery Project.
Youth Day: REDtalks and IDEA Market: April 26
Did you know that Riverview High School offers an entrepreneurship program for its students? As part of Sustaina-Palooza, Riverview High School has pulled together a day of speakers, an idea market and motivational REDtalks to further ignite the entrepreneurial spirit in today's youth. On the following day students will pitch their community projects to a panel of judges in hopes of receiving a Sustainability Micro-Grant.
Pitches, Presentations and Mini-Tradeshow: April 27
Get inspired by a series of pitches from students and residents on game-changing community projects! Each pitch will be in the running to receive a Sustainability Micro-Grant of up to $2,500. Dive into various interactive demos from how to harvest rain water to compost and vermiculture, and a presentation from Fundy Solar and a mini-tradeshow will invigorate anyone to take action. Powered by Fundy Biosphere and the Petitcodiac Watershed Alliance.

Gear Swap: April 28 | Free to public
It's time to get what you need and sell what you don't. If you're currently adding items to your gear wish list (of course you are), don't miss this used outdoor gear swap! Join the Fundy Hiking Trails Association to buy, sell, trade and maybe even haggle for the gear that catches your eye. All proceeds collected from this event go directly back into the Dobson Trail and Fundy Footpath. Want to sell at the Fundy Hiking Trails Association Gear Swap? Sign-up here
Have an idea that would promote communal sustainability? Want to be an architect of the Town of Riverview's future? Apply for a sustainability micro-grant to fund your idea and bring your sustainable community project come to life. Apply here
Date and Time
Location
Moncton Golf & Country Club
212 Coverdale Road
Riverview, NB E1B 4T9
Canada
Refund Policy
Refunds up to 7 days before event