Sustain SoCal 10th Annual Conference & Expo: Energy Infrastructure: Innovat...
Description

Sustain SoCal 10th Annual Conference & Expo




The Cove at UC Irvine Applied Innovation





April 11, 2019




8 am - 4 pm



Energy Infrastructure




Innovating Toward Sustainability

Sustain SoCal presents its 10th Annual Conference – Energy Infrastructure, a conference focused on exploring innovations that create a resilient energy infrastructure capable of supporting a wide range of sustainability initiatives in Southern California and beyond.

Attended by hundreds of key private sector, public sector and utility stakeholders, this conference will highlight new approaches that utilize both innovative energy technologies and forward-thinking leadership for upgrading legacy systems and building new energy infrastructure.

Please join us for this important day of presentations, interactive discussions and networking as Sustain SoCal addresses real-world solutions that meet Southern California's evolving needs and sustainability goals.

This event features a welcoming address by U.S. Congressman Harley Rouda, Member of the House of Representatives Transportation & Infrastructure Committee
Agenda (subject to change)
8:00 Registration / Breakfast / Networking / Expo
.
8:25 Sustain SoCal Welcome
Scott Kitcher, President & CEO, Sustain SoCal
Representatives from the Board, Sustain SoCal
8:30 Welcoming Address
U.S. Congressman Harley Rouda, (CA-48) – House Transportation & Infrastructure Committee Member
8:40 Keynote Addresses – Infrastructure Innovation from Private and Public Perspectives
Edie Chang, Deputy Executive Officer, California Air Resources Board
Sheeraz Haji, Managing Partner, zipdragon ventures and Senior Advisor, ENGIE New Ventures
9:20 Community Choice Energy (CCE) in Southern California
Vitaly Lee, EVP Development, BayWa r.e. (Moderator)
Amber Nyquist, Manager Economic Evaluations, EES Consulting
Sona Coffee, Environmental Programs Administrator, City of Irvine
Barbara Spoonhour, Director of CCA Development, WRCOG
Drake Welch, Calpine Energy Solutions
Craig Perkins, President & Executive Director, The Energy Coalition
9:55 Sustain SoCal's Community Choice Energy Aggregated Feasibility Study Program

Scott Kitcher, President & CEO, Sustain SoCal
10:00 Break
10:10 Hydrogen's Role in a Low Carbon Future
Matt Gregori, Clean Energy Technology Scout, SoCalGas (Moderator)
James Kast, Fuel Cell Business Analyst Advanced Business Strategy, Toyota Motor NA

Paul Fukumoto, Director Business Development, Fuel Cell Energy
10:50 Energy Storage Strategies
Kyle Goehring, EVP, Clean Energy Solutions, JLL
Michael Hamilton, Senior Sales Engineer, Enel X North America
David Robinson, Sr. Sales Engineer - Western Markets, Stem
11:30 Energy Efficiency in the Built Environment: 85 Argonaut, a Case Study
Charles Fletcher, Executive VP, EMCOR Services Mesa Energy Systems
Martin Morgenstern, Partner, Bristol Group Inc.
12:10 Grid Modernization

Vibhu Kaushik, Director of Grid Technology & Modernization, Southern California Edison
12:30 Networking Lunch

1:00 Vehicle Charging

April Bolduc, CEO, S Curve Strategies (Moderator)
Randal Kaufman, Director, Black & Veatch
Michelle Meyer, Director of Marketing, Greenlots, A Member of the Shell Group
Michael Terreri, Program Manager, Gladstein Neandross Clean Transportation & Energy
Emily Wier, Energy Policy Adviser, Office of San Diego County Supervisor Nathan Fletcher
1:40 The Energy Cloud

Trina Horner, Director, Energy, Navigant
2:00 Meet the Innovators
Alumina Energy
Arctica Solar
BlueBox Air
EcoForce Solutions
LEPS Energy
PingThings
ReJoule
Zen Ecosystems
2:30 Overcoming Barriers to Residential Clean Energy
Grace Broyles, Program Manager, Market Transformation, LACI (Moderator)
Max Aram, Co-founder & CEO, Pick My Solar
Michael Kadish, Executive Director, Grid Alternatives
Jessica Lim, Principal Manager, Product Management, Southern California Edison

3:10 Closing Remarks
3:15 Networking – Ice Cream Social
4:00 Adjourn
We look forward to having you join us for the Sustain SoCal 10th Annual Conference
#sustainsocal10th
Interested in sponsoring or exhibiting at the Sustain SoCal 10th Annual Conference? Email inquiries to info@sustainsocal.org

Sponsors: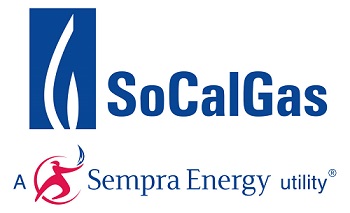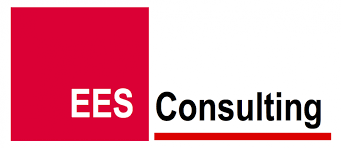 -