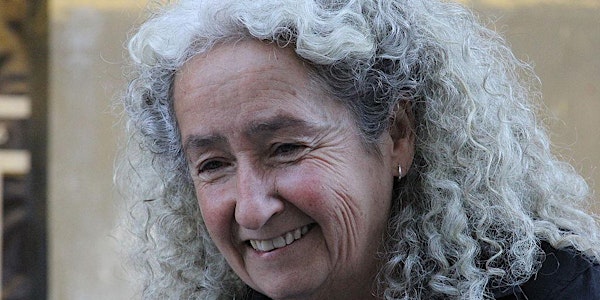 Susman Lecture 2022: Conversation with Nora Guthrie
The 2022 Susman Lecture: A Conversation with Nora Guthrie
About this event
As part of our Susman Lecture Series, we are happy to host a Conversation with Nora Guthrie and ALBA Board Member Peter Glazer, with a Q&A after! 
Please join us as we explore Nora's work, life, and legacy in this very special lecture in our storied Susman Lecture Series.
Attendance is free but registration is required to join the lecture and discussion.
After registering you, will receive an email with the login information for the Zoom Lecture.
If you have any issues accessing the Zoom, please contact info@alba-valb.org.
Nora Guthrie, Woody Guthrie's daughter, is the President of Woody Guthrie Publications, Inc. and from 1994 – 2012 the Founding Director of the Woody Guthrie Archives and President of the Woody Guthrie Foundation. Nora has focused on creating new projects which bring Woody Guthrie's vast cultural and creative legacy to the public. Over the past 30 years, Nora has worked with diverse artists in all genres of music who have found a new camaraderie with Woody Guthrie, culminating in hundreds of new songs with contemporary artists. She has also produced Grammy-winning recordings, book projects, and museum exhibitions expanding on her father's legacy. She helped created the Woody Guthrie Center in Tulsa, Oklahoma, an educational museum and new home of the Woody Guthrie Archives.
Peter Glazer, is a director, playwright, and professor in the Department of Theater, Dance, and Performance Studies at the University of California, Berkeley. He holds a PhD in Performance Studies from Northwestern University and joined ALBA's board in 1996. He conceived and adapted Woody Guthrie's American Song, an ensemble musical based on Guthrie's songs and writings, which had its world premiere on July 20th, 1988 and has had over 100 productions nationwide.