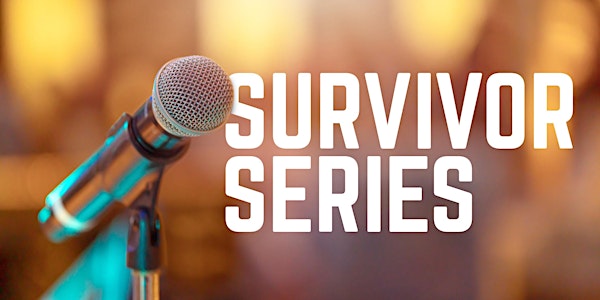 Survivor Series
An evening of inspiring and powerful storytelling from local community members designed to give voice to some of life's toughest issues.
When and where
Location
610 Independence St 610 Independence Street Cape Girardeau, MO 63703
About this event
Cancer, miscarriage, infertility. Domestic violence, racial discrimination, homelessness.
We all have our story to tell. We all have experiences we have struggled through, coming out stronger on the other side. It's not often that we have a chance to gather and candidly hear the stories of our neighbors, the people who help make up our community whom we interact with each day.
Inspired by the TED talk format, Survivor Stories is an in-person event featuring seven local residents sharing their stories.
Christine Jaegers – Infertility
Tamatha Crowson – Homelessness
Nicole Pirtle – Miscarriage
Jennifer Abernathy – Domestic Violence, Substance Abuse, and Sexual Abuse
Nate Gautier – Cancer
Mitzi Seger – Cancer
Dr. Loretta Prater – The loss of a child due to police brutality
Seating is limited to 50 and ticket reservations are required. For those unable to attend in-person, the event will also be streamed via Facebook LIVE at www.facebook.com/rustmedia.
May we all come together to speak our words and receive the other's, creating a stronger community of people who know and are known, encouraging each other on the journey.