Survivor Empowerment: Taking Control of Your Choices: Develop your Own Inspirational/Motivation Piece

Thursday, November 8, 2012 from 6:00 PM to 7:30 PM
Event Details
Survivor Self-Empowerment Workshop
"Taking Control of Your Choices"
Creative Session
Make your own inspirational quote or motivational piece
Presented by Herb Cohen
 Marilyn Bray, Crisis Center of Tampa Bay
Survivor Self-Empowerment Workshop
Creative Session
November 8, 2012
6:00 PM – 7:30 PM
One Crisis Center Plaza
Tampa, FL 33613
This empowerment workshop utilizes imagery, imagination, creativity to tap into the inherent resiliency of survivors. Participants of this workshop will be introduced to five values of a positive lifestyle which can be utilized on an individual bases to restore ones future and live with freedom.
"Life is a series of choices in which each new day gives us another opportunity to receive Peace, Harmony, Love, Success, and Happiness into our lives"- Herb Cohen
Develop skills, techniques and a new way of thinking to move from:
•            Stress to peace
•            Conflict to harmony
•            Indifference to love
•            Laziness to action
•            Negativity to happiness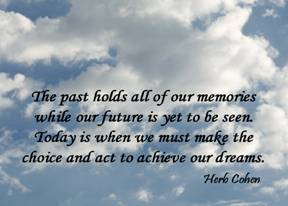 Workshops will be held at the Crisis Center of Tampa Bay
One Crisis Center Plaza
Tampa, FL 33613
6:00 PM – 7:30 PM
November 8, 2012- Creative Session
 This workshop is not counseling and should not be considered therapy.
Presented by:  

Organizer
Crisis Center of Tampa Bay
At the Crisis Center of Tampa Bay we offer help, hope and healing to all people experiencing life's problems and challenges, big and small. We are located in Tampa, Florida, and provide services throughout the State and beyond.

We can help you deal with the devastating trauma of sexual assault or abuse, domestic violence, financial distress, substance abuse, medical emergency, suicidal thoughts, emotional or situational problems.

We are here 24 hours a day, 365 days a year.

Dial 2-1-1 where you will receive free, confidential crisis counseling, along with referrals to a Crisis Center service or to over 4,600 other community resources. 
Survivor Empowerment: Taking Control of Your Choices: Develop your Own Inspirational/Motivation Piece