Description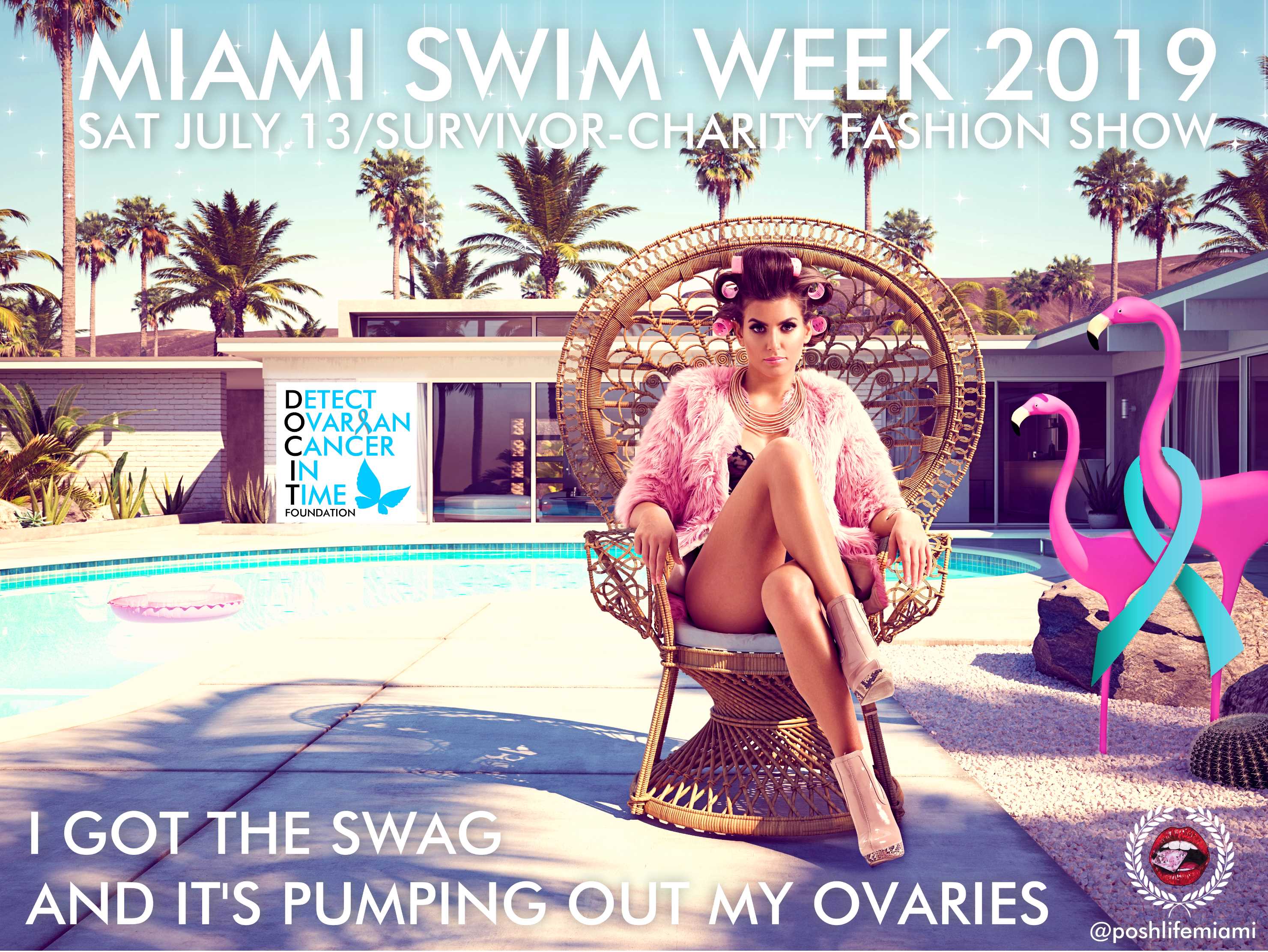 "I got the SWAG and it's pumping out my Ovaries".
This is why DOC IT Foundation is determined to save our brassy lady balls. Our culture is obsessed with boobs but we need to also pay attention to the very essence of our womanhood, the tool our body uses to produce life. This is one subject that can bring together women who are both pro choice and those who are not. If you call yourself pro life, you must fight to save this life giving organ. And if you are pro choice, you must fight to be in control of your own choices. Don't let ovarian cancer rob you of that choice or even worse, your life.
Doc It Foundation-Detect ovarian Cancer In Time is a Miami based 501 (c)3 non-profit organization dedicated to spreading awareness through
#OvaChat
, a Q&A through which we educate women in a fun environments such as Yoga and Brunch, Fashion & Beauty Pop Up shops, our Annual "Celebrating Life" Party and our Annual Fashion Vs Cancer "SURVIVOR" Fashion Show. The money raised goes towards funding ovarian cancer research.
We're excited to announce that this year DOC IT will be joining the official MIAMI SWIM WEEK Calendar to bring you a sexy and powerful roster of Local Designers, Looks and Models, embracing everything that makes us feel sexy, strong and feminine. We're having awesome pampering sessions like a complimentary nail & braid bar as well as free facials where you can relax and get dolled up. Also expect henna art and local Pop Up Shops where you can do some shopping. The main event will be the poolside fashion show featuring eco friendly as well as petite brands.
Ticket prices range from FREE to Paid.

The paid ticket option get's you front row seat for the fashion show, one raffle ticket and a SWAG bag with beauty products and other summer goodies
⚜️
For updates be sure to visit
https://poshlifemiami.blogspot.com/
⚜️
Follow both @DOCITFoundation and @PoshLifeMiami for updates.
#DOCIT