Surviving the Transition to Clinical Trials

Wednesday, January 24, 2018 from 11:00 AM to 1:30 PM (CST)
Event Details

The transition from the lab to the clinic is one of the most exciting times small biopharmaceutical companies experience in their lifecycle. It can also be one of the most stressful and perilous. While there are a variety of potential pitfalls to be navigated, there is one area which is most disruptive: On-time patient enrollment and strong patient retention. Today, this topic is often holistically described as "Patient Engagement". 
As most small development firms are funded through milestone driven investments by private equity, managing clinical trial timelines and efficiency become paramount in achieving success. Statistically, there is no bigger challenge these firms face than on-time enrollment of studies. It is the number 1 or 2 cause of study delay in every analysis performed over the past 15 years. With daily operating costs for a pivotal trial running $60K and up for most companies, the stakes are high.
This presentation will focus on helping young drug development companies address this challenge and be better positioned for a successful early run in the clinic. Specifically, we will share proven, TA-focused approaches, which companies can take to develop enrollment plans and execute recruitment and retention initiatives to shorten timelines and achieve key investment milestones. Topics will include the following key areas of consideration:
High level industry facts about patient engagement today and the time and cost impact. – A serious issue that needs attention and planning.

Information about the enrollment success rates of the typical clinical investigator – Sobering facts about the lack of success many investigators have when it comes to enrollment.

The importance of proactive planning vs rescue situations and the cost impact of each scenario

The importance of approaching your trial with a patient engagement mindset – considering the entire patient journey: awareness building; education; consent; ease of participation; ongoing support, consideration of caregivers.

Differentiating your trial at busy sites - How can a little sponsor stand out and command attention?  Branding, training, a customer service approach with regular direct interaction between sponsor and site, etc.

What does PE look like in 2018 – examples of the hottest areas: market research/crowdsourcing; digital approaches; concierge support, study apps, data-driven approaches for precise targeting

Checklist for going forward – Takeaways for success.



Speaker: 
Melynda Geurts| Vice President of Operations, Imperial Clinical Research Services read bio» 



Agenda:
11:00 AM | Registration Opens, Networking
11:30 AM | Presentation
12:15 PM | Q&A
12:30 PM | Networking Lunch
1:30 PM | Program Close

About the "How to... Workshop" series:
The "How to... Workshop" series is dedicated to giving you the keys to a successful business, from creation to exit. As with all our events, the "How to... Workshop" is interactive and informal so bring your questions with you!

Melynda Geurts | Vice President of Operations, Imperial Clinical Research Services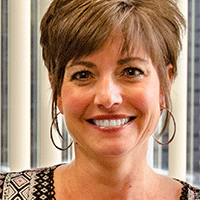 Melynda Geurts' career has focused on advancing education within the healthcare industry for the past 23 years. Since 1998, Melynda has shifted her focus on educating the public about participating in clinical trials through global programs. She currently serves as the Vice President of Operations for Imperial's Patient Engagement Division. Melynda is responsible for the strategic growth of the division and integral in ensuring Imperial as a leader within the patient recruitment and retention niche. 
Melynda is invited often to present and train worldwide at industry conferences and has contributed to the industry's overall body of literature through her writing contributions. Melynda holds a M.S. in Healthcare Administration and a B.B.A. in Marketing.
Fees: 
$15 | General Admission
Location:
JLABS @ TMC
John P. McGovern Campus
2450 Holcombe Blvd, Suite J
Houston, TX 77021


Parking Information:
Please park in the self parking areas of the McGovern Campus. Grab a Token at the gate and bring it to the event space. We encourage carpooling and using the TMC shuttles.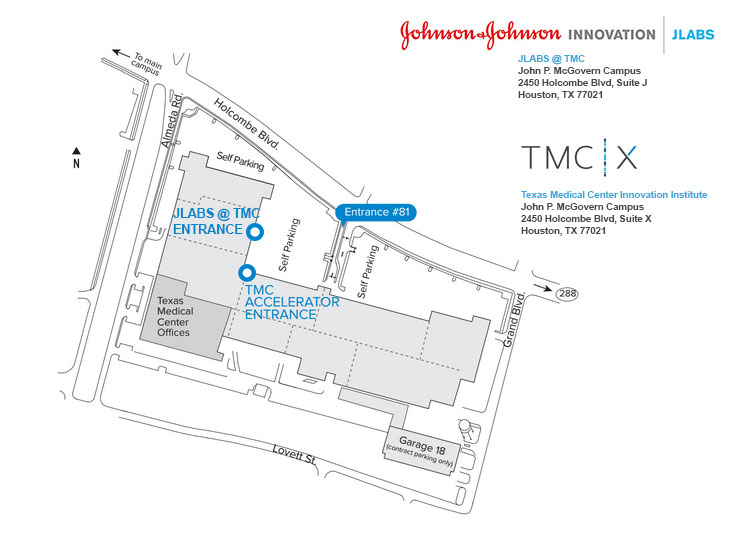 When & Where

JLABS @ TMC
John P. McGovern Campus
2450 Holcombe Blvd, Suite J
Houston, TX 77021


Wednesday, January 24, 2018 from 11:00 AM to 1:30 PM (CST)
Add to my calendar
Organizer
Johnson & Johnson Innovation, JLABS (JLABS) is a global network of open innovation ecosystems, enabling and empowering innovators to create and accelerate the delivery of life-saving, life-enhancing health and wellness solutions to patients around the world. JLABS achieves this by providing the optimal environment for emerging companies to catalyze growth and optimize their research and development by opening them to vital industry connections, delivering entrepreneurial programs and providing a capital-efficient, flexible platform where they can transform the scientific discoveries of today into the breakthrough healthcare solutions of tomorrow. At JLABS we value great ideas and are passionate about removing obstacles to success to help innovators unleash the potential of their early scientific discoveries. JLABS is a no-strings-attached model, which means entrepreneurs are free to develop their science while holding on to their intellectual property. JLABS is open to entrepreneurs across a broad healthcare spectrum including pharmaceutical, medical device, consumer and digital health sectors. The JLABS flagship opened in 2012 in San Diego at Janssen's West Coast Research Center, and since then has grown to ten locations including the Bay Area, Boston & Lowell, MA, Houston, Toronto, Beerse (Belgium), New York City, and Shanghai, launching in 2019. For more information please visit jlabs.jnjinnovation.com.