Surviving in the Age of Extreme Customer Expectations Dubai

Tuesday, November 18, 2014 from 9:00 AM to 3:00 PM (Arabian Standard Time Qatar Time)
Event Details
Today's consumer is getting used to great. With answers in google time, taxis in uber time, movies on demand and complete utility in their product, customers are becoming more demanding—they want things to be easy, fast and personalized. This is posing new challenges for every brand, who is often unprepared to deal with these "Extreme Expectations". We will talk about how social and digital experiences can help companies survive and thrive in this era, especially if they are tapping the power of the crowd and share some real examples of who we admire as they take this challenge on. 
Agenda
09:00 - 09:30  Registration / Refreshments 
09:30 - 10:15  Keynote: Surviving in the Age of Extreme Customer Expectations
10:15 - 10:35  Customer Testimonial Turkcell 
10:35 - 10:55  Customer Testimonial Ooredoo Qatar
10:55 - 11:10  Short break
11:10 - 11:30  Interactive live-demo
11:30 - 12:00  Panel Q&A with all speakers and open dialogue
12:00              Networking lunch

The Speakers
Misha Logvinov, Chief Customer Officer, Lithium Technologies Inc. Misha is responsible for leading Lithium's strategic programs to ensure long-term customer success. He is responsible for continually enhancing and solidifying Lithium's customer-centric culture by orchestrating the entire customers value chaing across functions and geographies. With more than 15 years of experience in IT, operations, security and customer relationship management, Misha has been responsible for implementing hundreds of solutions for Global 1000 customers throughout his career. He has supported millions of online users, managed complex back-office applications and built some of the world's most secure online service environments.
Shiva Singh, Social Media & Digital Advertising Specialist, Ooredoo Qatar. Shiva Singh has a proven talent for developing digital marketing strategies and for utilising online trends in order to help obtain business goals, humanise brands and deliver an exceptional online experience through social media channels and Ooreddoo's online community. Shiva is also the founder of TechView.me, a website with a strong online presences that reports on consumer technology, digital innovation, new start-ups and e-Commerce new in the Middle East. He specializes in International Marketing and attained his Masters in International Business (MIB) from University of Birmingham, UK.
Sertan Eratay, Director of Digital Channels, Turkcell. Sertan Eratay has 15 years of experience in developing and marketing of consumer technologies in Banking and Telecom industries. Since 2012 he has been leading the Digital Channels Divison which has been a centralized digital role at Turkcell and requires developing e-commerce, digital sales&service channels as well as managing social media platforms and communities. Leading a team of 90+ people in product, engineering, user experience, architecture, analytics & data science, operations and covering all channels, Sertan is also responsible for the company's local and international Digital Agencies that create digital campaigns and are responsible for the channels and products. He has a deep experience in developing digital platforms, design and managing projects in partnership with leading global companies such as R/GA, Lithium Technologies and McKinsey.
REMINDER: Seats are limited. Participants are required to register online in order to attend the event.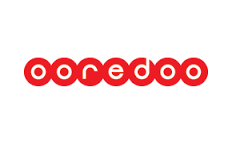 When & Where

Atlantis, The Palm
Crescent Road
Palm Jumeirah
Dubai, 211222
United Arab Emirates

Tuesday, November 18, 2014 from 9:00 AM to 3:00 PM (Arabian Standard Time Qatar Time)
Add to my calendar
Organizer
Lithium makes software that powers the social customer experience. We help brands unlock the passion of their customers to build brand advocay, drive sales, reduce service costs and accelerate innovation. Our software helps great companies such as AT&T, BT, Best Buy, Indosat, Sephora or Telstra build vibrant online communities, connect them to public social networks and infuse social conversatios across every digital touch point. For more information, visit http://www.lithium.com, or connect with us on Twitter, Facebook and our own community – the Lithosphere. Lithium is privately held with headquarters in Emeryville, California with offices in Paris, London, Munich, Singapoure, Sydney and Zürich.