Learn about trauma-informed care and resilience-based practices, including the latest neuroscience and issues of COVID-19 and racial trauma.
About this event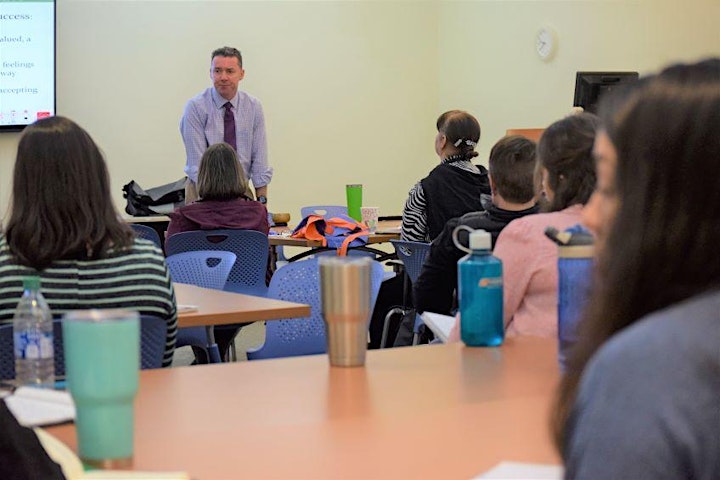 This training session will be held on Zoom. ChildSavers is a nonprofit and relies on the generosity of program participants to sustain our work. Please give what you are able. While all donations are appreciated, those people who provide a donation of $10 or more will have the opportunity to schedule a private 1:1 meeting with the trainer as a workshop follow-up to answer any questions or discuss the topic.
Meeting information will be on the confirmation page and in a confirmation email, prompting you to go to the online event on Eventbrite. You will need to be logged into your Eventbrite account to join the meeting at workshop time. There you will be able to join the Zoom meeting.
Start time is 12pm EDT (UDC and GMT-4). Duration is 3 hours. Please note the time zone.
Come join us for a workshop about trauma-informed care and resilience-based practices. 
One of the first steps in this solution is assuring a trauma informed foundation for communities, organizations, schools, and systems, is to educate everyone: practitioners, their system leaders, supervisors, teachers and educators, community members, and all those who care for and about people. In a comprehensive approach, anyone touching the lives of a person who may have been touched by trauma needs to understand the basic principles of the impact of trauma and the hope of building individual and community resilience.  This includes both the traumas of COVID-19 and the racism and racial inequities that plague our culture and systems.
The Trauma and Resilience Basics Course provides participants with an understanding and skill base in the five following areas:
1.    Trauma- The Most Basic Public Health Issue: Participants will learn about Adverse Childhood Experiences and the impact on youth and adult mental and physical wellness.
2.    Trauma- The Impact on the Brain: Participants will learn the upstairs/downstairs brain model and basic interventions for consumers who are in "survival mode."
3.    Trauma- The Impact on At-Risk Behaviors: Participants will learn how to respond to the NEED rather than reacting to the BEHAVIOR and create effective responses to promote trauma healing, minimize re-traumatization, and increase positive behaviors.
4.    Resilience- Building Individual Resilience into Everyday Action: Participants will learn to promote resilience skills that are specific to the population they serve. Specific resilience-building strategies will be explored in depth.
5.    Resilience- Building Community Resilience: Participants will learn the Virtuous Cycle, the foundations for building Trauma Informed Communities, and the collective impact models of resilience that improve population health outcomes. 
We are proud to have offered this workshop to over 29,000 people over the past 5 years, including 1200 people since mid-March and moving to an all-virtual platform during COVID-19.
This workshop will be presented by John Richardson-Lauve, LCSW. John is the Director of Mental Health and Lead Trauma and Resilience Educator at ChildSavers. He has traveled across the United States presenting this workshop for communities, school systems, workplaces, and conferences.
We periodically offer Train-the-Trainer workshop via Zoom to empower individuals to train this material. Check out Eventbrite page or the ChildSavers website for more information.