Description
Survive and Thrive Bootcamp weekend for adults (ages 21 and over) with type 1 diabetes is a premier weekend offering a balance of relaxation and fun with intense interactive education designed to empower adults with type 1 diabetes.
Survive and Thrive Bootcamp will be held Friday, June 1, 2018 - Sunday, June 3, 2018 at Camp Nejeda in Stillwater, New Jersey.


REGISTRATION DEADLINE: MAY 25th


PROGRAM FEATURES
EDUCATION - Interactive Educational Sessions facilitated by professionals in their given fields
INFORMATION - Vendor Fair with a variety of diabetes-related products and organizations represented
CONNECTION - Connect and meet adults with type 1 diabetes; share and learn from others with T1D
FUN! - Activities including zipline, boating, archery, bonfire, biking, latin fitness, yoga, and more
RELAXATION - Relax and unwind with a private or chair massage offered by licensed Massage Therapists throughout the weekend (additional fee required).
Meals and snacks are included. Vegetarian, vegan, and gluten-free alternatives will be provided. Please let us know of all dietary restrictions and food allergies when prompted during Registration, so that we can accommodate these into our food ordering for the weekend. Participants are welcome to bring and store their own snacks as well, but please note that we are a nut-free campground.


PRICING:
Participants may select from Full Weekend or Saturday-Only passes.
Discounts are provided for Camp Nejeda Alumni participants, including those who have previously participated in Bootcamp. Eventbrite charges an additional convenience fee if you pay online. If you do not wish to pay this fee, you are welcome to select "Pay by check". Checks should be made out to Camp Nejeda Foundation and sent to the attention of Victoria Benyo at PO Box 156 Stillwater NJ 07875.
Full Weekend, Health Center Accommodations: $245 *Sold Out! Join the waitlist to be notified if a space becomes available!*
Alumni- Full Weekend, Health Center Accommodations: $215 *Sold Out! Join the waitlist to be notified if a space becomes available!*
Full Weekend, Cabin Accommodations: $220
Alumni- Full Weekend, Cabin Accommodations: $190
Full Weekend, No Accommodations: $185
Alumni- Full Weekend, No Accommodations: $155
Saturday Only: $150
Alumni- Saturday Only: $139
ACCOMMODATIONS:
Accommodation options include group-style *Camper Cabins with a half bath and access to our newly constructed shower building (a short walk from your cabin) or the option to upgrade to temperature controlled, shared dorm style rooms with shared bathrooms and showers in our newly constructed Helmsley Health Center (these currently have a waitlist, please sign up to be contacted in the event that a space becomes available). If you are in need of a handicap accessible room, we do have rooms available, please contact 973-383-2611 x224 for more information. If you plan to attend with a friend, there is an option to request a specific roommate upon registration, for either accommodation.
If you do not wish to sleep on-site but would like to stay in the area, some nearby hotels are listed on our website for your convenience.
ATTIRE:
You are attending Survive and Thrive Bootcamp at Camp Nejeda – a summer camp for children with type 1 diabetes. Accommodations are that of a summer camp facility and while you will have access to modern conveniences, you should pack for the experience. Participants are encouraged to pack comfortable and casual attire and include warm clothes for evenings and outdoor activities. Layers work best as it does get cold at night! A suggested packing list will be provided to you in the weeks preceding the program.
*Cabins are not heated. Please pack sleeping bags and/or sheets and extra blankets. If the weather is unseasonably cold, Camp Nejeda will provide additional heat sources in the cabins.
2018 Program (for speaker bios, please see our website www.surviveandthrivebootcamp.org)


Friday June 1
1pm-Early Check In Begins. For anyone who would like to stretch their legs after the drive, you are welcome to take a walk or bike ride along Todd's Trail, or venture a little farther off-site for a longer hiking/biking trail.
4pm-6pm-Regular Check In
6pm-tour of Camp Nejeda
6:30pm Dinner
7:30-10:00pm-Interactive Social Activities to help break the ice
Saturday June 2
8:00 - 8:45am Registration for Saturday Only Participants
3 Whole Group Sessions
2 Breakout Sessions with several topics to choose from
Vendor Fair
Enjoy some camp activities such as zip lining and boating!
Relax with a Professional Massage! ***Additional Fee applies***
Time in the evening to socialize or relax around a bonfire, weather permitting
Sunday June 3
Start your morning off with some Yoga
2 Breakout Sessions with several topics to choose from
Enjoy some camp activities such as zip lining and archery!
Relax with a Professional Massage! ***Additional Fee applies***
The weekend will conclude after Lunch
Three Whole Group Sessions:
Diabetes Technology: Where are we now, and what's on the horizon?-Presented by Molly McElwee-Malloy RN, CDE. Learn about the newest and upcoming technology in diabetes!
Empowered Fitness-Presented by Daniele Hargenrader BSNS, CPT, CHT, PWD. In this fun and interactive session, you will learn about the two biggest mental roadblocks to creating a sustainable, empowered fitness routine, and how to overcome them. You will also learn the "3 Ps" of cultivating a consistent fitness routine that you find true joy in, and which can initiate positive change in any area of your life.
Type 1 Diabetes Research-Presented by Robin Goland MD. This session will review advances in type 1 diabetes research. Advances toward a biologic cure as well as what it takes to bring a potential cure from clinical trials to FDA approval will be discussed

Four Break Out Sessions, with a total of 7-8 topics to choose from including:
Diabetes & Relationships-Presented by Dr. D'Arcy King. Do you ever find yourself saying "I can go it alone"? Facing diabetes by yourself can be overwhelming. Having family and friends to help can make life with diabetes easier and more enjoyable. In this session, learn how to deal with the "diabetes police"; discuss how to "invite diabetes to the party" (and when it could be better to leave it at home); and explore ways to establish boundaries that will help you to build stronger relationships with loved ones.
Culinary Nutrition Workshop-Presented by Julie Harrington RDN, CPC. Join Chef Julie Harrington for a hands-on culinary workshop to explore preparation of seasonal foods and learn tasty and exciting new ways to include low-glycemic vegetables in your diet. Have you ever wished vegetables were more exciting to eat or that you knew more ways to prepare them? Then this session is for you!
Back to Basics-Presented by Jaki Johnson RN, BSN, CDE. This session will revisit some of the basics and will teach the "textbook" ways of managing diabetes in a realistic way for daily life. Topics will include insulin dosing accuracy, preventing and treating site infections, foot care, realistic A1c expectations and how to achieve them, and more.
Getting Organized-Presented by Dr. D'Arcy King and Jaki Johnson RN, BSN, CDE. During this workshop, participants will be able to identify specific goals and explore ways to adopt new habits. Walk away with a personalized plan for success!

Ask the PWD-Panel Discussion featuring a wide variety of perspectives and experiences. Doctors and medical professionals have the expert knowledge, but have you ever wanted to hear about what it's like balancing kids or pregnancy and diabetes from someone who has or is doing just that, diabetes complications from someone who has experienced them, or traveling with diabetes from someone who has traveled extensively with their diabetes supplies in tow? Come ask any and all questions of those living and thriving with type 1 diabetes! *Please note, this session is meant to provide a snapshot of others' experiences and opinions and should not be taken as substitute for medical advice.

---
Special thanks to Phyllis Kaplan, camp alumna and co-creator/co-director of Survive and Thrive Bootcamp!
Thanks as well to our Program Sponsors: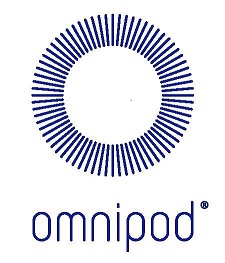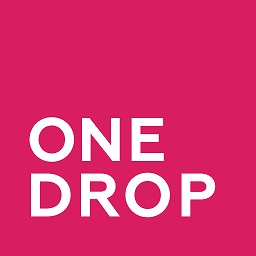 Please email victoria@campnejeda.org or call 973-383-2611 x 224 with questions about this program.