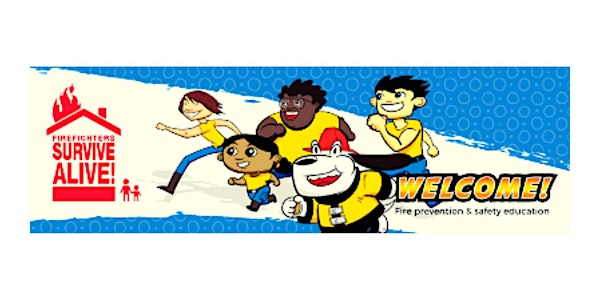 Survive Alive Certificate of Completion / Grades: K-9th
You must complete & submit the Permission/Waiver form ASAP after registering!
When and where
Location
Survive Alive 748 Massachusetts Ave Indianapolis, IN 46204
About this event
Grade(s): COC STs K-9
Name of Event: Survive Alive
Description: Come learn how to escape a house fire! During this field trip, Marion County firefighters will show children what to do in case of a fire and then they will help them practice these skills in a simulated house fire
Date of Event: 2/17
Time Zone: EST
Registration Deadline Date: 2/10 @ Noon
Cost: Free
Arrival Time / Start Time: 9:45 AM
Estimated Time Event will end: 12:00 PM
Where to meet: In front of the building
Lunch Plan: Lunch is on your own after the event.
Parking: There is free parking available behind Survive Alive. Entry to the parking lot can be gained through white gated entrances off of Massachusetts Avenue and St. Clair Street.
FOR MORE INFO ABOUT THE EVENT CONTACT the LEAD TEACHER BELOW
When checking out you will be required to enter the student's Connexus ID number. Below shows you where to find it. This is only for the student(s) who the event is geared towards.
TO FIND YOUR STUDENT ID# GO TO YOUR GRADEBOOK. YOU WILL SEE IT THERE.
For every INCA Event, families MUST COMPLETE and SUBMIT an (CLICK THE BLUE LINK) >>> INCA Permission/Waiver form at the time of registration. Everyone attending must be listed on the form. Each event will have its own Waiver form to be completed.
A PARENT OR GUARDIAN MUST SIGN THE PERMISSION/WAIVER FORM GIVING CONSENT. NOT THE STUDENT
Per the American Disabilities Act: during the registration process, if you have a special needs request, please place your specific need(s) in the text box for the person you are registering. The school must be informed at least 2 weeks in advance of the field trip/event to allow staff time to plan for implementation of the accommodations. If you have questions about accommodations, please contact Ashlee Edinger Learning Support Assistant Director.
As in previous years we do not offer refund unless INCA or the venue cancels or reschedules the event and you cannot attend the new date.
The ticket price above does not include the Eventbrite fee