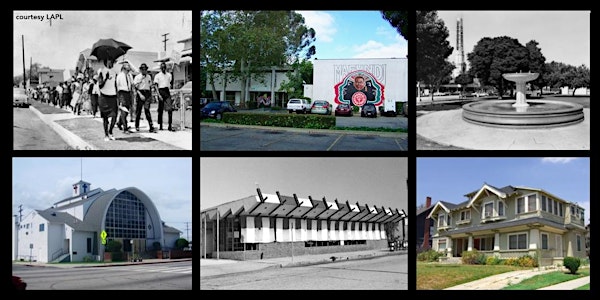 SurveyLA: African American Historic Context Community Meeting
Location
Holman United Methodist Church
Bowick Music Room - Rm. 111
3320 West Adams Boulevard
Los Angeles, CA 90018
Description
Join the City of Los Angeles Office of Historic Resources for a community meeting on the SurveyLA African American Historic Context.
During this meeting we will provide an overview of the context and the purpose of the historic context, currently in development.
We invite community members to provide information regarding significant places, people, dates, and events associated with Los Angeles' African American history. The community's participation is important and essential in ensuring that the context reflects a comprehensive history of Los Angeles.
Please RSVP and we hope to see you there!
Free on site parking is available (Enter at the intersection of West Adams Blvd and 4th Ave).