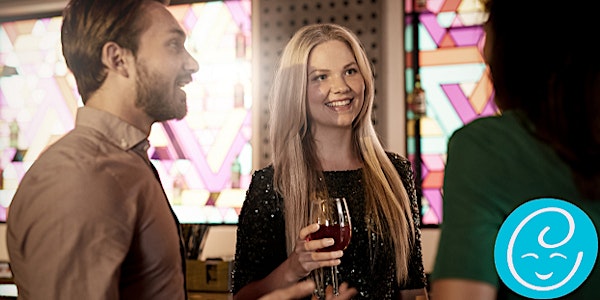 Surrogacy in D.C.: Meet and Mingle
Join Circle Surrogacy at their office in Washington D.C. on Saturday, January 21, 2023 and chat about surrogacy! It's free!
When and where
Location
Circle Surrogacy & Egg Donation Office 610 10th Street Northwest #2nd floor Washington, DC 20001
About this event
Surrogacy in D.C.: Meet and Mingle
Do you live in Washington D.C., Maryland, or Virginia? Interested in learning how to become a parent through surrogacy and/or egg donation? We welcome you to join Circle Surrogacy and Egg Donation at our Washington D.C. location for a complimentary surrogacy in D.C.: Meet and Mingle!
It's very casual – stop by whenever you can and have some food and drinks. You'll have the chance to meet and chat with team members from Circle Surrogacy in a relaxed stress-free environment (as well as check out our DC office!).
Details:
Date: Saturday, January 21, 2023
Time: 12pm to 2pm
Location: Circle Surrogacy & Egg Donation DC Office
Reserve your free tickets today! Space is limited.
About Circle Surrogacy
Circle Surrogacy & Egg Donation: Circle Surrogacy & Egg Donation was founded on the belief that everyone should have the opportunity to be a parent. To this day, that belief is at the core of everything we do. For over 27 years, we've helped straight and LGBTQ+ couples and singles fulfill their dreams of parenthood. We are a full-service agency, headquartered in Boston, with an office in London, Los Angeles, New York City, Raleigh, San Francisco, and Washington, DC. Circle has a 99.3% success rate, which is the highest in the industry and has brought over 2,800 babies (and counting!) into the world. We have a devoted team comprised of experts in the field, combined with those who have personal experiences such as former egg donors, surrogates, and parents through surrogacy, IVF, and adoption. Our innovative offerings include one all-inclusive cost that covers unlimited transfers and any complications that may arise during your journey. Our mission is to go above and beyond to grow families around the world by connecting, guiding, and supporting intended parents, surrogates, and egg donors on one of life's most extraordinary journeys. Together, we make parenthood possible.