Surrendering to your Feminine Wisdom
Description
Join us for a day that is sure to inspire you to be the best version you can be: the Second Annual Women's Wellness Retreat.

This year, our theme is surrendering, a topic that is making more appearances in health wellness circles.

What exactly does it mean to surrender?

Many great thinkers, ancient and modern, have stated that being able to surrender is the key to a peaceful existence, but how to achieve it when we are juggling work, family, hobbies?

How can we implement the idea of surrendering in our daily lives?

The Women´s Wellness Retreat is YOUR moment to pause, step back, be still and surrender.

Our line up: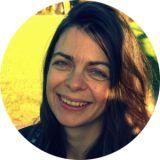 Marjorie Lumet - Surrendering to the Experience
Marjorie will talk about the importance of allowing ourselves to live our lives exactly as we are, surrendering to whatever our experience of the moment is, whether pleasant or not, and taking time to be one with it, see it clearly, extract insights and understand it rather than wanting it to be different or resisting, which only perpetuates more stress and suffering. www.experiencemindfulness.nl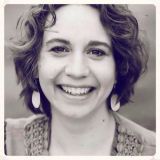 Eva Visser Plaza - Connecting with your Feminine Strength
Eva will show participants how to connect with the area from where all of our feminine strength flows: our pelvic zone, our very basis for being and our confidence. When we connect with it, our confidence flows and we develop a natural trust in ourselves that is needed to create a soul-centered life. Eva will guide us through a process to open this area from any blockages. www.evaauthenticliving.com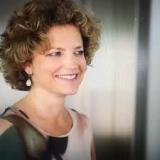 Mariette Reineke - Surrendering to your body
How do you live from moment to moment? We are inclined to say that all is going well with us, but is it really? For what is our quality of life and are we really in touch with our body and what it needs? Often we are so busy and constantly in the doing, that we forget about the most important thing: ourselves. Everything and everyone comes first, but where are we in all of this? We live life, with everything that comes with it, but we all know that feeling of missing something very well. What is it,that we are we missing? Mariette will share with us how to surrender more to our body and the wisdom that is carries. www.mariettereineke.nl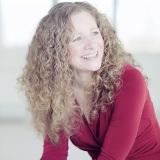 Shay Klomp Bueters - Sweet Surrender
Have you ever felt the compelling urg to surrender to your cravings, only to eat the entire tub of Ben & Jerry's ice cream? Or possibly you made a bunch of brownies, and thought you would have just one, but instead at half the pan? Shay will share some helpful tips on how to surrender to our body's yearning and tap into what is really looking for, instead of falling for the quick fixes that sugar provides. She will share some shocking sugar fats, along with educating us on how sugar effects our bodies and minds, why we crave, what we crave and what we can eat which is actually both yummy and healthy when we do crave sweets. www.contagiously-healthy.com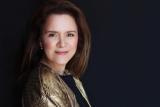 Leticia Vasquez - Surrendering to love
As a relationship coach for women only, Leticia's goal is to help you find you again: the beautiful woman that you are...and make it visible to your dates, husband or partner, and the world in general. This is who you were meant to be...and you know it! Leticia will give you some tips on how to be that diamond. www.leticia-vasquez.com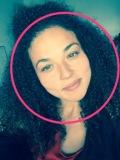 Juel McNeilly - Surrender to feeling ALIVE – Get out of your head and into your juicy feminine body!
We live in a 'mental' world – where it's easy to get stuck in your head. Remember that scrumptious feeling of losing yourself in a song? To let go of thinking about the steps, and just Move?! Knowing that if it feels right, it'll stick to your soul. Dance is a fantastic way to bring your focus inside, tap your sensual juiciness, and set yourself free in effortless fluidity. Juel invites you to awaken your sensuality, release the feminine energy inside of you, and experience your exuberance… In this session, you will explore your entire being through luscious mindful movement and stillness – a dancing meditation. It's not about being a dancer; it's about being YOU. Stop thinking, and join for this flowing meditation that will deepen your connection to your true feminine nature & superpower! Show up and Dance it Out! For more info: www.ladyliciousness.com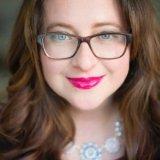 Sara Bobkoff - Surrendering to the Journey
Sara will guide participants into a step-by-step process of creating our very own success stories by looking to the past, while delving into our own past and present narratives, all the while identifying beliefs that sabotage our journey. Participants will designing their very own, authentic and personal vision of their future, while trusting the challenges, messages and stepping stones we face. www.littlebigmouth.net
---
*Early Bird Savings Deadline is Friday 21 April*
---
SPONSORSHIPS AND DONATIONS
If you offer a service or product that you would like to showcase at our event or if you are interested in making a donation, please send an email to Shay at shay@contagiously-healthy.com.
---
FAQs
How can I contact the organizer with any questions?
Just email Shay shay@contagiously-healthy.com
What's the refund policy?
Kindly not all ticket sales are final and non-refundable. You may transfer your registration to another person at any date prior to the retreat, so long as you email shay@contagiously-healthy with the name of the person taking over your ticket.
Is my registration fee or ticket transferrable?
Yes, you can transfer your ticket to someone else as long as you email shay@contagiously-healthy, prior to the retreat with the name of the person taking over your ticket.