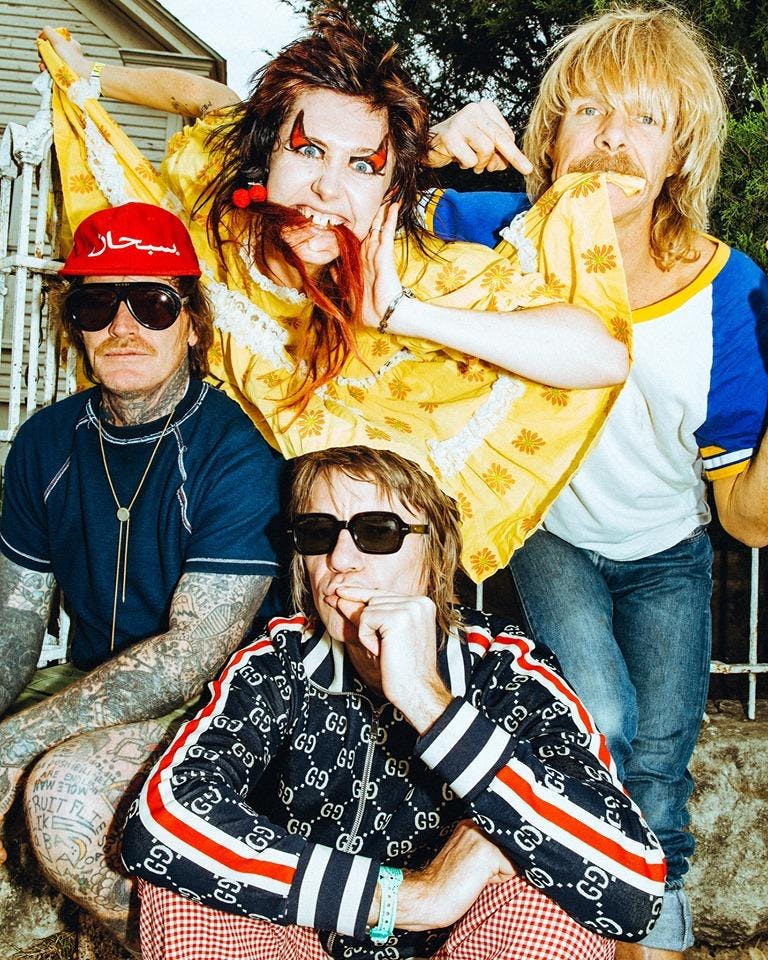 About this Event
$12 (adv.), $15 // 21+
----------
SURFBORT a four-piece punk band from Brooklyn, New York made up of David Head, Alex Kilgore, Sean Powell and led by Dani Miller, channels inspiration from the 80's punk scene to produce rousing, explosive music. SURFBORT's live experience is visceral and confrontational. Their feedback-strafed, guitar-shredding punk music says no to a digital age full of intolerance; they radiate love and friendship. All are welcome in the SURFBORT FREAK FAMILY!
THE SUEVES have been blowing up all over Chicago the past few years and show no signs of slowing down. These dudes are an explosive package of sweaty garage-blues-punk not unlike the BLACK LIPS or OBLIVIANS. Let's be real, there's no reason to ever miss THE SUEVES, especially now that they've got two obliterating records on the inimitable HoZac Records and have been picked as a favorite of freakin' CORIN TUCKER of freakin' SLEATER-KINNEY! Hold onto something stable and soak in the reckless tidal wave that is THE SUEVES.
The ramjammin' musical stylings of STRANGE FOLIAGE careens through standard rock into noise territory, making a potentially stale genre lively again. STRANGE FOLIAGE remains a unique balancing act of authentic guitar shredding and collage-like experimental sampling — they've got a little bit of old and a little bit of new for ya.