Event Information
Location
Hurley International Headquarters
1945 Placentia Avenue
# G
Costa Mesa, CA 92627
Description
An opportunity for the Surf Healthcare Community to spend two days with experts who treat and train surfers on the WSL Tour and USA Surfing.
We have assembled a dream team panel to discuss the Mind, Body, and Movement of the Surf Athlete. Our MasterClass Faculty will teach movement based restoration through observation, examination, treatment, training, recovery and athlete education.
Join our 2-day Surf Movement MasterClass this April to see, hear, work and play with our MasterClass Faculty.
---

Day 1
Begins at Hurley's Int'l HQ, where you will participate in a hands-on, interactive class of interdisciplinary practitioners. This will provide you with MasterClass level - proven, function based - mind, body and movement focused protocols for the treatment and training of the Surf Athlete.

Day 2
Start with your choice of an early morning surf hosted by Bob Hurley, or special surf movement yoga session hosted by KOZM. For the remainder of the day we will deep dive into treatment and training strategies for the upper body in MasterClass.
---


MASTERCLASS FACULTY:



MASTERCLASS PARTNERS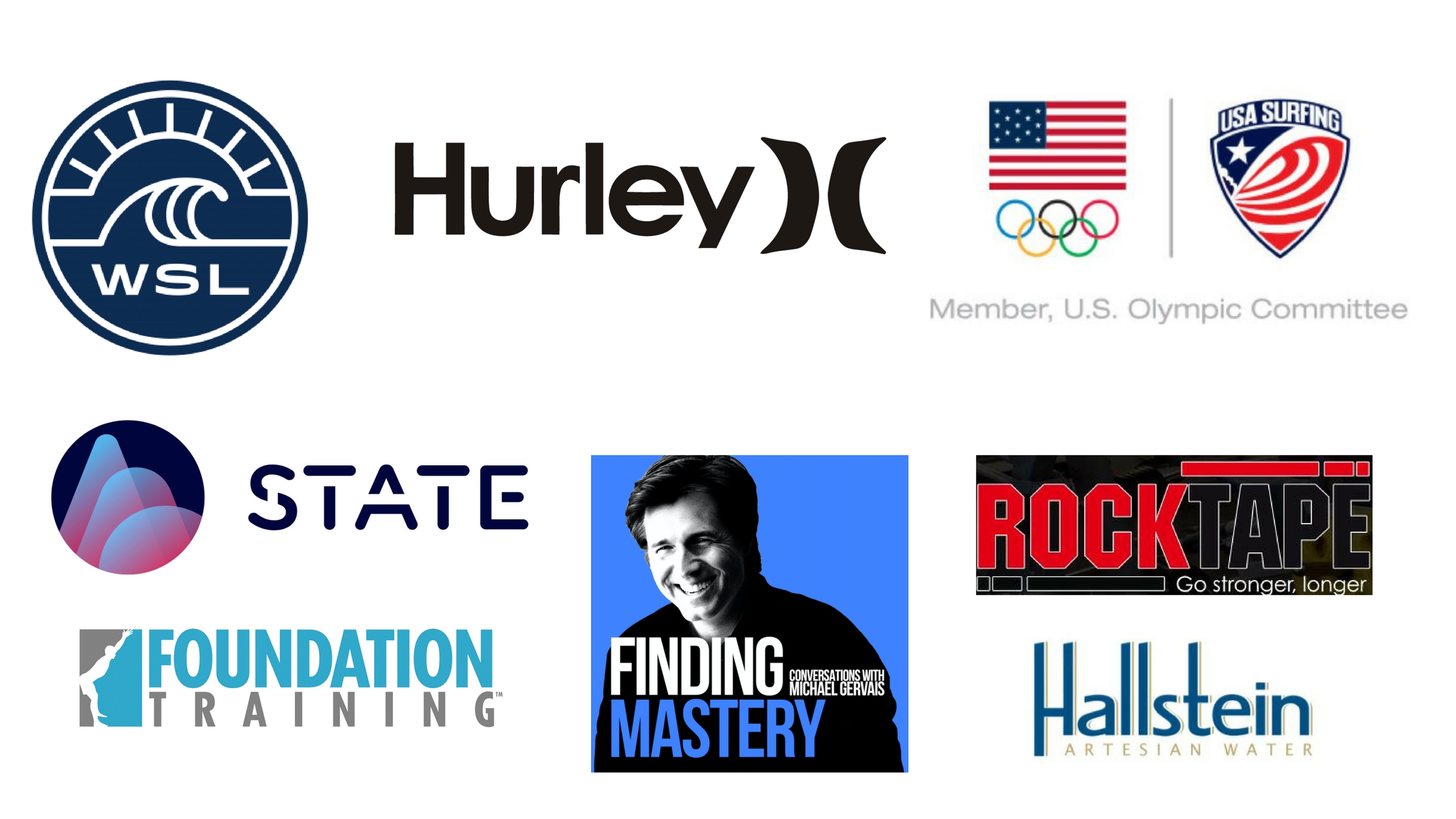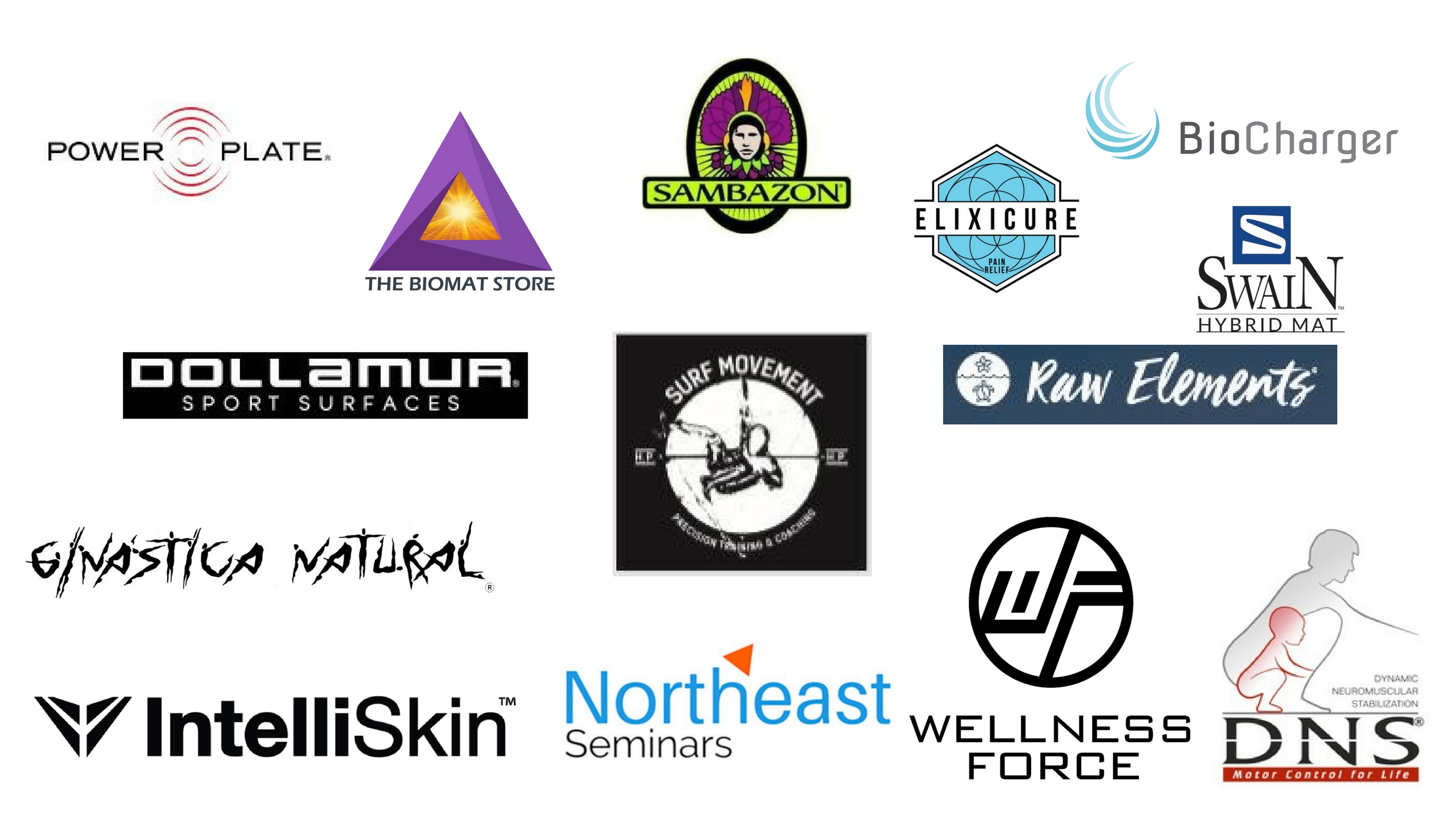 MORE ABOUT OUR MASTERCLASS FACULTY:
Dr. Michael Gervais has followed a central question: Is there a common thread connecting those who change how we understand how the world works? As a high performance psychologist he works in the trenches of high-stakes environments, where there is no luxury for mistakes, hesitation, or failure to respond. While Dr. Gervais' roster includes an MVP from every major sport, internationally acclaimed artists and musicians and Fortune 100 CEO's, he is also the Co-Founder of Compete to Create, whose mission is to help people become the best they can be. He recognizes that all of us are required to perform daily. We all navigate our own high-stakes environments and can benefit just as much with the right mindset training. A published, peer-reviewed author and recognized speaker on optimal human performance, Dr. Gervais has been featured by CNN, The Wall Street Journal, ESPN, NBC, NFL Network, Red Bull TV, Extra, The Huffington Post, Outside Magazine, and others. Dr. Gervais received his undergraduate degree from Loyola Marymount University. He completed his PhD while studying under the father of American applied sport psychology, Dr. Bruce Ogilvie, at San Diego University, Integrative Studies. Ultimately, Dr. Gervais' goal is to unpack, then decode, how the greatest performers in the world use their minds to pursue the boundaries of human potential. To accelerate that aim, he has curated conversations with those who have dedicated their life toward Finding Mastery. Applying that passion to explore human performance boundaries to his personal life, Dr. Gervais is an avid surfer who also enjoys skiing Canada's backcountry. He has come to understand that the answer to his central question lies in the space between hesitation and commitment.
Brian Mackenzie is a world-renowned strength and conditioning coach and author of two phenomenal books.... innovator of the endurance / strength and conditioning paradigm. Architect of Power Speed Endurance. Brian focuses on the thing many of us neglect in our ride to success – breathing. Brian can be seen in, Competitor Magazine Triathlete Magazine, ESPN Rise The Economist,Tim Ferriss' NYT Best Seller "The 4-Hour Body, Mens Running UK, LA Sport & Fitness Runners World February 2012, and Rivera Magazine. Author of Power Speed Endurance NYT Best Seller UnBreakable Runner. Co-Founder & Ceo – Power Speed Endurance, Co-Founder & Director Of Development – Optimize State Llc, Co-Founder – Xpt Life Advisory Board Member – Regenerative Medicine Solutions. Brian Mackenzie is an expert in the development and application of custom protocols to optimize human health and performance. His work harnesses and integrates respiratory, movement, strength and endurance-based training approaches to elicit unprecedented positive results. His protocols have been used to accelerate and raise both mental and physical performance in world-class Olympic and professional athletes, top executives, and elite military operators, as well as to improve the health for people suffering from various chronic illnesses. Everyday people have also used Brian's tools to reduce pathologic stress and to vastly heighten their mental and physical well being and performance.
Peter Crone is a thought leader in human potential and performance as well as the founder and Chief Inspirer of Be Alive, Inc. He devotes his life to sharing insights, strategies, and products for people to live an inspired life and thrive by awakening new levels of awareness that transcend old and limiting mental beliefs. Using his background as an intuitive teacher, performance coach, and Ayurvedic practitioner he helps redesign the subconscious mind, that drives behavior, and so helps to enhance performance. Whilst most people go through life as prisoners of their own mind Peter helps expose and dissolve the mental shackles that hold them back so they can finally experience true freedom and with it access deeper levels of human potential. Peter has worked with numerous VIPs in the entertainment industry, more than 200 professional athletes across multiple sports, as well as leaders of global organizations. His commitment is to sharing his pioneering mental constructs that inspire the realization of a new type of human being who shifts from an existence of surviving to one of truly thriving. Peter is also one of the featured experts in the award winning documentary "Heal" - recently released around the world about the power of the mind to heal the body. www.petercrone.com Pioneer of human awakening and performance.
Raphael Romano has been a student since he was 8 years old, Raphael Romano grew up learning and developing the applications of Ginastica Natural. He earned his degree in Physical Education from the acclaimed Estacio de Sa University and continued his education by participating in numerous related degree programs. As Technical Director of the Ginastica Natural Company, Rapha travels the world teaching Ginastica and training top level athletes. Instructing Certification Courses and seminars in Germany, Slovenia, France, England, the Netherlands and Panama; leading Sport-Specific Camps for professional surfers in Hawaii and California; and coaching Brazilian Jiu-Jitsu and MMA Champions including: Rodrigo Minotauro, Rogerio Minotouro, Fabricio Camoes; and Head Coach for Vitor Belfort at UFC Fortaleza 2017. Rapha is 3nd degree Black Belt from the Gracie Barra Jiu-Jitsu Academy. He was featured in the DVD series "Ginastica Natural Home Training" and also appears in the "Ginastica Natural for Fighters 1&2" DVDs. He's the strength and conditioning coach for the Gracie Humaita Competition Team that won 1st place in the 2016 IBJJF Female Division and that was crowned the IBJJF 2016 World's Best Female Team. An avid surfer, Rapha continues the evolution of Ginastica Natural's Sport-Specific training through coaching the US Youngers Hurley Surf Team and creating exercises for ISA adaptive surfers.
Dr. Christopher James Prosser B.Sc. B.App.Sc(Chiro). C.C.S.P. Born in Sydney Australia, Chris is a 1988 University of NSW graduate in Anatomy and Physiology and gained his Chiropractic qualifications in 1991 at R.M.I.T in Victoria and his post graduate Certificate in Sports Chiropractic at North Western Health Sciences University in Minnesota USA in 1994. Chris had been in private practice since 1991 and on the Gold Coast in Mermaid Beach since 1994 and holds the position for the World Surf League (WSL) as Medical Director and for the Nitro Circus as Australian Medical Director. Dr. Prosser has been part of the World Professional Surfing Tour since 1994 and has previously been a treating Physician to the Australasian Professional Golf Association (PGA) Tour from 1992 - 2001, Winter Olympics, X Games and to a wide variety of professional sporting bodies and professional athletes. His professional interests are in the growth, restoration and repair of the nervous system and neural plasticity with a poly vagal theory approach to posture, movement and health. His Personnel interests are in a simple effortless life with his family and loved ones and to explore the globe through his passion for surf, snow, food, scotch and gelato.
Kevyn Dean, MSPT, OCS, Medical Director of USA Surfing. Kevyn is the owner and creator of DSC. He graduated from UC Davis in 1988 with a degree in psychology, and went on to receive his Masters of Science in Physical Therapy in 1991 from the University of the Pacific. He has over 25 years of hands on clinical practical experience in physical therapy, possesses a board certification as an Orthopedic Clinical specialist, and has been treating and training top professional athletes and serious amateur athletes for 15 years. Kevyn is the lead therapist at DSC Performance physical therapy, and CEO of Dean Sports Consultants (DSC).
Dr. Mark Kozuki has been treating patients and professional athletes over the last fifteen years. He utilizes an innovative approach that includes hands-on therapy and exercises that provide immediate and lasting results. He graduated from The College of St. Scholastica in 2002. He recently received his Clinical Doctorate in Physical Therapy from The College of St. Scholastica in 2016. He achieved Board Certification in Orthopedics (OCS) in 2006. He became one the first Certified Neurac Providers (CNP) on the Redcord system in 2013. Mark also served as Adjunct Clinical Faculty in the Orthopedic Curriculum at Chapman University from 2007-2013. He currently serves as Team Physical Therapist for Hurley International and also covers events for the World Surf League. Mark also works closely with athletes in the PGA, MLB, NFL, NHL, and Olympic athletes. He has a particular interest in treating and training rotational athletes. He loves surfing, Jiu Jitsu, and ice hockey.
Peter Park, Founder of the Platinum brand and co-owner of the Platinum Fitness Summerland facility in Santa Barbara County, CA, brings a past rich with his own professional athletic achievements to his 23 years of experience training elite athletes, big-screen celebrities, top touring musicians, and common citizens that are serious about their fitness, mobility, and longevity. As a culmination of his experience, Peter recently authored a book on Foundation training, which lengthens and strengthens the back body, equaling out one's total body strength, posture, flexibility, and overall body awareness.
Rodrigo Berthona Perez is the founder of Holistic Pro Health Performance on the Gold Coast. His journey in health and fitness industry started in 2001 when he completed Bachelor of Physical Education in Brazil. He worked as a personal trainer for several years and swim/triathlon coach in Brazil until moving to Australia over 10 years ago. He became an accredited fitness trainer in Australia by FISAF (International Federation of Sport Aerobic and Fitness) in 2006 then completed Level 1 High-Performance Sports Coach through C.H.E.K Institute (Corrective High-Performance Exercise Kinesiology). Rod is a yoga practitioner and has over 10 years' experience in Brazilian Jiu-Jitsu (brown belt) and aims to achieve black belt in the near future. He is also passionate about capoeira and surfing, which strongly influenced his coaching style and class design. Rod has always been enthusiastic about working with professional sports athlete, and for that reason he completed an Advanced Diploma of Sports (Support Athlete and Remedial Massage) achieving excellent results with clients in professional competitions, treatment of injuries and lifestyle advise.
Dr. Roger Mignosa was a Regent Scholar at the University of California, Irvine, where he earned a Bachelors of Science in Chemistry and Biochemistry. He became an Ambassadorial Scholar for Rotary International and was awarded a scholarship to attend the University of Queensland, Australia where he earned a graduate degree in Clinical Exercise Science. Upon returning to Orange County, he led exercise physiology programs at hospitals and wellness centers. He attended medical school at Touro University California where he became a Doctor of Osteopathic Medicine. Under a grant from the Association of Academic Physiatrists (AAP), Dr. Mignosa conducted research at Stanford University on quality of life with severe physical trauma. Dr. Mignosa completed residency training at the University of California, Los Angeles with a specialty in Physical Medicine & Rehabilitation (PM&R).
Dr. Warren Kramer III was born and raised in Orange County. He graduated medical school from the University of California, Los Angeles. He completed his residency at Harbor-UCLA Medical Center. He fulfilled a traveling orthopedic fellowship in Sweden, Norway, Germany, France, Italy, and England. He found the experience to be extremely educational and rewarding. He currently holds position as the consulting physician for the Association of Surfing Professionals, he consulted for the Association of Volleyball Professionals and Ballet Pacifica, and he has been the physician for many top motor cross athletes and skateboarders for many years. As an active person himself, mainly in surfing, volleyball, and skiing he understands what it means to be active, injured, and what it takes to return to high level athletics. Dr. Kramer has been practicing as an orthopedic surgeon in Newport Beach, CA for 17 years.
Dr. Eric Goodman developed the Foundation Training exercise program and continues to improve the quality of the work he shares with the world. He teaches Foundation Training workshops and certification courses while maintaining a small patient base. As the creator of Foundation Training, Eric combined his experience as a strength coach, personal trainer and Chiropractor to create a simple strengthening program that facilitates the body's natural healing ability and quickly improves degenerative movement patterns. The results have been incredible. He leads our Instructor Certification Program and is the team's visionary force. His incessant curiosity for anatomy, movement and healing has led Foundation Training's evolution. Eric graduated from UCF with a Bachelors in Health Sciences and Physiology and earned his Doctor of Chiropractic at SCUHS.
Dr. Tim Brown is a world-renowned Chiropractor and Movement Specialist who treats athletes at the highest levels of professional sports. Dr. Brown is the Founder of IntelliSkin, a human technology company, and inventor of the IntelliSkin posture and performance wear, holding multiple patents. Dr. Brown was an early innovator in functional taping, and he developed a hybrid kinesiology technique known as SPRT (Specific Proprioceptive Response Taping) He is also the Co-Medical Director for the World Surf League, Northern Hemisphere.
Michael Rintala, D.C. is in private practice in San Diego, California specializing in sports medicine and rehabilitation. Dr. Rintala has been part of the Professional Golf Association (PGA) Tour Sports Medicine Team since 2005. He is also a treating doctor for the World Surf League (WSL) and wide variety of other organizations ranging from Dance to Action Sports. Dr. Rintala is an international instructor on Dynamic Neuromuscular Stabilization (DNS) for the Prague School of Rehabilitation. Dr. Rintala has been part of the Professional Golf Association (PGA) Tour Sports Medicine Team since 2005. He is also a treating doctor for the World Surf League (WSL) and wide variety of other organizations ranging from Dance to Action Sports.


Date and Time
Location
Hurley International Headquarters
1945 Placentia Avenue
# G
Costa Mesa, CA 92627
Refund Policy