Location
Dynasty Headquarters
5608 North Shepherd Drive
Houston, TX 77091
Join me and a few of my favorite local activists and community educators for a next level meetup, lecture and book signing
About this event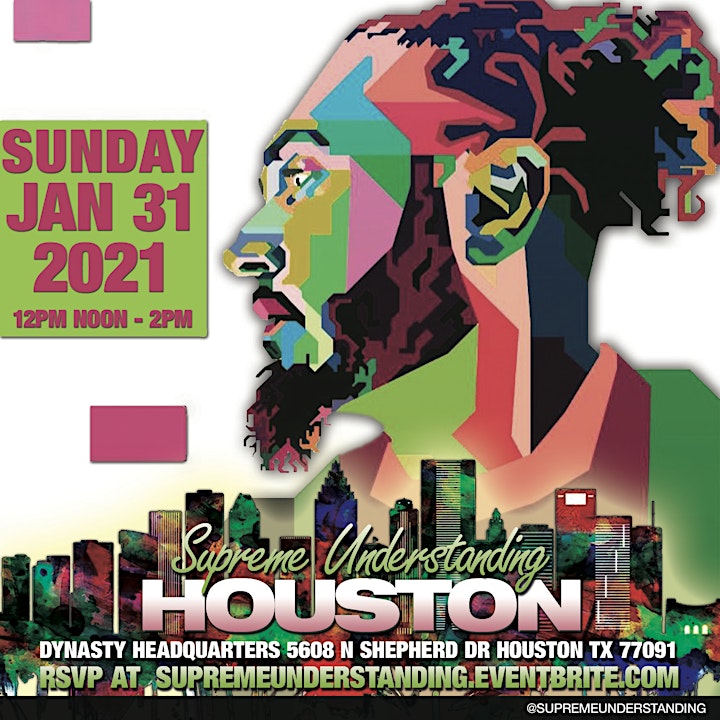 #Houston
Join me #supremeunderstanding and a few of my favorite guests and co-hosts for a #meetup in H-Town! We'll come together for some light refreshments and a whole lot of good energy .
$10 General Admission
$ 20 Admission and an autograph book
Yes we are social distancing and doing temperature checks!