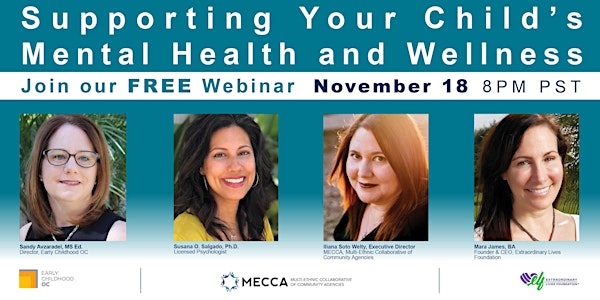 Supporting Your Child's Mental Health and Wellness
Please join us on Wednesday, November 18th. at 8:00 pm to learn about Supporting Your Child's Mental Health and Wellness, followed by a Q&A
About this event
Featuring two amazing speakers:
• Sandy Avzaradel, MS Ed. Director, Early Childhood OC
• Susana O. Salgado, Ph.D. Licensed Psychologist
Hosted by:
• Iliana Soto Welty, Executive Director MECCA, Multi-Ethnic Collaborative of Community Agencies
• Mara James, BA Founder & CEO Extraordinary Lives Foundation
We look forward to "seeing" you there!