Description
Students are more interested in entrepreneurship than ever before, and Boston's many universities have been responding. From beefing up MBA programs and undergraduate entrepreneurship electives, to creating & expanding student startup accelerators, innovation labs, and entrepreneurship centers.
But the specific programming offered even at similar-sounding initiatives varies widely, and many of the students, faculty, and staff we've talked to at multiple universities acknowledge there can be a lack of cohesion, clear outcomes, or connection of student ventures to the broader business & investor communities they need to scale.
And so we're convening an exclusive forum to discuss support for student entrepreneurship in Boston, open to university faculty, leaders of student entrepreneurship centers & similar programs, and select members of the venture capital and startup community. Request an invitation to join us.
We'll feature a panel of leaders of some of the largest & most successful initiatives supporting student entrepreneurship. Learn from them, connect with peers, and help us foster the next generation of business innovators.
This event is part of the Exclusives track at Startup Boston 2018.
Our Speakers:
Debi Kleiman, Executive Director of Babson's Arthur M. Blank Center for Entrepreneurship
Debi works with students, alumni, and faculty, as well as the broader entrepreneurial community, to accelerate the practice of entrepreneurship. She leads the Blank Center's strategy, new initiatives, and team to help develop the programs of the Butler Launch Pad and Babson's highly-rated entrepreneur experiences, such as the B.E.T.A. Challenge and the Summer Venture Program. In addition, she has oversight of three of Babson's major entrepreneurship academic research initiatives: the BCERC Conference, STEP and GEM.
Before coming to Babson, Debi was the Managing Director and Executive Vice President at Havas Media in Boston. Formerly, she was president of the Massachusetts Innovation and Technology Exchange (MITX), and an executive at C-space (formerly Communispace). She has been an advisor to startups and an advocate for Boston's innovation community for over 10 years and has mentored entrepreneurs at MassChallenge, Harvard's iLab, and TechStars Boston.
Vinit Nijhawan, Managing Director at UnitedLex Corporation.
Vinit has a long history at the intersection of entrepreneurship and education. He is the Managing Director of UnitedLex Corporation, investment platform to identify and license valuable, fallow IP at research universities. Before that he spent 8 years as Managing Director of the Office of Technology Development at Boston University, in addition to teaching teaching MBA courses on Entrepreneurship at BU Questrom School of Business.
He is also a Co-Founder & Board Member of LearnLaunch, a community, accelerator, and coworking space for the EdTech ecosystem. And Vinit has built & sold five startups of his own.


More speakers to be announced!
This is a Startup Boston event.
Startup Boston is a free, five-day series of events celebrating, educating, and connecting entrepreneurs in Boston. Taking place from September 10-14th, 2018, Startup Boston brings entrepreneurs, company leaders, innovators, and industry experts together to foster collaboration and fuel growth in Boston's startup ecosystem.
Thank you to our event partner.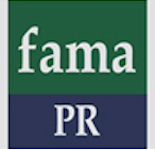 About fama PR:
fama PR is North America's premier boutique PR firm for technology companies. They deliver superior results and unmatched client service by using experienced PR professionals who apply a common sense, hands-on approach to both strategy and tactics. Working closely with clients, fama PR creates customized communications plans that are directly aligned with business objectives to help increase brand awareness and drive revenue.