Supporting People with Unusual Beliefs

Thursday, April 9, 2020 at 9:30 AM

-

Friday, April 10, 2020 at 4:30 PM (EDT)
Event Details
Participants will look at how to support someone who has unusual beliefs or what often gets called 'paranoia.' The workshop will focus on exploring a person's belief system to understand it from their perspective, and how to reduce any negative impact on quality of life without trying to take away what's meaningful or useful. Participants will also learn how the three stages of voice hearing apply differently with experiences of this nature, and will explore how to decode beliefs to build understanding.
About Your Trainers: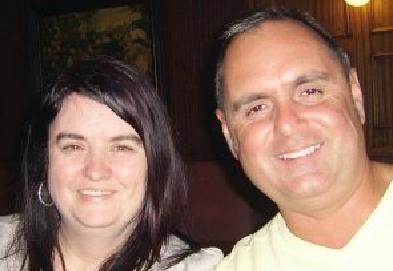 Peter operates his own training/consultant agency, Asylum Associates, and is the founding member of the Paranoia Network in England. He also holds a teaching and research post at Manchester University and is a published author on issues of voices and trauma. Kate is an internationally recognized speaker and trainer who works for the Hearing Voices Network, Asylum Associates, and the Paranoia Network. She has been instrumental in Hearing Voices work in the United Kingdom, Greece, and beyond. Both Peter and Kate started hearing voices as young children (7 and 4, respectively) and each credits their connection with the Hearing Voices movement and related work and support for much of their current success in life
Continuing Education Credits for Social Workers, Licensed Mental Health Clinicians, and/or Licensed Marriage and Family Therapists have been requested.
If you would like to request a free registration, please e-mail us at info@westernmassrlc.org.
PLEASE NOTE: This event is being sponsored by the Western Mass Recovery Learning Community. The Volunteer Services Council of the San Antonio State Hospital is sponsoring a similar event in San Antonio which can be found HERE.

Save This Event
When & Where

Clarion Hotel & Aqua Lagoon Waterpark
1080 Riverdale Street
West Springfield, MA 01089


Thursday, April 9, 2020 at 9:30 AM

-

Friday, April 10, 2020 at 4:30 PM (EDT)
Add to my calendar
Organizer
The Volunteer Services Council (VSC) of the San Antonio State Hospital is a state-chartered, 501(c)3, not-for-profit organization. The Council was incorporated in 1955 with assistance from the Modernist Round Table of the Woman's Club of San Antonio.The VSC's primary mission is to improve the quality of life and enhance the well-being of patients receiving treatment at the San Antonio State Hospital.
The Western Mass Recovery Learning Community (RLC) supports healing and empowerment for our broader communities and people who have been impacted by psychiatric diagnosis, trauma, extreme states, homelessness, problems with substances, and other life-interrupting challenges through:
Peer-to-peer support & genuine human relationships

Alternative Healing Practices

Learning Opportunities

Advocacy
Essential to our work is recognizing and undoing systemic injustices such as racism, sexism, ableism, transphobia, transmisogyny, and psychiatric oppression.
The Texas Department of State Health Services (DSHS)
The Texas Department of State Health Services (DSHS) has been restructured to sharpen our focus on public health. Our job is to promote and protect the health of people, and the communities where they live, learn, work, worship, and play. We understand no single entity working by itself can improve the health of all across Texas. We must all work together to create a better system that includes prevention, intervention, and effective partnerships.
---
Our Vision
A Healthy Texas
---
Our Mission
To improve the health, safety, and well-being of Texans through good stewardship of public resources, and a focus on core public health functions.
Our Values
Lead with a vision.
Driven by science and data.
Partner with a purpose.
Engage and connect as a team.
---