Description
Stop to smell the flowers—stay to save the bees! Join Spriggly's Beescaping at the Center for Craft for an informational session and workshop about native bees in our area, and how we can support them. Participants will learn about native bees and plant species, see examples and experiment with the materials used to make a Native Bee Habitat for their rural or urban environments, and all participants will have the opportunity to make their very own 'seed bomb' to take home and plant in their own home gardens.
Cost to attend the workshop is $5 per person (children 12 and under are free). The informational session is free & open to the public. Refreshments will be served.
Diamond Brand Gear and In Blue Handmade will also be supporting the Center for Craft's Native Bees Workshop with Spriggly's Beescaping by welcoming the workshop attendees into their Micro-Factory to make a Leather Key Fob, Cuff or Flask with one of many bee stamp options to choose from to stamp your handmade product. At the end of the class, you leave with your very own creation (all materials provided). Bring your own sewing machine to learn more about your tool or use one of ours at the micro-factory. At the end of the class enjoy refreshments and an opportunity for additional Q&A with their master sewing wizards. All proceeds benefit the Center for Craft. Tickets are $20. Learn More>>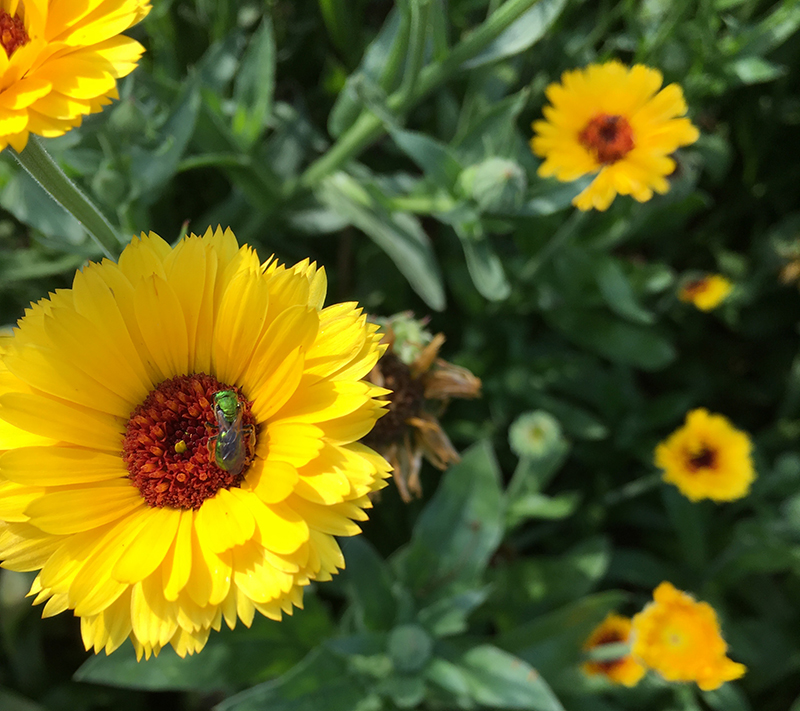 Green Sweat Bee on Daisy, Image by Jill Jacobs.
About Spriggly's Beescaping
Spriggly's Beescaping provides educational workshops, exhibits, and services for pollinators, conservation efforts, and nature in general. With a special focus on the 4,000+ species of native bees in North America, Spriggly's works with individuals, businesses, museums, municipalities, and more to increase environmental awareness. Spriggly's is a husband and wife team, Brannen Basham and Jill Jacobs, who made it their mission to develop an educational business that provides opportunities for individuals to learn more about nature in general while offering education on creating environments that support beneficial wildlife.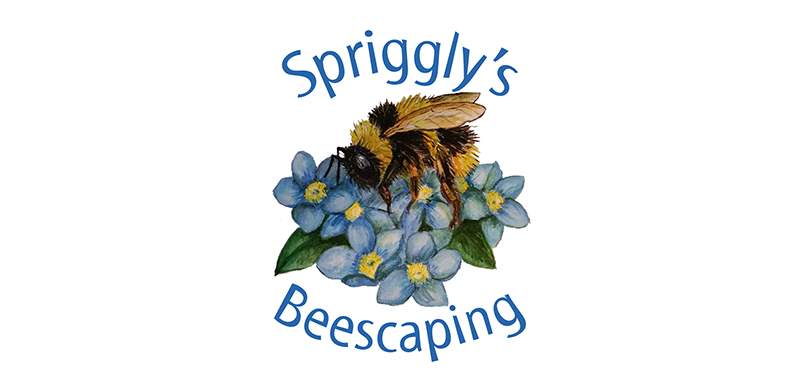 ---
This event is held in conjunction with the exhibition In Times of Seismic Sorrows, on view August 21, 2018 - January 26, 2019 at the Center for Craft. www.craftcreativitydesign.org/in-times-of-seismic-sorrows
In Times of Seismic Sorrows is curated and organized by the Center for Craft. The Center for Craft is supported in part by the North Carolina Arts Council, a division of the Department of Natural and Cultural Resources.