Supporting My School Aged Children Throughout the Grief Journey
Description
Live webinar
Bereaved children and teenagers all cope with the death of a loved one differently, based in part on their ages and developmental levels. While most children and teens don't require professional support, all young people will need help in successfully adjusting to loss.
Dr. Reid will share practical tips to help parents and other caregivers understand and support their school-aged children and teenagers through grief, with particular attention to the unique aspects of the adolescent years that create additional challenges to successful coping with the death of parent. Dr. Reid will also discuss indicators for determining when professional support may be needed.
---
Presenter
Jon K. Reid, PhD, LPC, FT
---
Event Details
Registration is FREE and open to the public. Continuing education is not available.
---
ABOUT THE PRESENTER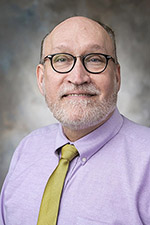 Dr. Jon K. Reid is a professor of clinical mental health counseling at Southeastern Oklahoma State University; He is an experienced counselor and has provided counseling in the public schools, churches, psychiatric hospitals, and agencies. He served as supervisor of grief counselors for a summer camp for bereaved children and has consulted with earthquake survivors in China. In addition to presentation for TAPS Annual Memorial Day Seminar, he has made professional presentations in China, Taiwan, Hong Kong, Malaysia, Singapore, and Barbados. Dr. Reid served as President of the Association for Death Education and Counseling (2013-2014), is a National Certified Counselor, earned a Ph.D. in Family Studies (1990 Texas Woman's University), and has been a faculty member in the Department of Behavioral Sciences at Southeastern Oklahoma State University for over 25 years. Dr. Reid has been published in several professional journals; and draws inspiration from his work in helping bereaved persons to live a meaningful life in spite of painful losses.
---
How do I view the webinar?
Viewing instructions will be emailed to you several times in the days leading up to the webinar.
How can I contact the organizer with questions?
Email Institute@taps.org or call 800-959-8277.
Presented by Boeing