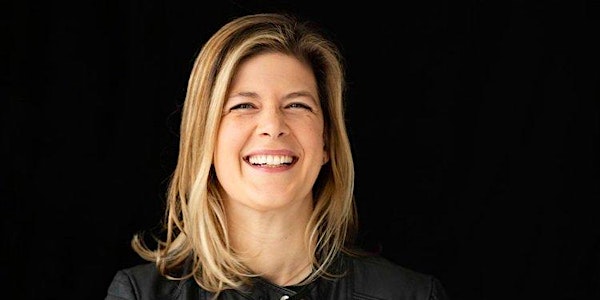 Supporting LGBTQ+ Youth: In Our Families, Friendships, and Communities
Join us for an evening with Kristin Russo – co-creator of Everyone Is Gay & My Kid Is Gay; author of This is a Book for Parents of Gay Kids
When and where
Location
Los Altos High School 201 Almond Ave Eagle Theater Los Altos, CA 94022
About this event
Please join us for a discussion with LGBTQ+ author Kristin Russo on supporting and mentoring LGBTQ+ young people in families, communities, and at school.
During our event, Kristin will walk us through some terms and concepts developed in her book This is a Book for Parents of Gay Kids, and through My Kid is Gay, a first-of-its-kind digital presence, inclusive of videos, advice, and resources, dedicated toward helping parents and allies understand Lesbian, Gay, Bisexual, Transgender, Queer, Intersex, and Asexual children and teenagers. After a short talk, Kristin will address questions from our community in a moderated discussion.
Audience: Grade TK - 12 parents, caretakers, teachers, and counselors
Register: Register for this free event
About our Speaker
Kristin Russo is co-creator of Everyone Is Gay & My Kid Is Gay, author of This is a Book for Parents of Gay Kids (Chronicle, 2014), and was host and producer of First Person, a video series on gender and sexuality from PBS Digital and WNET. She holds a Master's in Gender Studies from the CUNY Graduate Center. She has spoken at hundreds of universities nationwide including Harvard, Stanford, and NYU and has worked with large-scale companies such as Bloomberg, Hyatt, and The NCUA on allyship & inclusion. In 2016, Kristin began working as Executive Producer and co-host of the now critically-acclaimed pop culture podcast, Buffering the Vampire Slayer.