Actions and Detail Panel
Supporting Healthy Longevity for the Aging Female (8CEUs)
Sat, March 25, 2017, 8:30 AM – 5:00 PM CDT
Description
In the United States, there are more than 60 million women over the age of 45. Many of these women will experience age related health challenges ranging from peri-menopausal hot flashes, weight
gain through other post-menopausal conditions which can greatly impact quality of life.
In this full-day seminar Naturopath & Medical Herbalist Berris Burgoyne will discuss the health issues of most concern to aging women and will present recent research on the aging process, menopause, bone and heart health. Berris will also outline the interconnection between digestion, stress and weight gain.
During the seminar, Berris will share her vast clinical experience and provide you with herbal solutions that you can start using immediately to ensure optimal health for your mature female patients.*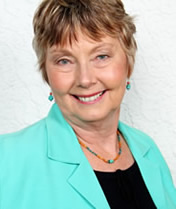 About our presenter: Berris Burgoyne BHSc, ND, Dip Herb
Berris is a renowned naturopathic clinician with more than 26 years of clinical experience. She owns and runs a highly successful naturopathic clinic in Brisbane, Australia and is a senior member of the MediHerb team as a technical writer and educator. Berris was one of Kerry Bone's first herbal students and regularly lectures alongside him in Australia and New Zealand. She has also lectured extensively in the U.S., Canada, the UK and South Africa.