Description
Your invitation to an event on Supporting Diversity and Inclusion in Technology.
We would like to invite you to our office in Air Street on Thursday 26th October. This event will be hosted by the media Technical Solutions Group.
What you should expect
An interactive afternoon with talks and panel discussions featuring leaders from Akamai and other Internet Technology companies.
Who Should Attend?
Anyone with an interest in Internet Technologies and Diversity and Inclusion in the workplace.
Agenda
2:00 PM- Registration
2:30 PM- Lightening talks
Chris Gawthorpe, Engagement Manager, Akamai
Prajna Revankar, Solutions Engineer, Akamai
Jeremy Lewis, PDT Global
3:00 PM- Panel Discussion
4:30 PM onwards- Networking over drinks and Canapés
Panellists
Faz Aftab
Online Commercial Director, ITV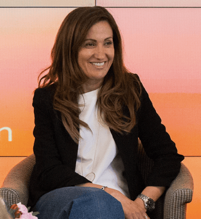 Faz Aftab is a one of UK's leading Video on Demand streaming experts. She has shaped and delivered IPTV services over the last 15 years and is a VoD native. Faz joined ITV in 2011 to spearhead the distribution strategy of the award winning ITV Hub and during that time the service has grown from 1 to 30 platforms, resulting in soaring profits and viewing numbers. Faz manages all the complex relationships with partners such as Google, Amazon, Apple, Samsung and Microsoft. She also oversees technology strategy, architecture and delivery in online. Before joining ITV Faz was the Commercial Director at Move Networks delivering web video streaming for ABC, Fox, the Discovery Channel and Animal Planet which streamed 180 million hours of premium video. She is the founding member of the Women In Technology group at ITV and is a working mother of 3 young girls
Paul McKane
EMEA Compliance Officer, Akamai Technologies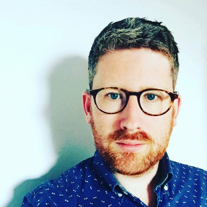 Paul has been Ethics and Compliance Senior Counsel at Akamai Technologies since 2015..
Previously he worked at the European Commission, and joined Akamai from Google where he had first hand experience of unconscious bias training in hiring and interviewing as well as diversity programming and planning.
Paul is an active participant in InterTech and out@akamai.
Marina Kalkanis
Co-founder and CEO, M2A Media Ltd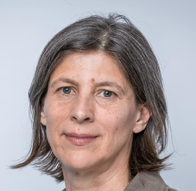 Marina Kalkanis is the CEO of M2A Media. Marina has been building media workflow products since 2016 when she joined the platform services team for BBC iPlayer. After her early years pioneering on-line video delivery for iPlayer, Marina then led the design and build of the BBC 2012 Olympics online media streaming service. As a senior leader at the BBC Marina migrated of all of the BBC live and on demand video to the public cloud and delivered the end to end file based workflow for BBC playout. Marina is a co-founder of M2A Media that provides cloud based live streaming and bid workflow solutions to some of the biggest international and U.K. broadcasters. M2A Media is a market leader in scaling live video services running on AWS.
Natalie Billingham
Vice-President, EMEA Media Sales.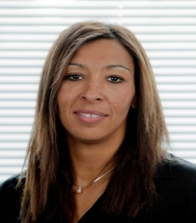 Natalie Billingham joined Akamai in 2007, having built her prior experience in Network & IT organisations such as Exodus, NTT, GlobalCenter/ Global Crossing and Savvis( now Century Link).
Natalie worked in Akamai's Media Sales team covering UKI and Scandinavia, then rapidly progressed to Sales leadership in April 2011 , rising through the ranks and leading Akamai's second largest business outside of America, as Regional Vice President and being recognised as MVP( Most Valued Player) in 2014. During 2015, Natalie was awarded the Danny Lewin Award, the highest honour Akamai can bestow and in 2016, became the Divisional Vice President for EMEA Media. Natalie's responsibility is ensuring all of the EMEA Media team focus on customer excellence, to create, build and maintain longstanding partnerships. She is also one of the founder members of Akamai's EMEA Women's Forum.
Moderator
Marija Butkovic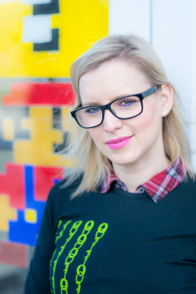 Marija Butkovic is digital marketing and business consultant who has worked across a range of projects in different industry sectors, including legal, journalism, tech, IoT, wearable tech and fashion tech.She is the founder and CEO of Women of Wearables - UK's and Europe's first organisation aiming to support, connect and mentor women in wearable tech, fashion tech, IoT and VR/AR, and a co-founder of Kisha Smart Umbrella - a wearable tech startup behind the world's smartest fashion tech umbrella. She regularly writes and blogs on topics of wearable tech, diversity and entrepreneurship