Supporting Children & Parents/Caregivers Affected by Domestic Violence
Description
Supporting Children, Youth and Parents/Caregivers Affected by Domestic Violence
This two-day conference is designed for domestic violence advocates, supervisors and staff working in shelter and community-based domestic violence programs. The training is based on a foundational curriculum, Children Exposed to Domestic Violence, originally developed in partnership with Patricia Van Horn, Ph.D. and Susan Blumenfeld, LCSW in 2008. The curriculum has been offered to programs across the country and has been updated in recent years to reflect what we know now from research and practice about resilience and the importance of relationships to support healing with families affected by domestic violence and other trauma.
Participants will gain an understanding of how domestic violence may impact children and youth (birth through age 18) across ages and stages of development. The training explores factors that promote resilience as well as risks to ongoing, healthy development as a result of experiencing trauma. This conference offers practical guidance on ways to strengthen the relationship between children affected by domestic violence and their parents/caregivers. The importance of the advocate's role in supporting survivors to support their children is emphasized as a touchstone for promoting well-being and safety for the family. Through discussion, mini-lecture and the use of "real life" scenarios, participants will gain strategies and tools for offering trauma-informed, developmentally sensitive supports to children, youth and families. Each participant will receive a binder that includes helpful information for staff and handouts that can be used with parents and caregivers.
Objectives
As a result of this training, participants will:
Enhance their understanding of how domestic violence and other trauma may impact children and youth across various ages and stages of development;
Be able to identify trauma-related triggers, behaviors or responses in children and youth;
Learn ways to support parents/caregivers to address children's responses and challenging behaviors related to experiencing domestic violence;
Gain practical strategies for strengthening child-parent/caregiver bonds and promoting resilience and healing in the family;
Get tools and tips for creating trauma-informed child and family-centered programming.
Meet the Trainers: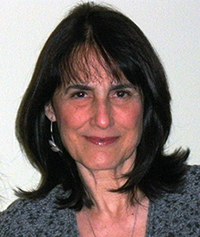 Susan Jans Blumenfeld, MSW, LCSW, is the Training & TA Director for the National Center on Domestic Violence, Trauma & Mental Health (NCDVTMH), located in Chicago. She joined the staff in 2003, and is an experienced mental health clinician, consultant and trainer on children and families affected by domestic violence, child abuse, and other trauma. She trains locally and nationally and is mentoring others to build trauma-informed services for families affected by interpersonal violence. She provides technical assistance and ongoing consultation for local DV programs in the Chicago area, and nationally. Susan has collaborated with others to create training curricula and materials to enhance staff competencies in building trauma-informed, family-centered program services. She developed a 10-part webinar series on this topic, and is the author of NCDVTMH's Guide for Engaging & Supporting Parents Affected by Domestic Violence. (Available @ www.nationalcenterdvtraumamh.org)
Susan has over 35 years of clinical, supervisory and program management experience in developing more responsive, community-based services and systems for children, youth and families affected by trauma. She received her B.A. in English from Washington University in St. Louis and her Master of Social Work degree from the University of Illinois – Chicago. She also completed a two-year, post-graduate certificate program in Infant Mental Health from Erikson Institute in Chicago in 2012. She has been trained in evidence-based, trauma-specific treatment interventions for work with children, youth, parents and families, including Child-Parent Psychotherapy, and Circle of Security Parenting. Susan is a licensed clinical social worker in Illinois.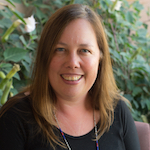 Jeannette Baca, LISW, LCSW is a licensed independent clinical social worker in New Mexico. She is an instructor for New Mexico Highlands University, teaching social work bachelor and master level students. She is also a consultant for the New Mexico Coalition Against Domestic Violence, providing technical support for the Children's Capacity Building Project and the Animal Protection Project. Jeannette has over 25 years of experience working with survivors of domestic violence and sexual assault. She is dedicated to advocating for survivors and their children and creating environments where trauma survivors are safe and their expertise and choices are valued and supported.
Schedule
November 14th
8:15-8:30 – Check In
8:30-12:00 – Morning Session
12:00-1:30 – Lunch (On your own)
1:30-4:30 – Afternoon Session
November 15th
8:15-8:30 – Check In
8:30-12:00 – Morning Session
12:00-1:30 – Lunch (On your own)
1:30-4:30 – Afternoon Session
Logistics
Registration Limit
Space is limited. We are asking the all programs send a maximum of 2 staff people to this training to allow as many programs as possible to attend.

This training is free for Children's Capacity Building Project staff! Program directors and staff have been sent
a special link to register - please register using that link. If you need the link please email us at training@nmcadv.org


Location
For your convenience the training and hotel room block are in the same location.
Hampton Inn & Suites - Coors (Meeting located in Sandia Room)
6150 Iliff Rd NW
Albuquerque, NM 87121
(505) 833-3700
Google Map
Hotel Reservation Information
A special discounted room block has been made available at the Hampton Inn & Suites for your convenience.
A room block for participants at a reduced rate ($79+tax per night) will be available to participants of this training. Reservations can be made by calling (505) 833-3700 and referring to the group name "Foundational Training NMCADV." The Hampton Inn offers hot breakfast, hot food and beverages each evening, free wireless internet access, and free parking.
Cut off date to guarantee our rate is November 4th . Please make your reservations before then.
Meals & Snacks
Meals will be on your own. We will provide coffee, tea, and light snacks throughout the day in the training room.
Scent Sensitivity
People with asthma, allergies, or other chemical sensitivities can experience serious symptoms when exposed to scented products. We ask attendees to avoid using scented products before and during the training.
Cancellation Policy
There is no registration fee for this training. In the event you must cancel your registration, please contact us as soon as possible so we can release your spot.
Disabilities
NMCADV encourages persons with disabilities to participate in its programs and activities. If you anticipate needing any type of accommodation or have questions about the physical access provided, please call 505-246-9240 or email training@nmcadv.org in advance of your participation.
Funding
This training is funded in part by the Children Youth and Families Department, Domestic Violence Unit.