Description
Live webinar
So often in the world of autism, the experiences of individuals after loss are disenfranchised. "They can't understand." "No need to upset them." In fact, people with autism love and suffer loss in profound and beautiful ways; it just may look different to the untrained eye. Chaplain Margaret Kobb and David Stevenson will share resources and information to help support children with autism who are facing grief and loss.
---
Presenters
Margaret Lynn B. Kobb, MDiv, Staff Chaplain, Hospital of the University of Pennsylvania
David Stevenson, MDiv, CT, Bereavement Coordinator/Counselor, Crossroads Hospice & Palliative Care
---
Event Details
Registration is FREE and open to the public. Continuing education is not available for this program.
---
ABOUT THE PRESENTER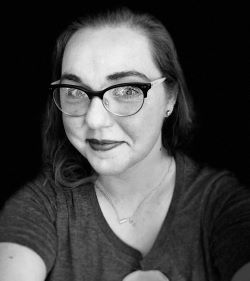 Chaplain Margaret "Meggie" Lynn B. Kobb is the staff chaplain for the Emergency Department at the Hospital of the University of Pennsylvania (HUP). She is an alumna of the clinical pastoral education programs at Penn, having completed an internship there in 2004, and her residency a decade later. Chaplain Kobb earned her master's degree from the Lutheran Theological Seminary at Philadelphia, and her bachelor's from Bowling Green State University. She is the co-chair elect of the HUP Diversity & Inclusion Core Council, and has pioneered a number of initiatives throughout Penn Medicine aimed at integration of and better care for patients with disabilities. In addition, she has been active at the local, state, and national levels of Autism Speaks, and successfully lobbied congress for the passage of the ABLE Act and Avonte's Law. She is a regular presenter throughout the Mid-Atlantic region at conferences and workshops, training healthcare workers about disability.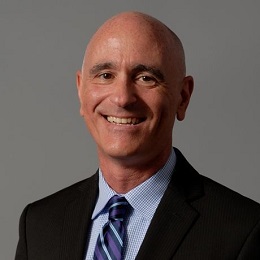 David Stevenson, MDiv, CT is a bereavement coordinator/counselor at Crossroads Hospice & Palliative Care, based out of Philadelphia, Pennsylvania. He has a diverse career background, which has included serving as a chaplain in the US Army. As a veteran, a chaplain, and a bereavement counselor, David's unique background helps him form a special bond with those experiencing grief and loss. Before his current role with Crossroads, he worked as a child grief specialist at Highmark Caring Place, recognized as the premier grieving center for children, adolescents and their families. He continues to volunteer with grieving centers for children in the Philadelphia area. David also has a strong background in autism, having worked as a behavioral specialist with children and adults with autism for many years. He looks forward to sharing with us strategies that he has found to be most effective in supporting children with autism in their grief.
---
How do I view the webinar?
Viewing instructions will be emailed to you several times in the days leading up to the webinar.
How can I contact the organizer with questions?
Email Institute@taps.org or call 800-959-8277.
Presented by Boeing