Supporting Access to International Markets for Startups and SMEs
Location
Summit
Strada Tighina 49/3
Chisinau
Moldova, Republic of
Description
Supporting Access to International Markets for Startups and SMEs:
The Role of Business Incubators, Mentors and Global Networks


InfoDev and CRDF Global invites you to register for a three day conference focused on internationalization.
Participate in hands-on workshops and witness Moldova's first pitching competition for mobile entrepreneurs!
Conference sessions will focus on how entrepreneurship transforms economies, and how business incubators, mentors and global networks play a instrumental role in accelerating growth. Entrepreneurs and mobile app developers are invited to participate and learn alongside the brightest minds in mobile innovation.
Expert panelists will discuss building an entrepreneurial ecosystem in Moldova, and debate strategies on how to best support the global expansion of mobile application entrepreneurs from the region.
International experts and incubators are teaming up to guide entrepreneurs to global success using tools based on the Lean Startup Methodology.
Top mobile app developers from Africa, Caribbean, Eastern Europe, and Central Asia will present their businesses for a chance to win one of three $10,000 USD awards at a Pitching Competition.
Don't miss out on this unique gathering of entrepreneurs, incubator managers, technology companies, international organizations, and government representatives.
VentureOut Experts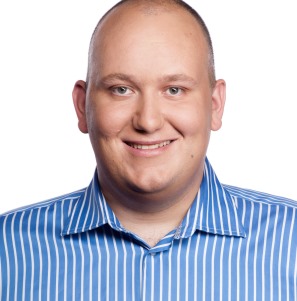 Philipp Kandal is co-founder and CTO of skobbler, one of Europe's leading mobile and app development companies focusing on location based services. Skobbler is one of the few profitable consumer app providers and currently has over 4 million users. The company's headquarter is in Berlin but has the majority of the team in Cluj, with more than 70 people. Philipp is a product guy and spends most of his time with the excellent team in Cluj to define and develop exciting new features for the skobbler engine, which besides the one products is also used by major B2B partners in the consumer and automotive area.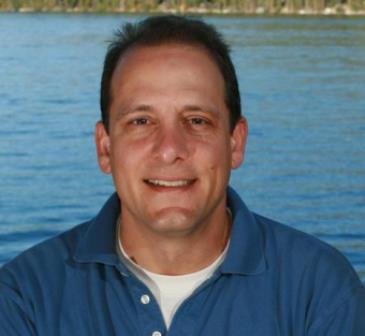 Dr. David Kirsch is Associate Professor of Management and Entrepreneurship in the M&O Department at the University of Maryland's Robert H. Smith School of Business. He received his PhD in history from Stanford University in 1996. His research interests include industry emergence, technological choice, technological failure and the role of entrepreneurship in the emergence of new industries. With the support of grants from the Alfred P. Sloan Foundation and the Library of Congress, he is currently building a digital archive of the Dot Com Era that will preserve at-risk, born-digital content about business and culture during the late 1990s. Selected materials are available to the public at www.dotcomarchive.org.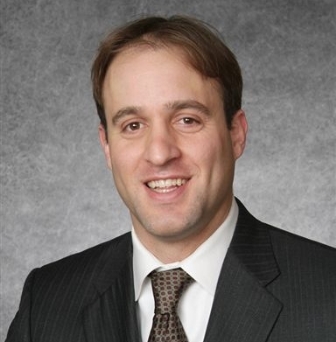 Augie Rakow is a corporate attorney in Orrick's Emerging Companies Group where he advises startups and investors who are building the future of how we live and work. Augie has advised large mobile companies such as Nokia, as well as a wide array of mobile startups such as RealityCap which offers 3D scanning tools for smartphones and MakeGamesWithUs which is an iOS game publishing aimed at high school and college students. Augie studied theological history at Harvard University before becoming a lawyer and is one of the few Americans who has taken the Japanese bar exam. He also worked for many years in intellectual property before focusing on startup corporate work. Super Lawyers magazine named him a Rising Star, an honor reserved for no more than 2.5 percent of the lawyers in California. Augie is the current president of the Harvard Club of San Francisco. He lives with his wife in Atherton, California.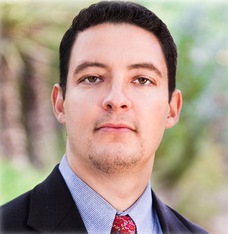 Amir Alexander Hasson is the Chief Development Officer at Oxigen. Amir is an accomplished entrepreneur with expertise in business development, strategy, finance, management, Web technologies, mobile applications, telecom, and distribution. He has started 3 companies, raised over $5m from venture investors, and built networks impacting the lives of millions of people in the US, Asia, Africa, and Latin America.
About VentureOut Challenge Initiative
VentureOut is an initiative by infoDev and CRDF Global to propel expansion-ready mobile entrepreneurs into enticing international markets. The VentureOut Challenge mobile application internationalization contest inspired 113 submissions from 19 countries. Joining together in Moldova will be the top 13 VentureOut Finalist entrepreneurs who are taking their apps global!
To celebrate these entrepreneurs infoDev and CRDF Global are organizing three days of policy roundtables and skills building culminating a pitching exposition where the VentureOut Finalists will introduce their apps to the international mobile community. Learn more at www.VentureOutChallenge.org
Local Contact: Oleg Zlepca, mr.zlepca@gmail.com, cell (+373 60) 60 45 55)
FULL AGENDA:
Wednesday, October 30, 2013:
9:00-9:30
DAY ONE
Welcoming Remarks
9:30-10:30
Partnering on the mind-to-market path (Davos style discussion)
- Ghenadie Cotelnic, Private Sector Development Specialist, The World Bank
- Doina Nistor, Deputy Chief of Party USAID
- Alexandr Muravschi, Senior National Advisor, GIZ
- Iulia Iabanji, General Director, ODIMM (organization for SMEs)
- Sperana Olaru, Project Manager, EU Delegation to Moldova
10:30-11:0

0
Break
11:00-12:30
Internationalization through enablers – case study discussion:
- Soroca business incubator, Moldova: establishing a new service, together with sector specialists and service providers.
- Mogilev Technopark, Belarus: scaling an existing service
12:30-13:30
Lunch
13:30-15:0

0
Global Networking Skills Building
Polish your networking skills through tips from which events to attend, how to know who you need to meet, opening a conversation and following up. - Ovidiu Bujorean, CRDF Global
Partnership Creation:Discussion with international tech experts
- David Kirsch, University of Maryland
- Augie Rakow, Orrick Emerging Companies Group
- Philipp Kandal, Co-founder and CTO, Skobbler
- Moderated by Ovidiu Bujorean, CRDF Global

15:00-15:3

0
Break
15:30-17:0

0
Strengthen the entrepreneurial community through providing value to entrepreneurs - In this practical session we will discuss how to run compelling business competitions and how to maximize the benefits of mentorship. With clear plans and skill building events, we can help unite the community and leave lasting lessons for entrepreneurial success.
- Mariam Davtyan, Director, mLab Eastern Europe & Central Asia: a view from Armenia
- Radu Ticiu, Coordinator, ECAbit: Eastern Europe and Central Asia network of business incubators

Thursday, October 31, 2013:
9:00 - 9:30
DAY TWO
Icebreaker and Entrepreneur Introductions
Ovidiu Bujorean and David Kirsch
9:30 – 10:30
Learn: Business Model Canvas & International Customer Discovery Overview: Learn how to create your dynamic roadmap to market validation and success.
David Kirsch, University of Maryland
10:30 – 10:45
Break
10:45 - 11:15
Learn: Building a startup from emerging markets
Philipp Kandal, Co-founder and CTO, Skobbler
11:15-12:00
Learn: Top 10 monetization hacks on mobile
Philipp Kandal, Co-founder and CTO, Skobbler
12:00 - 13:00
Lunch
13:00 - 14:00
Learn: Understand international marketing and sales techniques.
Amir Hasson, Chief Development Officer, Oxigen
14:00 - 14:45
Learn & Do: Investor Pitching Session:
Learn how to tell a story and convince an investor to buy-in to your vision. All entrepreneurs will have an opportunity to practice their elevator pitches.
David Kirsch, University of Maryland & Amir Hasson, Oxigen
14:45 - 15:00
Break
15:00 - 15:45
Learn:How to build a kickin' product: Introduction to product development

Philipp Kandal, Co-founder and CTO, Skobbler
15:45 - 17:00
Mentorship - Session One : 13 ventures are divided into two groups (Group A & B)
Group A VentureOut Entrepreneurs: One-on-one mentorship to go over business presentation and overall questions of feasibility and internationalization.
Group B Entrepreneurs: interactive learning environment to ask questions and work on presentations for future use.
15:45 - 17:0

0
Mentorship - Session Two : 13 ventures are divided into two groups (group A & B)
Group B VentureOut Entrepreneurs: One-on-one mentorship to go over business presentation and overall questions of feasibility and internationalization.
Group A entrepreneurs: interactive learning environment to ask questions and work on presentations for future use.
1

7:00 - 17:30
Debrief, prep for following day
Friday, November 1, 2013
9:00 – 9:45
DAY THREE
Learn: Determining Cost Structure and Revenue Streams
David Kirsch, University of Maryland
9:45 – 10:15
Do: Determine Value of your App Internationally:
Practice determining your value delivered to the customers abroad, what problem you solve, your customer segments, & your channels to reach customers.
David Kirsch, University of Maryland
10:15-10:45
Localizing your Mobile Business
Augie Rakow, Orrick Emerging Companies Group
10:45 – 11:00
Break
11:00 – 11:30
Learn: Access to Finance: Crowdfunding Platforms
David Kirsch, University of Maryland
11:30 – 12:00
Your App on Multiple Platforms
Luca Sale, Developer Relations, Blackberry
12:00 – 13:00
Lunch
13:00 – 14:30
Dragon's Den Part I – Open to public
5 entrepreneurs from Africa and 3 from the Caribbean Islands pitch for a total of 10 minutes each. Presentations/ Q&A 5 min each (in alphabetical order)
Africa:
Go Metro

, Justin Coetzee, South Africa

Marodi TV

, Jimmy Kumako, Senegal

Nearest Locator

, Ayoola Ajebeku, Nigeria

ProWork

, Francis Onwumere, Nigeria

Waabeh

, King'ori Maina and Jeff Maina, Kenya
Caribbean Islands:
Grik.ly

, Dwayne Samuels, Jamaica

M.A.D.E.

, Ade Inniss-King and Madonna Corrian, Trinidad &Tobago

SweetSOA

, Jerome Campbell, Jamaica
14:30 – 15:00
Break
15:00 – 16:00
Dragon's Den Part II – Open to public
5 entrepreneurs from Europe/Central Asia pitch for a total of 10 minutes each. Presentations/Q&A 5 min each (in alphabetical order)
Idram Mobile Wallet

, Gevorg Poghosyan, Armenia

Manifesto

, Dorian Postevca, Moldova

Teddy the Guardian

, Ana Burica and Josipa Majic

, Croatia

Tuning Fork

, Dilara Rustamzadeh, Azerbaijan

X-Rift

, Daniel Tonkopiy, Ukraine
16:00 – 16:45
Judging deliberation / Reception for participants
16:45 – 17:3

0
Award Ceremony