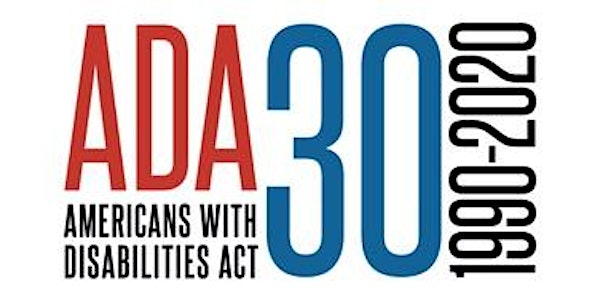 Supported Decision Making
Supported Decision-Making and the Olmstead decision keys to your independence.
About this event
Supported Decision Making, the ruling in Olmstead vs. LC furthered the scope of the ADA, however the promise conferred cannot be realized if people with disabilities do not have access to the support they need to lead self-determined lives and make their own decisions. As a result of the Olmstead decision more people with increasingly diverse disabilities are living in the community and support needs to be innovative and responsive. Supported decision making is a nimble tool that provides opportunities for people experiencing a variety of disabilities to exert control in their lives. This session will introduce the principles of supported decision-making and explore the connection to this landmark civil rights law.
Presenters:
John McCarty is an active self-advocate. He presents on disability issues to a wide variety of audiences throughout Georgia and the US. John is a 2019-2020 SARTAC Fellow and also works with the Georgia Advocacy Office (Georgia's Protection and Advocacy organization) on Supported Decision Making; and he serves on their Supported Decision Making Advisory Council. Additionally, John is board member of ReClif Community, a nonprofit that aims to provide typical life experiences for individuals living with autism. He also actively participates in and was a founding member of Uniting for Change, a statewide advocacy group. John believes that all individuals with disabilities should have the opportunity and the support they need to direct all aspects of their lives.
Dana Lloyd currently serves as director of the Developmental Disabilities program at the Georgia Advocacy Office (Georgia's Protection and Advocacy organization) and prior to that she worked with families' combating poverty and homelessness. Her professional career began at Hope House Foundation in Norfolk, VA. During her time there, Dana provided leadership to the agency and direct support professionals as they supported people with I/DD to live in their own apartments and have access to the good things in life through valued social roles and contributing to their community. Dana is passionate about justice work and committed to building communities where we all flourish.
Contact for more information:  Susan Fitzmaurice    248-767-2217  susan@mi-ada.org    www.MI-ADA.org