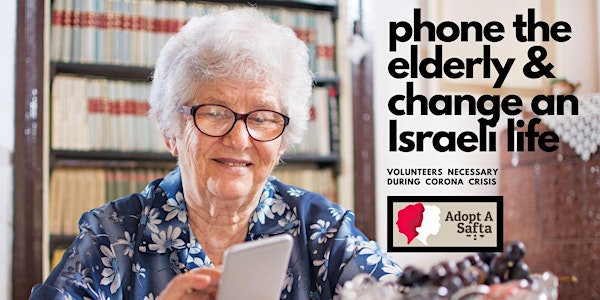 Support & Volunteer: Make Phone Calls to Lonely Elderly Across Israel
When and where
Location
From Your Phone 63416 Israel
Description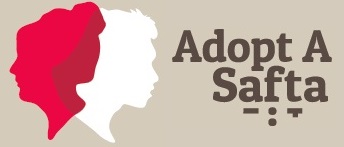 Adopt-A-Safta
Is Honored to Present a Call to Action:
Asking for Volunteers & Supporters

to help with calls to lonely elderly across Israel
RSVP: Register Above

What: With the Corona crisis upon us, the elderly are most at risk, and must be protected. In normal times, so many seniors across Israel are lonely, hence Adopt-A-Safta's core mission, but today almost all of them are homebound. Please register here as a volunteer to make check-in calls to Israeli elderly and/or support us in our good works year round. Conversational Hebrew is a must to register as an Adopt-A-Safta phone volunteer.
Volunteers can take on one, or multiple seniors to their weekly call routine. You will be responsible to take notes on each call, letting us know if any serious social services are required immediately (food, medicine, etc...). We require our volunteers to "close the loop"; if for example your senior needs food, you would follow up with one of the Israeli social services on the Adopt-A-Safta list we provide you that can professionally assist your senior in need.
Become a vital lifeline to the tens of thousands of Israeli elderly in need, and support our critical work. Social isolation can have devastating health consequences; Corona days more than ever. Building new family relationships, even by interacting with others simply on the phone, can make a real difference for everyone involved. Please help us help them.

About the Organization: Adopt-A-Safta
Adopt-A-Safta is a non-profit initiative that honors Holocaust memory & pairs young adults with lonely elderly, having a special focus on Survivors of the Shoah. Working off of the Big Brother/Big Sister model, our young volunteers will "adopt" a grandmother or grandfather in Israel that is in need of love and attention. Our goal is to train as many volunteers as possible and to connect these two communities; young adults seeking to make meaningful contributions, and the Survivors in need of warmth and connection, while we still are blessed with the presence of this holy generation.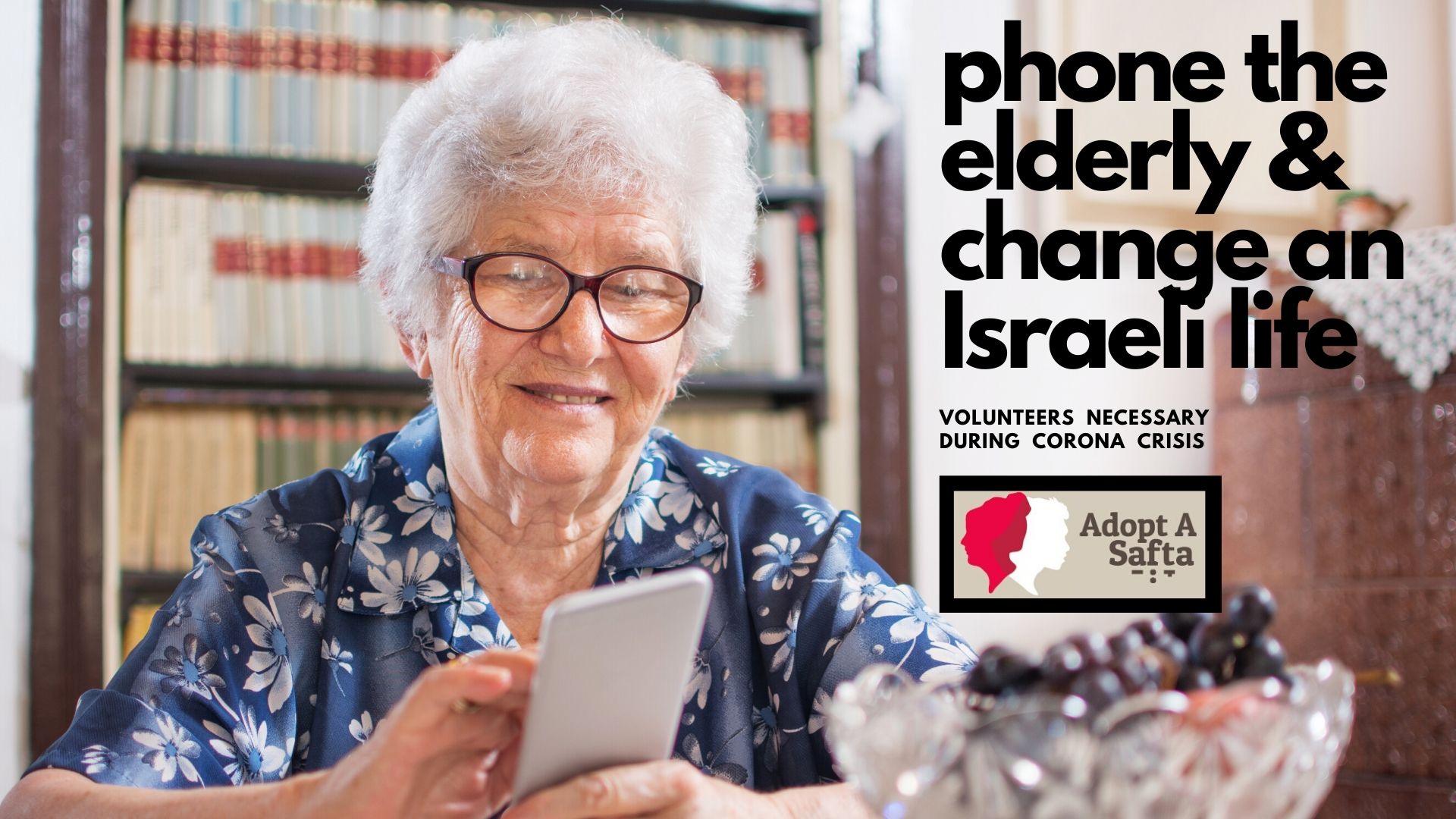 The Problem: 50,000+ lonely Holocaust Survivors in Israel

A report published by the Foundation for the Benefit of Holocaust Victims in Israel indicates that 40% of Shoah survivors feel lonely, 12,000 lack even proper heating, and 5% suffer from shortages of food.
The CEO of the Foundation for the Benefit of Shoah Survivors in Israel has said: "One hungry or lonely Holocaust survivor on Passover eve – is a failure for the State of Israel...The younger generation will never forgive us if we fail to care for the older generation with the respect it deserves. I call on all relevant parties, headed by the finance minister and his office to provide all the necessary means immediately."
However, at Adopt-A-Safta we do not believe that any citizen should ever wait for the government to act on social issues of this historical importance. Shoah survivors are an invaluable treasure and they deserve a treasure that alleviates some of their suffering. We believe that the State of Israel has such an invaluable resource now.
We are talking about our incredible community of young professional Internationals and Israelis that grasp the importance of social justice, volunteerism, and activism, specifically in Tel Aviv, Haifa, & Jerusalem.
We see no need to wait another day - too much is lost waiting for others to act, waiting for permission, waiting for money. We know that we can make a major dent in the problem of comforting lonely Shoah survivors today; not to do so as a responsibility, but as a noble honor.
All volunteers will be responsible for visiting their "adopted" grandmother or grandfather throughout the year, with regular phone calls and reports on their well-being.
Those 50,000 that were lonely last year for the holidays will not be alone anymore. Please join us in Adopt-A-Safta. With Passover quickly approaching, you can donate a Seder Box to a lonely senior here: www.SederBox.eventbrite.com
Adopt-A-Safta was founded in blessed memory of Kathe Friedman (Kalya bat Feigel)

Web: www.AdoptASafta.com
Facebook: www.facebook.com/AdoptASafta
Email: Info@AdoptASafta.com